Alexei Navalny, the jailed Russian opposition leader and prominent critic of President Vladimir Putin, has reportedly been moved from his penal colony to an undisclosed location. Prior to his disappearance, Navalny had speculated he would be transferred to a high security colony with a reputation for brutal inmate treatment.
"My new sentence has not yet entered into force, but I've heard rumors that I'll be transferred to the high security colony in Melekhovo, where convicts get their fingernails pulled out," Navalny wrote in a May 4 message on Twitter.
Navalny, who started the Anti-Corruption Foundation (FBK) in 2011, was jailed for two and a half years for parole violations in February 2021. In March of this year, he was convicted of fraud charges and sentenced to nine years in a maximum security jail. Last week, the Associated Press reported that Navalny lost an appeal that contested a decision made by penitentiary officials to label him as "inclined to commit crimes of a terrorist or extremist nature."
On Tuesday, Navalny's press secretary Kira Yarmysh said a lawyer visiting Navalny reported the opposition leader was not present at the penal colony in the Vladimir region where he had most recently been jailed. She wrote on Twitter that "[t]here were rumors that he was going to be transferred to the high-security penal colony IK-6 'Melekhovo,' but it is impossible to know when (and if) he will actually arrive there."
When Navalny mentioned Melekhovo in his May 4 post, Yarmysh responded at the time that the penal colony was "a monstrous place even by such insane standards."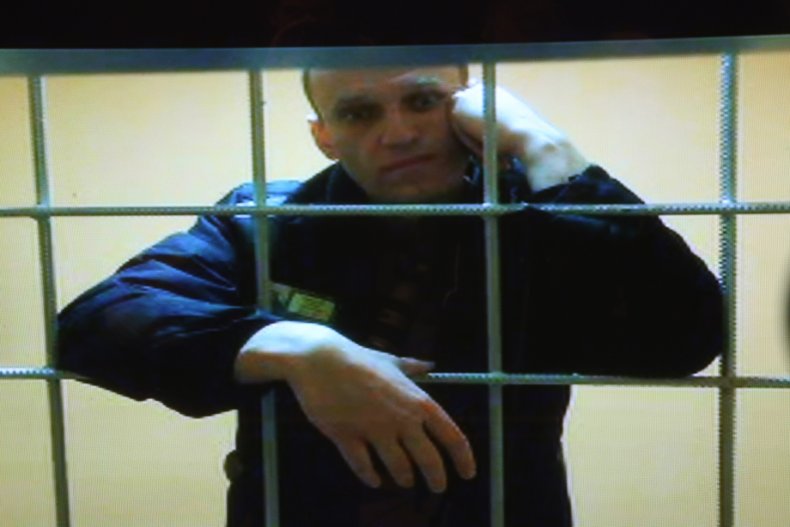 Yarmysh said the lawyer who had attempted to visit Navalny was told "there is no such convict" at the colony. She added, "We do not know where Alexei is now and what colony they are taking him to."
"Of course, neither Alexei's attorneys nor his relatives were informed about his transfer in advance," Yarmysh said.
The Mirror reported in May that Mediazona, an independent Russian media outlet, wrote last year of alleged torture and sexual violence at Melekhovo. The paper recounted in detail various allegations of beatings and sexual assault at the prison colony, including accusations of guards using piping for acts of violence.
Navalny has said the various legal punishments against him are politically motivated, and he has remained a vocal critic of Putin on Twitter. More recently, he has also taken to denouncing the war in Ukraine.
On May 31, Navalny joked on Twitter about being presented with new charges that could keep him imprisoned for 15 more years.
"Well, what do I know? Maybe Putin doesn't hate me, maybe he secretly adores me," Navalny said. "That's why he wants me to be hidden in an underground bunker, guarded by reliable people, just like himself."
Newsweek reached out to Russia's Federal Penitentiary Service (FSIN) for comment.