Hackers Target Pro-Kremlin TV Site, Redirect Users to Alexei Navalny's Putin Palace Film
Hours after the sentencing of Alexei Navalny, hackers targeting the website of a regional Russian TV channel directed visitors to a documentary by the Kremlin critic's Anti Corruption Foundation (FBK) that links President Vladimir Putin to a billion-dollar property.
On Tuesday, a Moscow court sentenced Navalny to two years and eight months in a prison colony, sparking international condemnation of Putin's government and prompting marches in the Russian capital that led to arrests.
After the verdict, the website of Channel 4, the official TV city channel of Yekaterinburg, was hacked. Users were redirected to the site palace.navalny.com at which they could watch the film produced by FBK titled "Putin's Palace," which has been viewed more than 100 million times on YouTube.
The nearly two-hour video describes a palace and property worth $1.35 billion located on the Black Sea coast, which the Kremlin has denied belongs to the president.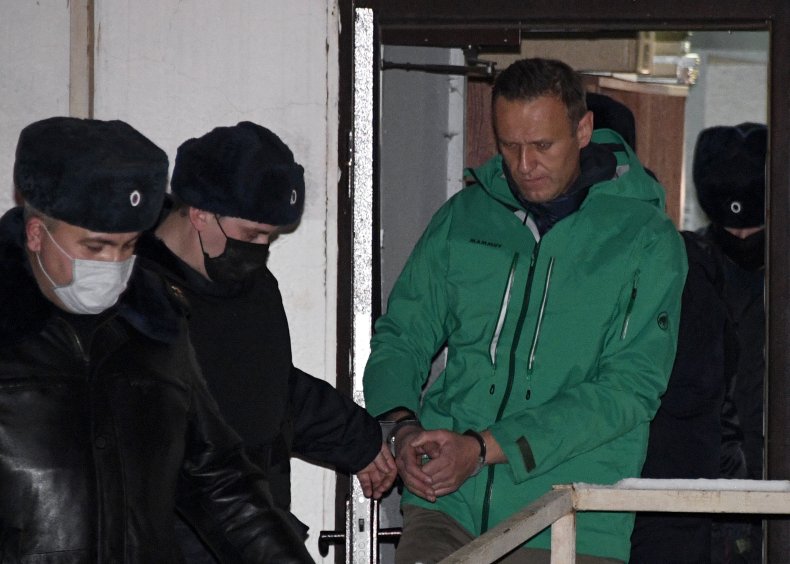 A manager at the channel, Eleonora Rasulova, told the news agency Ura.ru that it had detected the hack at around midnight local time. "The technical teams worked through the night and by morning the site was working normally again," she said, adding that an investigation into the incident was being carried out.
"Presumably, the hack happened because the password for the site was not difficult enough," she said in separate comments to the newspaper Komsomolskaya Pravda.
It is not known exactly who conducted the hack or if it relates directly to the jailing of Navalny.
Rasulova did not link it to any political motive, telling the newspaper the hack may have been down to a spike in interest in her company due to prizes it was offering to mark its 30th anniversary.
Newsweek has contacted FBK and Yekaterinburg's Channel 4 for comment.
The Putin's Palace documentary was among the ingredients that fuelled the demonstrations across Russia over the last two weekends.
There were thousands of arrests during rallies against Putin and in support of Navalny, who was arrested on January 17 when he arrived in Moscow from Berlin.
He was in Germany for treatment for poisoning by the nerve agent Novichok, which he blames on Putin. The Kremlin denies any responsibility and says no proof has been offered.
The conversion of Navalny's suspended sentence for a 2014 conviction that the European Court of Human Rights (ECHR) had ruled as arbitrary sparked condemnation internationally.
French President Emmanuel Macron called it "unacceptable" the U.K. Prime Minister Boris Johnson called the court's decision "pure cowardice" while U.S. Secretary of State Anthony Blinken called for his "immediate and unconditional release."
The specter of U.S. sanctions spurred Russian foreign ministry spokeswoman Maria Zakharova to warn that such measures would mean that from Moscow "retaliation must certainly follow," news agency Tass reported.
The graphic below provided by Statista outlines Putin's time in power in Russia.