Alexei Navalny's Suspected Poisoning Is Just the Latest When it Comes to Russian History
Russian opposition leader Alexei Navalny was rushed to a hospital following a suspected poisoning on Thursday. The 44-year-old was traveling on a flight to Moscow when he suddenly fell ill, resulting in an emergency landing in Omsk where he is currently listed in serious condition at a Siberian hospital.
Although doctors have not yet confirmed poisoning to be the cause of Navalny's condition, it wouldn't be the first time a Kremlin critic was targeted in an assassination attempt. Multiple opposers of the Kremlin have had their lives taken by way of poisoning and other means throughout history.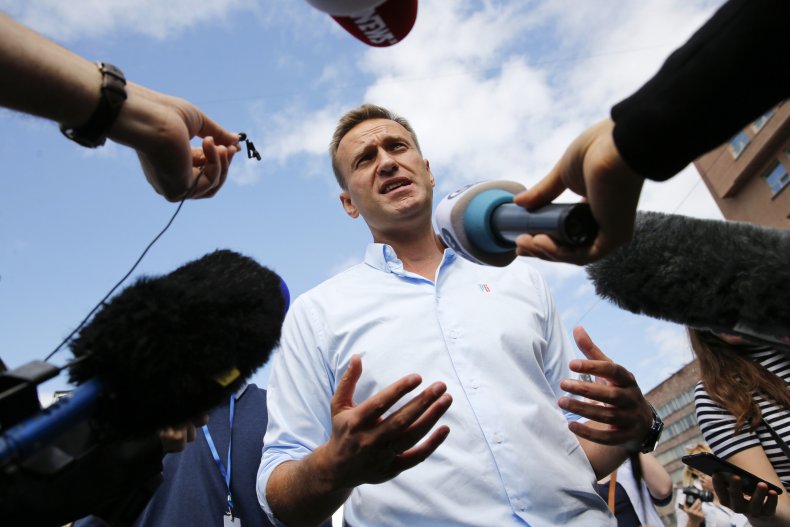 One of Russia's most famous assassinations came over 100 years ago with the death of mystic holy man Grigory Efimovich Rasputin. He was welcomed into the royal court after the Tsarina Alexandra heard of his alleged healing powers and hired him to help her son who was a hemophiliac. However, his increasing influence as Alexandra's adviser led some Russians to believe that he was playing puppet master over the royal family.
A group of nobles were responsible for Rasputin's eventual demise, although legend has it that it took great effort to kill the monk. Rumors passed down for more than a century claim that a man named Felix Yusupov invited Rasputin to his home for a dinner laced with poison. But the chemicals failed to take effect, resulting in the men shooting Rasputin multiple times before showing his body in a cold river. However, historians have deemed that an exaggerated tale of Rasputin's death as autopsy reports from the past show he was killed with a single bullet to the head.
In more recent times, poison has played a major role in the attempted deaths of other notable people who have rallied against the Kremlin including anti-Russian Ukrainian presidential candidate Viktor Yushchenko, who was nearly killed in 2004 by soup tainted with the Agent Orange ingredient TCCD, 70,000 times more poisonous than cyanide.
Russian journalist Anna Politkovskaya, who had a longstanding reputation of being critical of Russian President Vladimir Putin, was poisoned in 2004. She survived that attempt on her life but was shot to death in her Moscow apartment building elevator two years later. Months after Politkovskaya's death, former Russian spy Alexander Litvinenko, another outspoken critic of Putin's regime, was killed by poisoning.
An officer with the Federal Security Service, Litvinenko died in 2006 after ingesting radioactive polonium-210 was mixed in a cup of tea. Although Russia denied any involvement in Litvinenko's death, his wife Marina Litvinenko told reporters that as her husband laid in his deathbed, he told her that the Russian president was to blame for "everything that happens to him," according to a BBC report.
The Kremlin is also suspected of the assassination attempt on Sergei Skripal, a former Russian military intelligence officer turned double agent, and his daughter in 2018. The pair were discovered unconscious on a park bench in Salisbury, England. Although they recovered, British authorities blamed their condition on contact with the highest concentration of Novichok, a nerve agent manufactured specifically in Russia. The chemical was reportedly administered at the front door of Skripal's home.
As for Navalny, doctors are still unclear on what caused him to fall unconscious.
Navalny's spokeswoman, Kira Yarmysh, told Russian radio station Echo of Moscow that the political activist had only digested black tea purchased from an airport cafe before boarding the plane. His team believes the tea was mixed with poison, and Anatoly Kalinichenko, the Omsk emergency hospital head deputy physician, told local reporters that poisoning was the most likely culprit for Navalny's current state.
"Naturally, poisoning is considered as one of the possible reasons for the deterioration of his state. But apart from this, this could be a number of conditions that started acutely and led to the same clinical reactions. We are working on all of them: excluding, confirming," he said.