Will Alexis Bledel Be In 'The Handmaids Tale' Season 2?
The Handmaid's Tale is back for another season of slightly-too-close-to-home despair.
On Sunday, Hulu dropped the first teaser trailer for The Handmaid's Tale Season 2, continuing the critically-acclaimed series beyond the source material of Margaret Atwood's 1985 dystopian novel. It also came with a release date: April 25, 2018.
Things look worse than ever for Elisabeth Moss's Offred (aka June), who is gagged by authorities in the opening shot. Moira (actress Samira Wiley) seems to be doing a little better in Canada, safe for now as a Gilead refugee. We also get a glimpse of the colonies, the contaminated regions of the country where prisoners are sent, which are mentioned but never seen in Atwood's novel.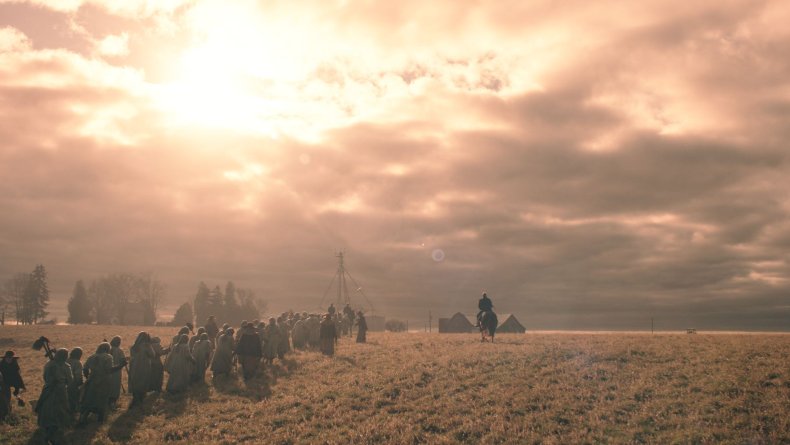 Commander Fred Waterford (Joseph Fiennes), Serena Joy (Yvonne Strahovski), Janine (Madeline Brewer), Nick (Max Minghella) and Aunt Lydia (Ann Dowd) also appear in the trailer. But one face is noticeably absent: Ofglen, Offred's shopping partner/co-conspirator, played by Alexis Bledel in the first season.
Admittedly, Season 1 didn't leave Bledel's character in a very good place. Ofglen (aka Emily) finally snapped after enduring unimaginable torture and was last seen mid-season, stealing a car and running over authorities. Most assumed she could only be sentenced to death after such a violent crime. The fact that Ofglen didn't return for the season finale seemed to confirm it.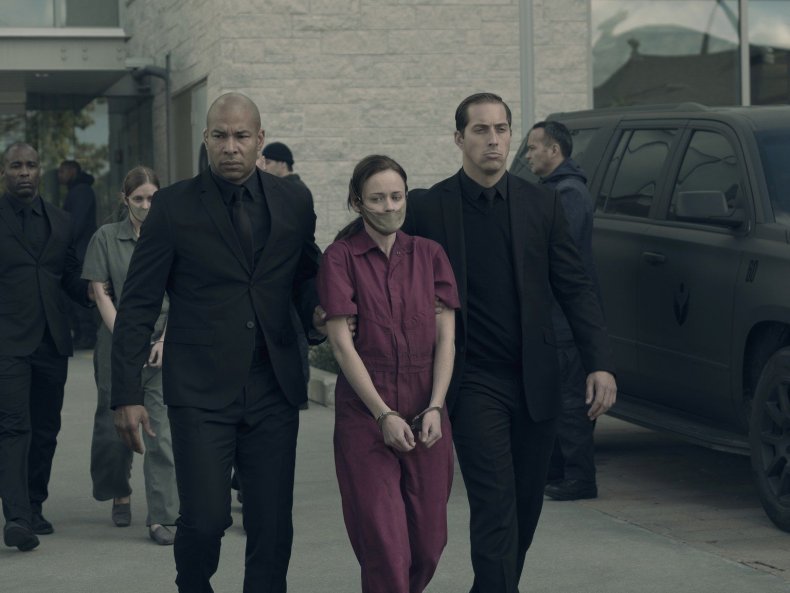 Yet despite this, the former Gilmore Girls star will return to The Handmaid's Tale this year. In fact, she's even upgraded from guest star to series regular—suggesting that not only will Ofglen be back, she'll have an even larger role.
In Atwood's novel, Ofglen hangs herself to escape the authorities' next punishment. But apparently executive producer Bruce Miller doesn't want to write off the second-biggest name on the show. We'll have to wait until April to see the particulars of Ofglen's return. But we can assume that Atwood, who helped craft the Season 2 storyline, had some input.
Miller told The Hollywood Reporter in June that he's been talking with the Canadian author about the show's future for some time. "We had lots of discussions about what would happen to the characters after Season 1, in small and big ways," he said. "There are things Margaret thought about a lot over the years, and one of the biggest questions she's been asked is, What happens next to these characters?"
Perhaps, with hindsight, Atwood decided Ofglen's story should not end with suicide.