How Alexis Ohanian's Daughter Olympia Helped Him Better Understand 'Game of Thrones'
Reddit co-founder Alexis Ohanian is a longtime fan of HBO's award-winning series Game of Thrones but it wasn't until he became a father that he truly understood why the Lannisters, Starks and other Thrones families have taken such extreme measures to protect their families.
"I better understand Game of Thrones now," he said, "because I understand wanting to do anything for my house. I didn't get that until I had a wife and a baby. When that switch flipped, I had to choose my priorities in life differently," he told Newsweek Wednesday, during the launch of the Bold Pioneer contest.
The challenge allows aspiring founders to pitch their proposals to Ohanian via Twitter and Instagram. Contestants have a chance to receive mentor advice from Ohanian, who co-founded venture capital firm Initialized Capital, and win $18,500 to help kickstart their business, funded by 1850 Coffee as part of the J.M. Smucker Company's biggest coffee launch.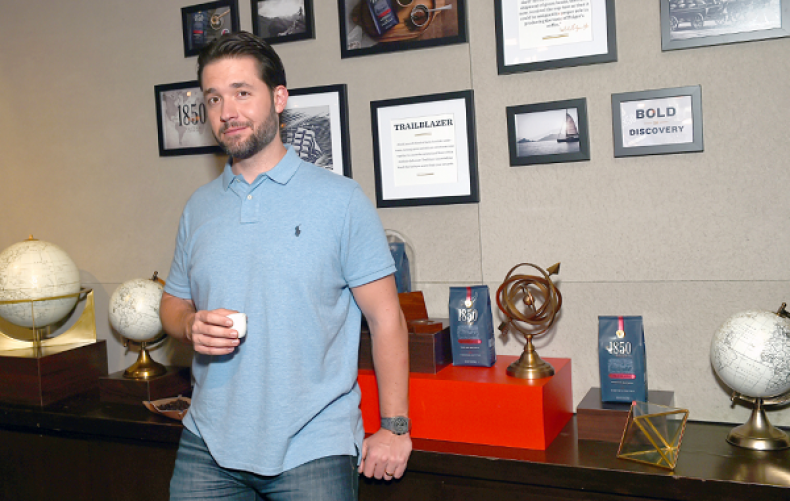 Since his daughter's birth last September, Ohanian admitted he turned into that annoying boss who shows pictures of his baby before meetings. Becoming a father has directly impacted how Ohanian thinks about the future of his business and how he works. For one, he likes to bring Olympia along for conference calls.
"I do think a lot more about conversations that I'll get to have at the dinner table with my kid about what I did that day at work," he said. "She'll be on my lap for some pitch meetings. She's not really paying attention because she's 10 months old, but I want her to feel like she's always going to be able to have a seat at the table. I think selfishly I want her to have that environment because it's a gift to be able to do the work that I do and to be exposed to new ideas and all these awesome founders."
He added: "I feel a greater responsibility of the work that I do, and really everything when I think about my career because I'm not just doing it for myself anymore. I'm doing it for my wife. I'm doing it for my child."
Of course, wife Serena Williams has been an incredible influence, too. "I don't have Grand Slams to keep track of. I guess investing in million-dollar companies would be the venture equivalent. I've only got six of those, so she's still running circles around me but it's motivating," he said of his wife, who came close to securing her 24th Grand Slam title at Wimbledon in London on July 14.
"I know I learn things from her. I think she'd also say she learns things from me, and that's the magic of a great partnership," Ohanian said.