How Alexis Sharkey's Husband Evaded Justice for a Year Before Killing Himself
Thomas Sharkey, the husband of murdered social media influencer Alexis Sharkey, was found dead by a self-inflicted gunshot wound on Wednesday in Florida.
Houston police confirmed the news in a press conference, saying Sharkey's body was found by the U.S. Marshals Service as authorities were closing in on him with a warrant to arrest him for the murder of his wife.
Alexis Sharkey, 26, was found strangled in November 2020 with her naked body dumped by the side of the road and discovered by a city worker.
In January of this year, the Harris County Institute of Forensic Sciences announced she had suffered a homicide by strangulation back.
Authorities said they established a history of domestic violence in the relationship and that Alexis Sharkey wanted to end the marriage.
Authorities said that Thomas Sharkey evaded the police for a year prior to his suicide this week.
Homicide investigator Michael Burrow confirmed that Thomas Sharkey was wanted in connection with her murder.
"The investigation determined that Thomas Sharkey... is the only person who had the means, motive and opportunity to have committed the murder," Burrow said, per the Houston Chronicle.
"We were able to eliminate other suspects that came up, some of which were brought up by Mr. Sharkey."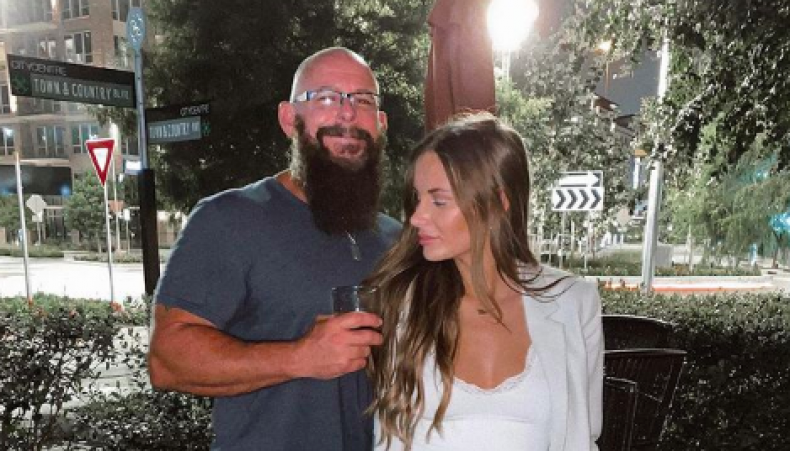 Burrows explained that Thomas Sharkey initially evaded police by leaving Houston to move to Georgia just two weeks after the investigation into his wife's murder began.
Authorities also attempted to gather DNA from him in August this year in Georgia but he did not turn up.
It was also noted that Thomas Sharkey did not report his wife missing and that her friends notified authorities of her disappearance.
This week's attempted arrest was the result of the year-long investigation into the influencer's murder.
"Because of the high profile nature of the case, there are various tips that come in," Burrows explained.
"There were a lot of various theories and conspiracy theories that came up that we had to look into and disprove. There were alternative suspects presented—including people that were presented by Mr. Sharkey—that we had to investigate."
Burrows was asked if police should have taken Thomas Sharkey into custody sooner but he said the case had been handled correctly.
The U.S. Marshals also released a statement about Thomas Sharkey's arrest warrant and subsequent death.
It reads: "The U.S. Marshals adopted a warrant for Thomas Sharkey, who was wanted out of Harris County, Texas, for murder. The U.S. Marshals Florida/Caribbean Regional Fugitive Task Force received a lead from the U.S. Marshals Gulf Coast Task Force in Houston that Sharkey was in the Fort Myers, Florida, area. U.S. Marshals located Sharkey at a residence in Fort Myers and later found him dead from an apparent self-inflicted gunshot inside of the residence."