Alexis Sharkey's Husband Tom Pays Tribute to Instagram Influencer Found Dead Aged 26
Tom Sharkey, the husband of Alexis Sharkey, has been paying tribute to his late wife on social media following her death aged 26. The Instagram influencer was found dead in Texas after going missing on Thanksgiving weekend, her family has confirmed.
In a statement shared to Facebook on Sunday night, Sharkey's mother Stacy Robinault wrote: "It's with deeply broken hearts that Mike and I want to let you all know that Lexi's body has been found. We cannot begin to thank you all for your love and the kind words you've extended to our family!
"Please give us this time to grieve this incredible loss to our family and this world!!! We will miss you, Love!!!!"
The Houston Police Department said the cause of death has not yet been confirmed.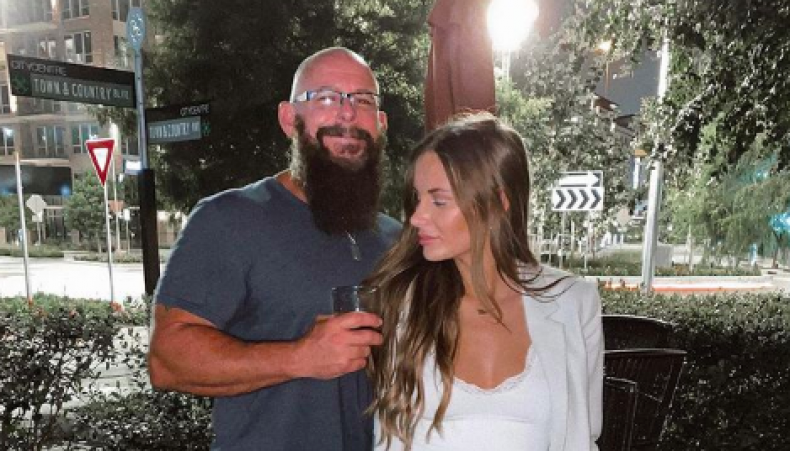 "Houston police have learned the identity of a deceased female found at 1000 Red Haw Lane about 8:30 a.m. on Saturday (November 28)," a Houston police news release said. Using her maiden name, it adds: "The female has been identified as Alexis Leigh Robinault by the Harris County Institute of Forensic Sciences."
Authorities said Sharkey's body was discovered Saturday morning near a section of Interstate 10 roughly 17 miles west of downtown Houston, per local news outlet NBCFW.
Prior to her death, the Instagram model had 22,000 followers on the platform.
Alexis Sharkey and her husband Tom Sharkey were married in December 2019. On Facebook, he says he is a consultant at West Texas—a Facebook page that describes its mission as "to provide information relevant to West Texas regarding travel, culture and life."
Following the news of Alexis' death, Tom has paid tribute in a number of emotional Facebook posts.
"Baby..... please give me strength," he wrote in one post with a collage of photos. "Do you remember when we talked and joked about getting old. And I said... that's the one thing you would never beat me at. And we laughed so hard because your so competitive."
Alongside a photo of Sharkey in a wedding dress, he wrote: "You made life so incredible! Made sense of my existence! My purpose! And showed me how to truly love!"
Tom also hit out at critics on his Facebook page for posting negative comments.
"I just want to say this! While some of you were posting on social media helping us locate my world! And we appreciate all your help, Love and support! Others were waisting time talking about other things. Basically c*** talk!" he wrote.
"And if my wife would of seen this she would be disappointed in your actions! You all should be ashamed of yourselves! I have been assisting the deputies and making phone calls to fine out what happened to my wife. Next time.... stop and think! And realize! You don't know it all!"
Many comments on his Facebook allege that Alexis was seeking a divorce.