An Instagram influencer was found dead in Houston this week, and her mother thinks it was "absolutely foul play."
Alexis Sharkey was reported missing by her husband on Saturday after the 26-year-old Instagram model didn't show up for plans with a friend. The same day, Sharkey's body was found naked on the side of a Houston road, though Sharkey wasn't formally identified until Monday.
To her mother, there's no reason to believe Sharkey's death was an accident.
"The way in which she was found—my child would never do that to herself," Stacey Robinault told KPRC, a Houston news station. "That doesn't even make sense. That is absolutely foul play."
She continued. "There is nothing to me that suggests that this was an accident," she said. "And there's nothing to me that suggests anything else, other than that this was done to her. And I believe that in my mother's gut."
No visible injuries were apparent on Sharkey's body, the Houston Police revealed on Twitter Monday, but so far, there's no public autopsy report. The general circumstances around Sharkey's death are bizarre: with limited information, Sharkey's social media posts have been flooded with comments for prayers and peace.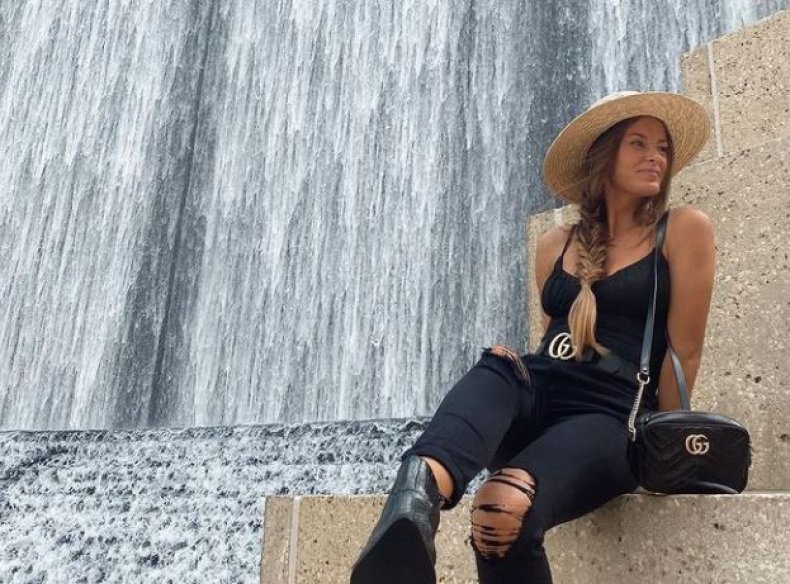 Robinault revealed her gut assumed the worst when she heard Sharkey had missed plans unexpectedly. "One friend said, 'I ran over to her apartment and she's not there, and we were supposed to meet up,'" the mother explained. "When you start to hear these stories and you just know that's not right, something's wrong—she's never that far away from her device; [she's] standing up her friends; [her] husband doesn't know where she is, all of that. All of that strikes fear."
Sharkey had around 26,000 Instagram followers at the time of her death, but that number has nearly doubled since the influencer's death went viral on national news stations. The model had a degree in biology and planned to pursue a medical degree, too, before she found a passion in her Instagram career, her mother revealed.
Robinault hadn't seen her daughter since Christmas 2019 and the pair were hoping to reunite in Pennsylvania, Robinault's home state, this year. "We haven't seen her since last Christmas and that's the longest we've ever gone," Robinault explained. "We were desperate to see her and excited to see her."
In addition to Robinault, Sharkey left behind her husband, Tom Sharkey, and two younger sisters. "We are wrecked. We are completely wrecked," Robinault shared. "The family is just so devastated—her cousins, her sisters, her 13-year-old sister. It's just so difficult."