Who Is Alexis Williams? Meet the 'Selling Tampa' Realtor
For those who can't get enough of Selling Sunset, Netflix has dropped its sister show, Selling Tampa, just in time for Christmas. The reality series follows the same format as Selling Sunset: gorgeous properties, plenty of drama, and unfathomable amounts of money being spent on sunny West Florida-based properties.
Sadly, there is no Chrishell Strause or Christine Quinn in Selling Tampa. The new series stars Sharelle Rosado, Alexis Williams, Juawana Colbert-Williams, Tennille Moore, Anne-Sophie Petit-Frere, Rena Frazier, Karla Giorgio and Colony Reeves, an all-women-of-color team working at Allure Reality in Tampa Bay.
One of the estate agents everybody is talking about is Alexis Williams. Newsweek has everything you need to know.
Who is Alexis Williams?
Alexis Williams, 30, is one of the top estate agents working at Allure Reality.
In the series, audiences will see Williams not only sell multi-dollar properties but also show off her interior design skills, offering clients advice on the inside of their homes.
Williams is engaged to former NFL running back Michael Gillislee, who appears throughout Selling Tampa. The pair have been together since their college years at the University of Florida.
During the height of his NFL career, Gillislee played for the Miami Dolphins, Buffalo Bills, New England Patriots and New Orleans Saints.
Introducing herself on Selling Tampa, Williams said: "I know these girls see me as an NFL wife, I am here to make money, I'm here to be a go-getter and get the job done."
Speaking to Distractify, Williams shared she met Allure CEO Sharelle Rosado while getting her lashes done in 2019.
She recalled: "I was getting my lashes done with my eyes closed, literally, and I hear this lady talking about opening up this brokerage... I tell her I'm on board, but, at this moment, I have no idea what this lady looks like. I just know somebody's talking about a big dream and opening up a brokerage."
You can follow Williams at @thealexiscwilliams on Instagram, where she often posts images of some of the incredible houses she has listed, numerous selfies, and pictures of her hard at work.
Warning: This article contains spoilers about Selling Tampa
At the end of Selling Tampa, Allure boss Sharelle Rosado decided to let Williams go from Allure, after a run of disappointing sales.
At the moment, it is unknown if Williams will return to Allure, or if she will appear in Season 2 of Selling Tampa if it is given the go-ahead by Netflix.
Speaking to Entertainment Online about leaving Allure, Williams said: "It's definitely still family. They're always going to be a big part of my heart. A big part of who I am today. I definitely would like to come back, but we'll just have to see what happens.
Rosado explained: "Alexis knows—well, all the ladies know—I don't sugarcoat anything.
"If they're not performing, and they're not meeting the Allure standards, then you have to go. You get cut. I love you from afar. I just have to take my hands off of you until you can come back. If you are willing to show that you can change and produce, then I'll think about bringing you back."
One thing is for sure, Williams will be surely be missed as she brought a lot of drama in the first season, particularly with her colleague Tennille Moore.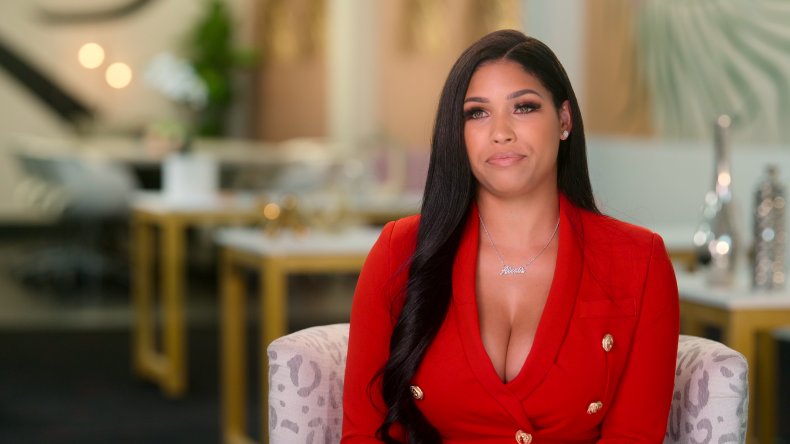 Selling Tampa is streaming on Netflix now.