Who Is Aleya Siyaj? CEO of Center for COVID Control Testing Sites Under Investigation
Aleya Siyaj is the woman behind a COVID testing company that is under investigation after complaints were lodged across the country.
The Illinois-based Center for Covid Control runs more than 300 testing locations nationwide and offers free same-day rapid test results, according to the company's website.
But it is now at the center of several state investigations after people complained about their experiences with the company's testing sites—some of which are pop-ups run out of sheds or mobile storage units.
Siyaj, of Rolling Meadows, Illinois, is the manager of the Center for Covid Control LLC, which was established in December 2020, according to the Illinois Secretary of State's website.
Her LinkedIn profile lists her as the founder and chief executive officer of the Center for Covid Control. The profile also lists Siyaj as the CEO of an axe throwing bar in South Barrington, Illinois. She previously operated a donut shop in the Greater Chicago area and graduated from Wayne State University with a marketing degree, according to the profile.
Siyaj and her husband opened BullsEye Axe Lounge's South Barrington location in 2019 before opening a second site in Schaumburg in the summer of 2020, according to a report in the Daily Herald newspaper.
Siyaj said she and her husband got the idea for their business after wanting to try ax-throwing on a date night. But when they arrived at a place that offered it, they were told it was fully booked for two weeks. "My husband and I looked at each other and knew we stumbled onto a jackpot," she told the newspaper.
A post on social network Foursqaure from December 2019 appears to show Siyaj recommending the bar. In the review, in which Siyaj does not diclose she is co-owner, she says of the BullsEye Axe Lounge: "This is not like most axe throwing places, they go above and beyond to provide the best customer experience! Friendly staff and amazing environment."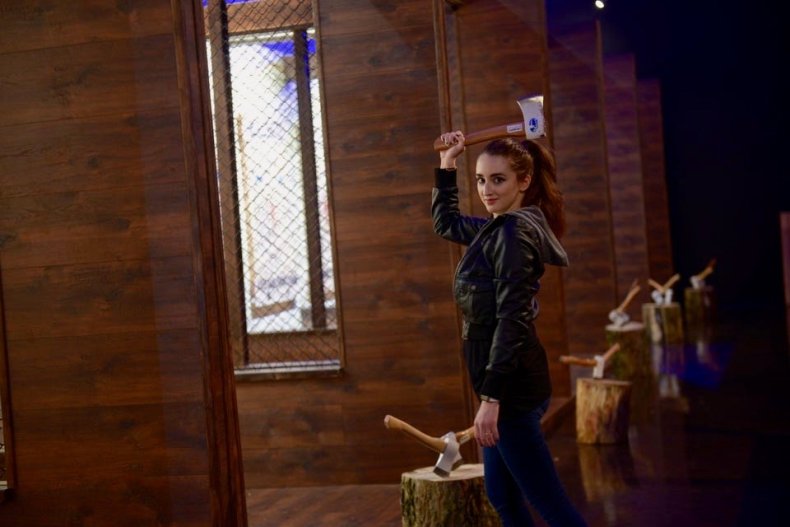 What is the Center for COVID Control?
Her latest venture has made headlines in recent days over complaints about the way the test sites operate, prompting investigations in multiple states.
USA Today reported that complaints had been lodged against the Center for COVID Control in Oregon, Washington and Minnesota.
Some who turned to the company's sites amid a nationwide shortage of tests and a surge in coronavirus cases fueled by the highly contagious Omicron variant said they received their results far later than they were promised or not at all.
A Minneapolis woman told the newspaper she received a negative test result via email after she posted complaints on the company's social media pages, but a second test she took the same day at a different location found she was COVID positive.
Some people in Florida told Wink News they received negative test results via email before even taking their tests. Others also took to the company's social media pages and left comments accusing the company of being "a scam."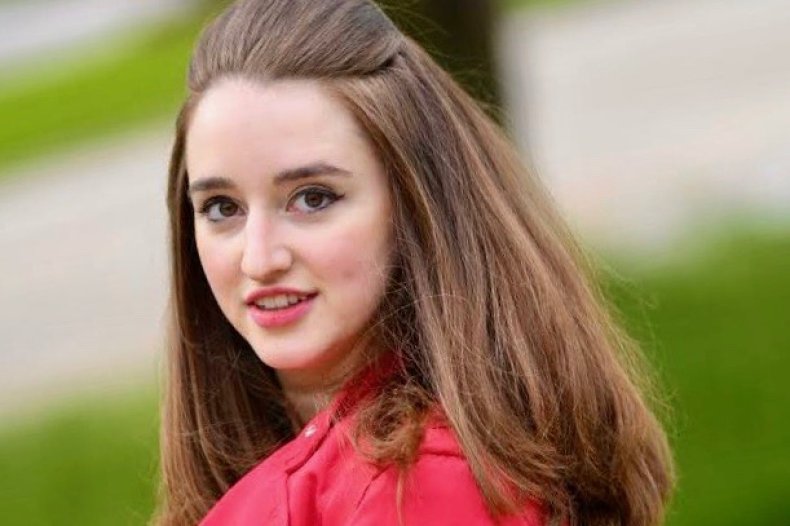 Agencies in multiple states, including Illinois and Oregon, have launched investigations. The Oregon Department of Justice launched a civil investigation into the Center for Covid Control this week, looking into possible violations of the Unfair Trade Practices Act, Oregon Live reported.
Meanwhile, the Better Business Bureau is also investigating after a flood of negative reviews were posted about the company. The BBB has also dropped the Center for Covid Control's rating on its website to an "F."
The BBB's office in Minnesota and North Dakota said it joined an investigation into the company that was initiated by the BBB Chicago and Wisconsin.
"BBB is actively monitoring the reports of COVID-19 testing sites that have recently opened in the U.S. under different names," a BBB spokesperson previously told Newsweek.
In a statement to Willamette Week, an unnamed spokesperson for the Center for Covid Control said: "Let me be very clear—we are absolutely not conducting fake tests. Our employees and the employees of our independent operators are risking their lives everyday to provide testing for patients."
The company has yet to respond to Newsweek's multiple requests for comment. Siyaj has also been contacted for comment.