Algerian Army Kills Emir of ISIS Affiliate Who Beheaded French Tourist Herve Gourdel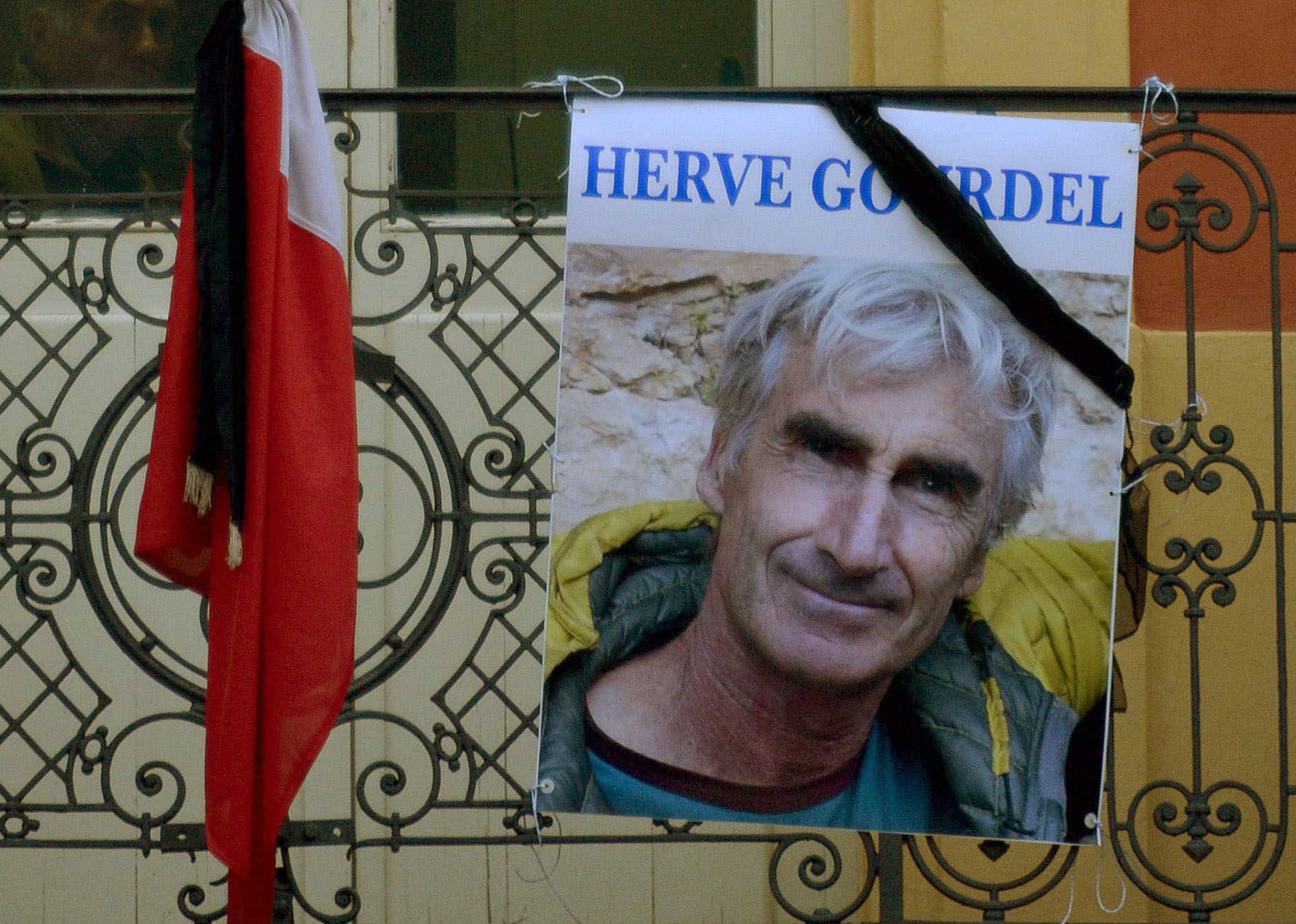 The Algerian military killed two "dangerous" jihadis on Thursday, one of whom local media reports identified as the emir of the Islamic State militant group (ISIS) affiliate in the North African country that beheaded a French tourist in September 2014.
The defense ministry confirmed the death of two extremists in the Skikda region east of the capital, Algiers, but only named the two individuals as Habbach and Benaldjia, who used the nom de guerre Abderrahman. It said that authorities discovered Kalashnikov assault rifles and ammunition in the raid which took place in the Oued Zhour area of Skikda.
Private Algerian broadcaster Ennahar TV reported that one of those killed was Saddek Habbach, otherwise known as Abou Doujana, the leader of Jund al-Khilafa, or Soldiers of the Caliphate, an eastern Algerian extremist group that pledged allegiance to ISIS in 2014.
It is the group that kidnapped 55-year-old Frenchman Herve Gourdel as he hiked in a national park in eastern Algeria. The Algerian military executed the man who claimed to have killed Gourdel, Abdelmalek Gouri, in December 2015.
It later released a video entitled 'Message Of Blood For The French Government' that showed the mountain guide's beheading. It had set a 24-hour deadline for France to stop its airstrikes on ISIS positions in Syria but the French government rejected the ultimatum.
His kidnap came after then ISIS spokesman Abu Muhammad al-Adnani, killed in a U.S. airstrike in August, released a call for supporters to "kill a disbelieving American or European—especially the spiteful and filthy French."
The Algerian military has been targeting militants in the country in a series of operations this year, killing more than 100 radical Islamists, according to AFP news agency. The country is one of the locations ISIS listed as having the "presence of covert units" in a graphic released in June on the second anniversary of the group's so-called caliphate.
In the same month, Algerian security services foiled a plot hatched by an ISIS cell to launch a deadly attack on a shopping mall in the country's eastern city of Setif. Algerian media reported that the jihadi cell had planned to target The Park Mall in Setif, located some 300 kilometers southwest of Algiers.