Algerian World Cup Team to Donate Winnings to Gaza: Report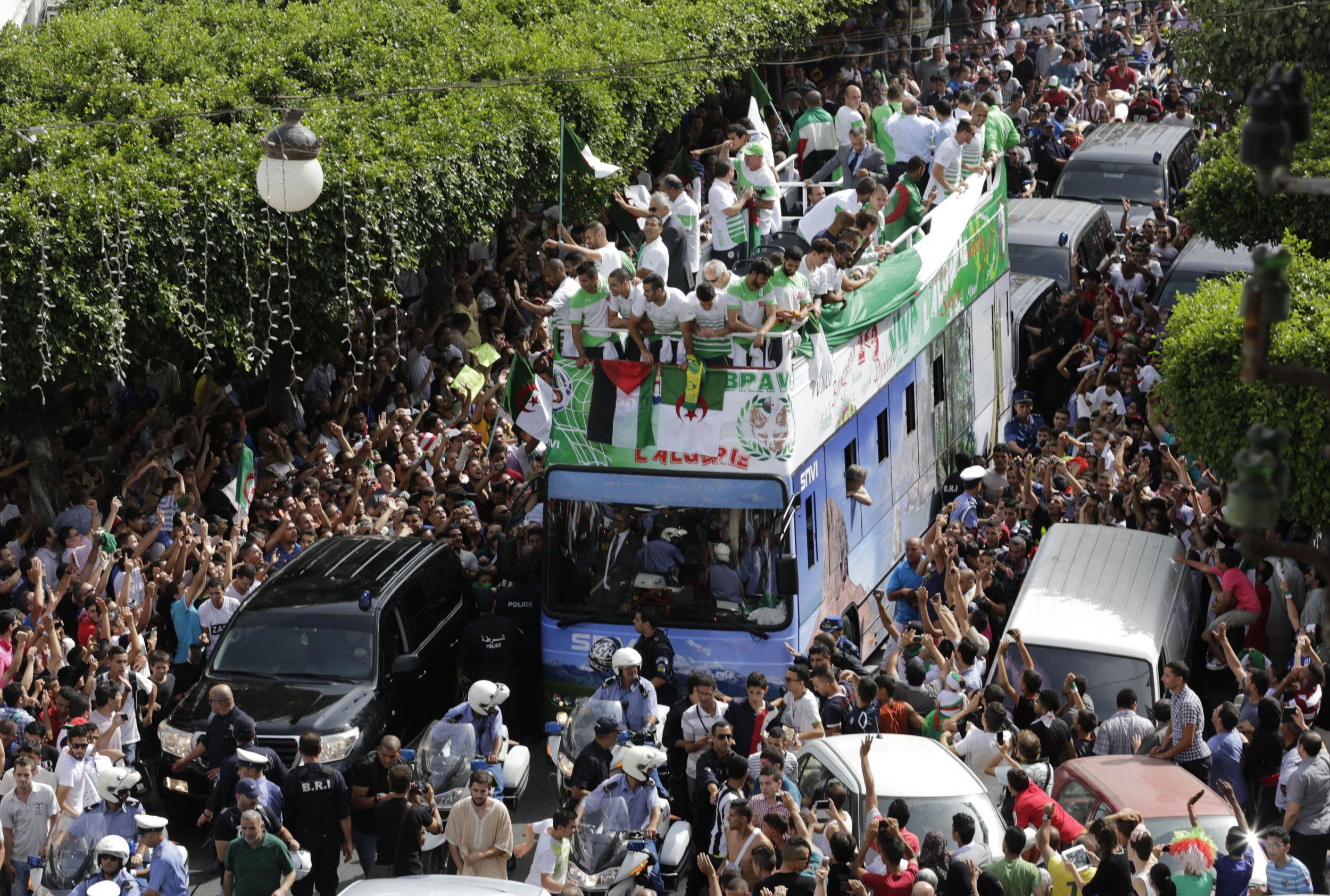 The Algerian soccer team plans to donate their World Cup winnings to Palestinians in Gaza, according to Dutch newspaper Algemeen Dagblad, which quoted the team's star Islam Slimani as making the pledge.
"They need it more than us," Slimani was quoted as saying. According to FIFA financial documents, the Algerian team is set to receive $9 million after its loss to Germany on Tuesday in the round of 16. The Algerian Football Federation has not confirmed Slimani's statement.
Footage of the Algerian team's homecoming parade shows a Palestinian flag draped from the team's bus.
Slimani's remark comes amid escalating tensions between Israelis and Palestinians. On June 30, the bodies of three Israelis, Eyal Yifrach, 19, and Naftali Fraenkel and Gilad Shaer, both 16, were found after 18 days of intense searching. On Wednesday, Palestinian Mohammed Abu Khudair, 16, was found dead in an apparent revenge killing.
Get your unlimited Newsweek trial >
The Algerian team's coach, Vahid Halilhodzic, courted religious controversy recently when an Algerian soccer newspaper reported he had told Muslim players not to fast during the holy month of Ramadan, which began on June 28, during the World Cup. Halilhodzic denied the report, according to the Associated Press.
Algerian World Cup Team to Donate Winnings to Gaza: Report | Sports