Iran Supreme Leader Khamenei Compares Vietnam to Venezuela in Warning Against U.S. Military Intervention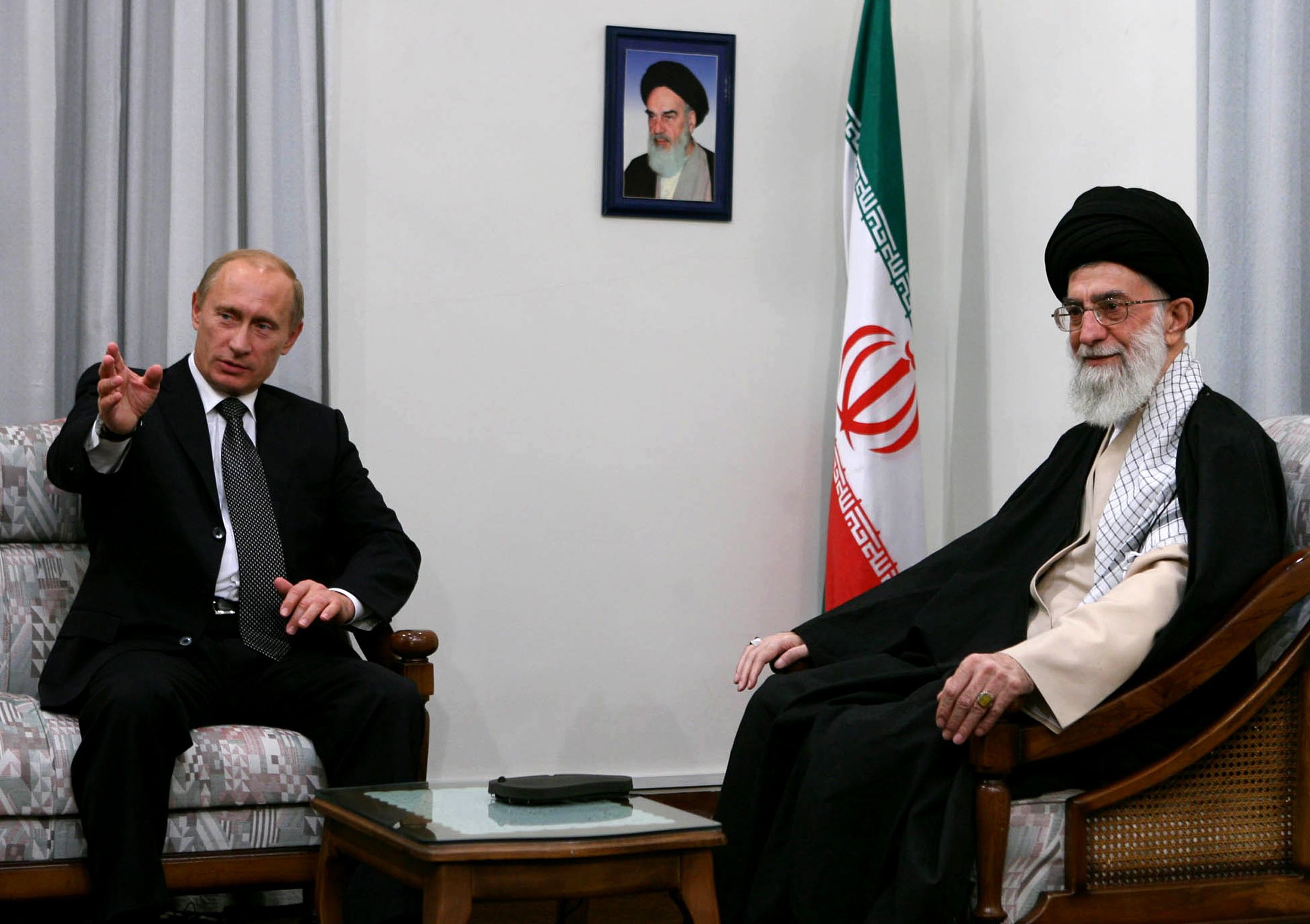 Iran Supreme Leader Ali Khamenei joined Russian officials in warning the U.S. not to use military force to sway Venezuela's ongoing leadership crisis, comparing America's aggressive foreign policy "logic" to that of Adolf Hitler's.
The former president of Iran took to Twitter this week to ridicule America's longtime foreign policy tactic to "overthrow 40 independent governments" since the end of World War II in 1945, including Iran itself. President Donald Trump had not ruled out military intervention in Venezuela in order to oust socialist President Nicolás Maduro, whom Russia and Iran are standing by, in favor of oppositional "acting president" Juan Guaidó, whom the U.S. and a coalition of Latin American and European countries recognized as the country's new leader. Khamenei pointed to the "mass destruction & catastrophe" of the U.S. war in Vietnam during the 1960s and 1970s as evidence American foreign policy is misguided and criminal.
Khamenei warned Iranians never to trust the motives of Western countries, which he claimed "seek to diminish the Venezuelan government and nation's inspiring resistance." He said former Nazi Germany leader Adolf Hitler held the same mindset as war hawk American leaders today.
"US's logic is that world should be run by force! They say we have coercion & weapons, so we coerce the world. Hitler had the same notion. When US entered Vietnam, they had no doubt they'd win. They committed crimes for 10 years, but finally left in shame & debacle," Khamenei tweeted to his more than 540,000 Twitter followers this week.
He made several comparisons to the U.S.'s decades-long military Vietnam presence, which left more than 58,000 U.S. military personnel dead before the last American troops finally fled the country in 1973.
"Since 1945, US has played a role in overthrowing 40 independent govts including #Iran & had military intervention in over 20 countries! These interventions entailed mass destruction &catastrophes: an example is #Vietnam & consequent disasters, with US leaving in fiasco," Khamenei added.
He continued via Twitter: "For many years you slaughtered innocent humans in different parts of the world. What did you do in Vietnam? They killed not only the men, but also so many women and children! They killed so many farmers and destroyed farms! Then they talk about #HumanRights!"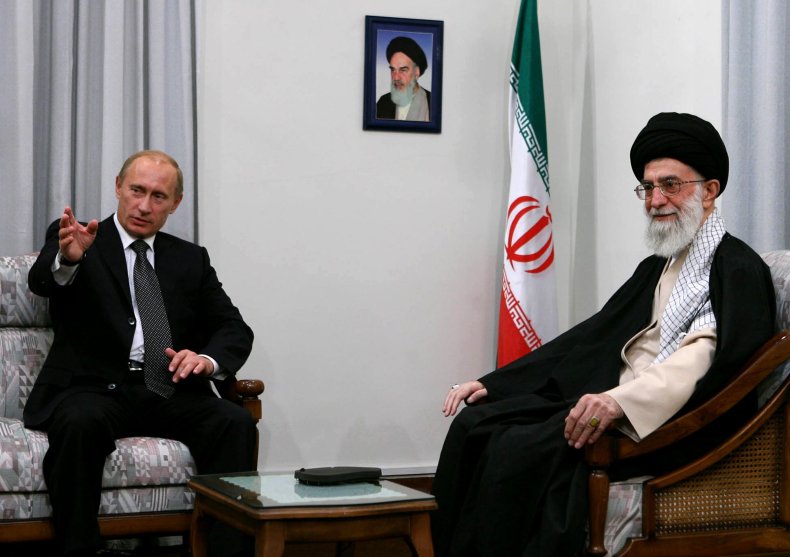 Despite Khamenei's reference to potential U.S. military intervention in Venezuela, Iran itself fears the Trump administration may be secretly stacking troops along its border with Turkey as it withdraws troops from Syria. On Monday, Turkey's official Anadolu Agency reported the Pentagon deployed 600 troops to assist the U.S.'s presence in Syria aimed at taking on Islamic State militants.
At a Monday press conference, White House national security adviser John Bolton carried notes appearing to say "5,000 troops to Colombia," prompting speculation the U.S. intends to place troops in position to go into Venezuela by placing troops in that region.
Khamenei tweeted last week: "Westerners' plans and recommendations should never be trusted; they should always be studied with suspicion. Because, Western countries that possess the most developments in new sciences today, have committed the most crimes against nations throughout history."