'Alias Grace' Star Explains Why Margaret Atwood's Books Are More Important Than Ever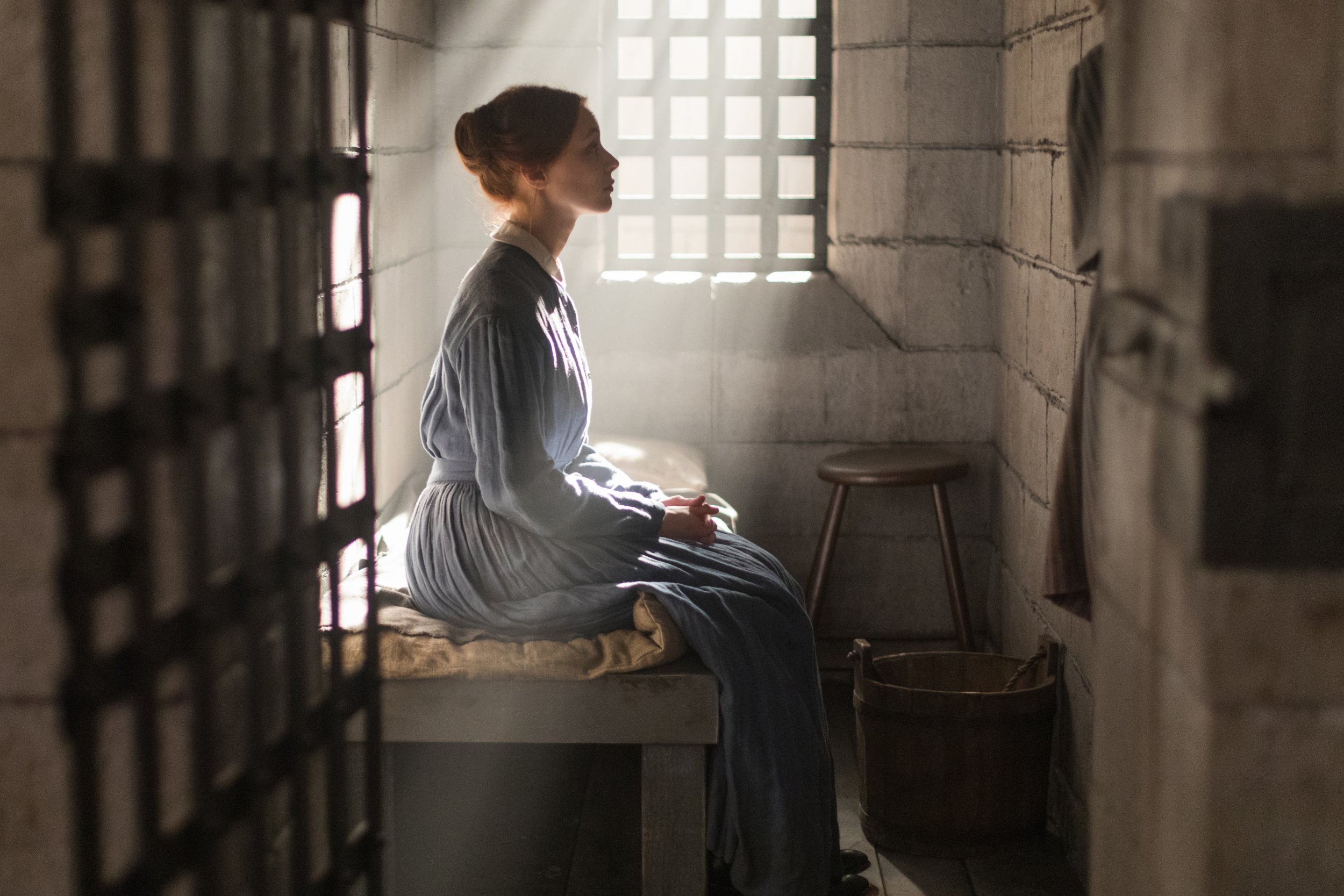 Sarah Gadon, who plays the titular character in Alias Grace, once thought Margaret Atwood's novels were "too aggressive" and that "we're beyond this," she told Entertainment Tonight ahead of the show's premiere on Netflix. But she's changed her mind. Now she believes it couldn't be a better time to film the ideas Atwood composed for the page.
"In light of all the discourse about sexual harassment, there's something really important about the story we're telling," Gadon told ET in an interview about the six-episode miniseries that follows Grace Marks, a poor Irish immigrant convicted and sentenced to life in a Canadian prison for allegedly taking part in two murders, neither of which she can remember.
The series premiered on Netflix on Friday in the wake of weeks of sexual harassment allegations against a slew of men, including Harvey Weinstein, James Toback, Kevin Spacey, Brett Ratner, Bob Weinstein, Ben Affleck and Roy Price. The scandal also reached beyond Hollywood, to journalists Mark Halperin, Michael Oreskes and Lockharte Steele, the late Holocaust survivor and Nobel Peace Prize winner Elie Wiesel, celebrity chef John Besh and U.K. Defence Secretary Sir Michael Fallon.
"It's funny, because I was an English minor and I remember reading Margaret Atwood in school and thinking, 'This is too aggressive, we're beyond this,'" said Gadon. "But then I started to work, and I heard Margaret's voice in my head and she was right. There are still so many issues that women face in society that get covered up or go un-talked about."
Gadon isn't the only one who thinks it's a powerful time to engage with Atwood's work. Sales of Hulu's The Handmaid's Tale spiked in the months following the 2016 presidential election. Publicist Russell Perreault told NPR in February that sales had increased 200 percent in the roughly three months since the day Hillary Clinton lost to our 45th male president of the United States. That sharp uptick, which saw 125,000 copies of the book printed in the first six weeks of 2017, followed a year in which sales had already increased 60 percent.
Related: Challenges and Bans of 'The Handmaid's Tale' Aren't Really Just About Sex or Profanity
The adaptation of the female-focused dystopian novel, published in 1985, premiered a few months later, in late April. In the weeks leading up to it, a photo of Trump and other Republican men in power discussing maternity services was compared to The Handmaid's Tale on social media, and a group of women, dressed up in handmaid's attire, protested anti-abortion measures in Texas.
"Suddenly it was dangerously close to the climate that we were starting to live in," Samira Wiley, who plays Handmaid's Moira, told The New York Times in the spring. "We were hoping to be relevant, but we weren't hoping it would be this relevant."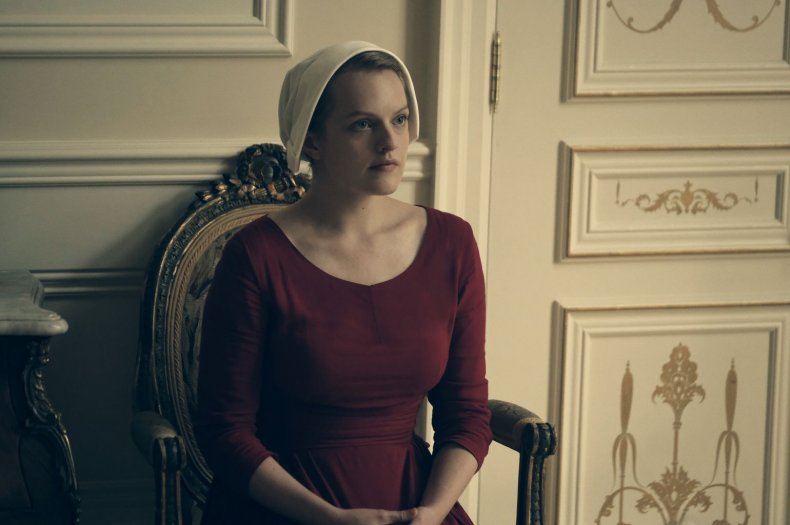 Also starring Elisabeth Moss, Joseph Fiennes and Alexis Bledel, the first season ran through mid-June to great acclaim. The streaming platform's biggest success yet, it took home eight prizes at the Emmy Awards in September, including for outstanding drama series, writing, directing and lead actress (for Moss's performance). Fans—many of whom were drawn to the series due to the background of events unfolding in 2017—can expect a second season in 2018.
Alias Grace was adapted by Sarah Polley and directed by Mary Harron. Polley adapted and directed the Oscar-winning Away From Her (2007); Harron directed American Psycho (2000) and I Shot Andy Warhol (1996). Both, like Atwood, are Canadians, as is Gadon.
"I can see why people are drawn to Margaret's work during this period of time," the actress told ET. "I thought with Handmaid's Tale being so successful and well received, people would feel like they were oversaturated with these topics, but fans want more, we want more of this," she continued. "For me, that's a positive, and it's a hopeful thing to hang onto in the middle of all this."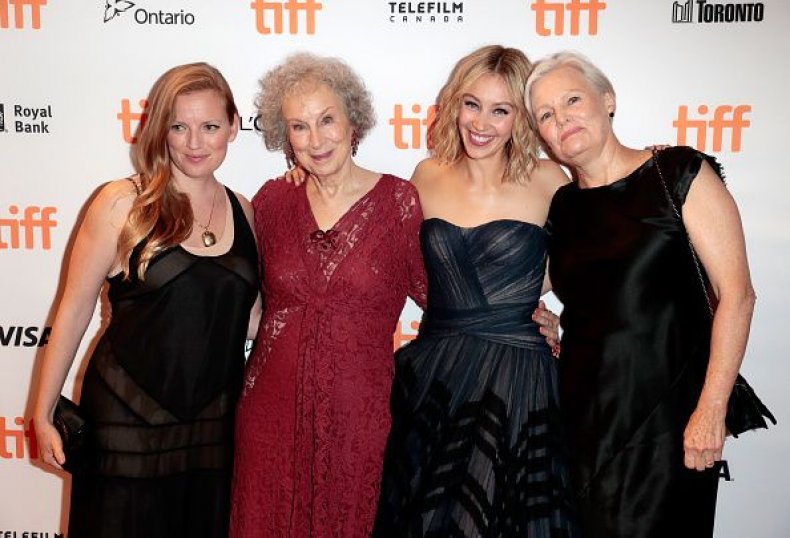 It's important, too, Gadon pointed out, that Alias Grace was made by women. She recalled reading the script for the first scene of the series. "I'm supposed to look in the mirror, say all these things and change into these different personas—I thought it was so corny," she said. But "I realized that as I was doing it, we all have those moments when we're looking at ourselves and playing with our own identities. What I love so much is that it undercuts the trope in cinema of women looking at themselves in the mirror," she explained. "And I think that's the whole point of female subjectivity in film and television: to challenge tropes."
Polley echoed Gadon in an interview with IndieWire. The show "explores what it meant to be a woman and how much it meant to be a young woman at that time, but also what it means to be a young woman at any time," she said. "I think a lot of women can relate to that, right now and at every period in history."
But perhaps especially now.