Alice Cooper, Pulp and the James Bond Theme Songs That Never Were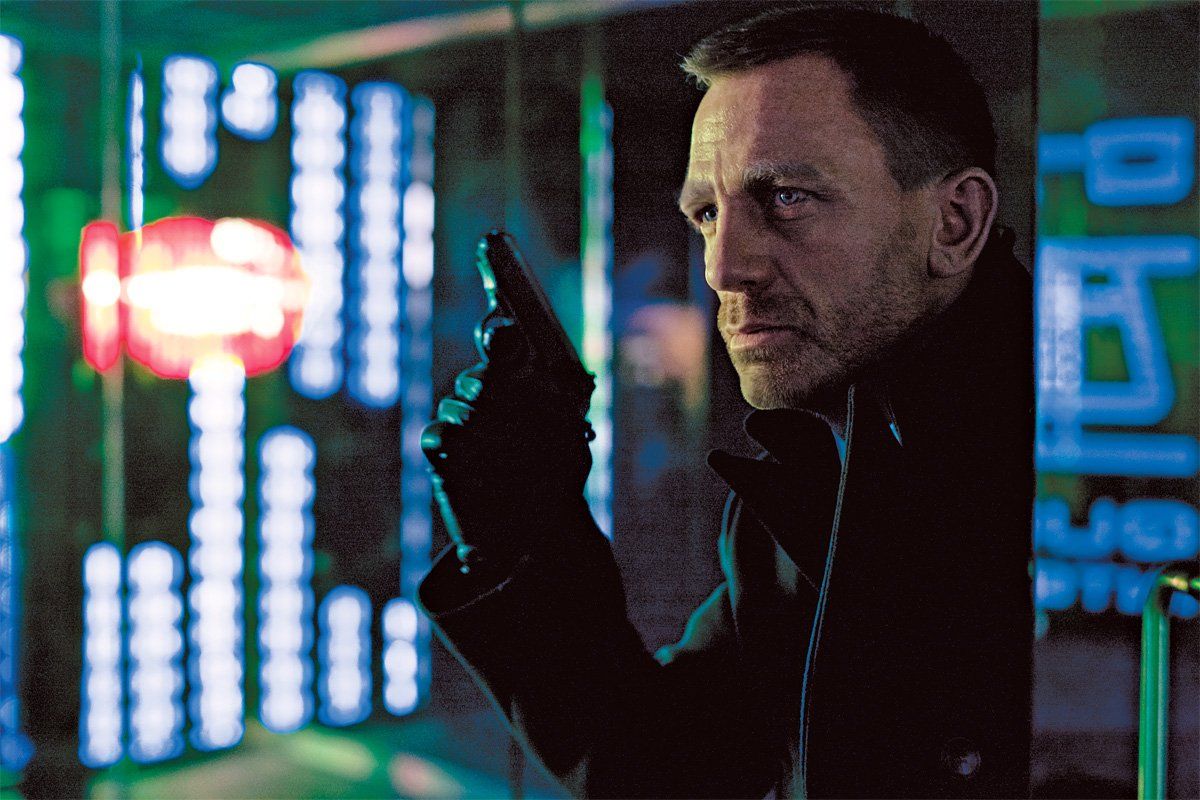 First, let's get this out of the way: In a perfect world, Dame Shirley Bassey would sing the theme song to every James Bond film.
Unfortunately, life is unfair and people have to take turns. (Bassey sang three Bond theme songs, though—for Goldfinger, Diamonds Are Forever and Moonraker.) Earlier this week, British pop singer Sam Smith announced he will be the voice for the theme song for Spectre, the latest Bond film, although the world has to wait until September 25 to hear it.
Despite multiple denials in recent weeks that he'd be singing "Writing's on the Wall," Smith tweeted a photo of a ring with the spider-like Spectre symbol on Monday and confirmed the news the following day, calling it "one of the highlights of my career."
Music is as integral to the Bond legacy as sharp suits, shaken martinis and mind-bending, deadly gadgets. But what about the theme tunes that could have been? Here are some of the songs that, unlike Bond, got rejected.
1. Johnny Cash - Thunderball (1965)
The Man in Black recorded this song in 1965 for Thunderball, which has Sean Connery's Bond investigating a villain who stole two nuclear warheads. While it definitely sounds like a Johnny Cash song, it might have been slightly too Western. Welsh crooner Tom Jones ended up singing the song, which sounds much more quintessentially Bond.
2. Alice Cooper - Man With the Golden Gun (1974)
Shock-rocker Alice Cooper, whose stage shows have included dolls, guillotines and snakes, was another unlikely choice for a Bond theme tune. Cooper's song could have provided a swaggering backdrop to Roger Moore's Bond, sent to find Francesco Scaramanga after MI6 receives an engraved golden bullet, but the filmmakers went with Scottish singer Lulu instead. It's decidedly less cool than Cooper's version.
3. Blondie - For Your Eyes Only (1981)
Following unsuccessful efforts to tap rock and punk musicians for the Bond theme tune, Debbie Harry, lead singer of Blondie, agreed to perform the song. However, she later dropped out after learning Blondie wouldn't be writing it, The Guardian reports. Sheena Easton ended up singing the song for the 12th James Bond movie, in which Moore goes underwater to retrieve missile-controlling equipment before the Russians can get to it.
4. The Pet Shops Boys - The Living Daylights (1987)
The theme song for Timothy Dalton's first Bond movie could have been sung by the Pet Shop Boys, Neil Tennant and Chris Lowe. The pair, best known for dance classics like "West End Girls" and "New York City Boy," recorded an instrumental demo for the track but lost out to British pop group A-ha. According to The Guardian, the demo version later became the Pet Shop Boys song "This Must Be the Place I Waited Years to Leave."
5. Ace of Base - GoldenEye (1995)
Swedish pop group Ace of Base, best known for songs like "The Sign" and "Don't Turn Around," lost out to Tina Turner, who belted out the theme to 1995's GoldenEye. Like other Bond theme rejectees, the band repurposed the song and released it as "Juvenile," the U.K.'s Daily Telegraph reports, although no one really noticed.
5. Pulp - Tomorrow Never Dies (1997)
The producers for the film, Pierce Brosnan's second as Bond, put out a call for theme tune entries from a number of artists. This competition resulted in songs from 1990s staple k.d. lang, Britpop band Saint Etienne and Pulp, who eventually released theirs as "Tomorrow Never Lies." Sheryl Crow's version beat them all, although lang's "Surrender" was used in the end credits.
6. Amy Winehouse - Quantum of Solace (2008)
In 2008, one year after the late British singer won five Grammy Awards for her album Back to Black, a new Bond film was released. Rumors abounded that Winehouse was working with producer Mark Ronson on a possible theme for Quantum of Solace, Daniel Craig's second film as Bond, but the project had to be scrapped due to her poor health.
Former White Stripes singer Jack White and Alicia Keys nabbed the song, which Winehouse told a U.K. tabloid she thought sounded "clean-cut and boring." Unfortunately, there are no recordings of Winehouse's possible song.