Alice Oseman on Adapting 'Heartstopper' and Possible 'Solitaire' Spin-Off
For Alice Oseman adapting her "Heartstopper"comics into a Netflix series proved to be somewhat of a challenge, but a rewarding one she told Newsweek.
The author, whose graphic novel series has sold over 1 million copies, was involved in every aspect of the creative process of Heartstopper's Netflix show, from the script, to the casting, to the actor's costumes, she was there.
"It was challenging, in some ways, easy in others," Oseman told Newsweek. "Like the way I write graphic novels is very similar to a script because it's pictures, so I write the dialogue kind of in the same format as you would write a script.
"So learning how to write a script in that way was quite easy. But the challenge of it was that some things that work for comics just won't work for TV.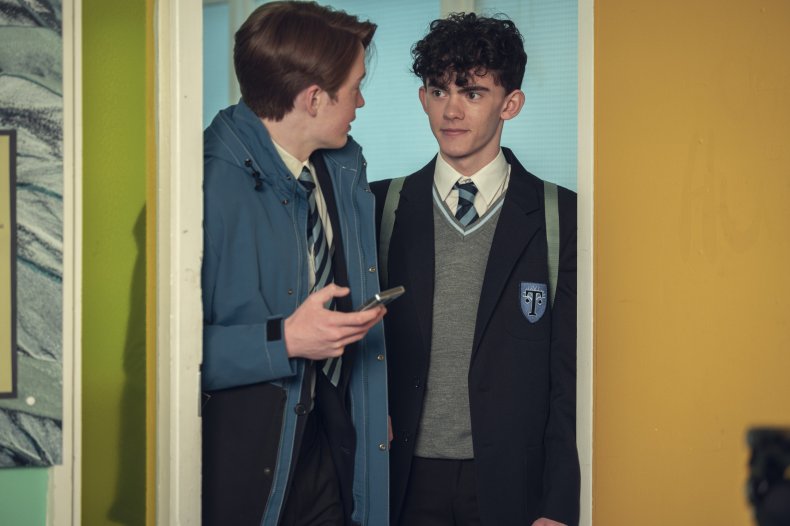 "The main thing being that the comics are quite short, like the story is quite short, so to fill up a whole season of TV we had to expand the story and add in lots of small subplots, and more about other characters that aren't in the comics.
"But that was a lot of the fun of it was getting to, particularly with the side characters, tell a bit more story about them and let the readers get to know a little bit more about these characters that don't get a lot of time in the comics."
On the Importance of Casting Authentically
Heartstopper follows the blossoming romance between teens Nick Nelson (Kit Connor) and Charlie Spring (Joe Locke), but the show also focuses on other characters like Charlie's friends Tao Xu (William Gao) and Elle Argent (Yasmin Finney).
Oseman spoke of the importance she and the creative team put into casting the show, and their desire to cast "authentically" to her characters' age and gender identity.
Elle, for example, is a transgender girl who first became friends with Charlie, Tao and Isaac (Tobie Donovan) at school and then moved to an all-girls secondary school after being bullied by some of her former classmates.
Finney, like Elle, is a transgender woman, and for Oseman it was essential to keep true to her characters by casting in this way: "I think casting authentically was really important to us because it just gives the show so much realism, you know, whether that's finding a trans actor to play Elle or finding actors who are around the right age.
"I think that it makes the show feel, I've already said it, but more real, it makes you believe in the story and believe what these characters are going through so much more than if it was actors who are 28.
"And for me, as well, it's respect to the characters and respect to the readers of the comics as well, so that was really important to me and to everyone else who was involved in the casting process.
"We did a massive, open casting search for the main cast and somehow they just appeared, we found them, and I'm really, really glad that we took the risk and searched really hard to find these people rather than just kind of going with the first people who came along. Yeah, I feel very lucky that we found everyone."
The Possibility of a 'Solitaire' Spin-Off
Another character that fans of the original comics are no doubt looking forward to seeing is Tori Spring, Charlie's older sister who is the protagonist of her own novel "Solitaire."
"Solitaire" is set partway through the events in the fourth volume of "Heartstopper" and follows Tori as she navigates family struggles and mental health issues, meanwhile investigating a group of prankers the book is named after.
The book was Oseman's debut novel and was published while she was still a teen herself, and given its close link to Heartstopper fans may well be wondering if the story will be adapted in its own right.
Oseman shared that it was entirely possible for it to be made into a spin-off, but it also could be incorporated into the story of future seasons of Heartstopper.
"I don't know, I think both could be options," she explained. "I would have to think about it. I've been so focused on Heartstopper over the past couple of years so it's so hard for me to think about other possible things that could happen.
"But Jenny Walser, who plays Tori is so amazing in the role. She is absolutely perfect, and everyone I've spoken to who's seen it has been like, 'she is so iconic, she's hilarious.' So she could totally carry the story of 'Solitaire', for sure."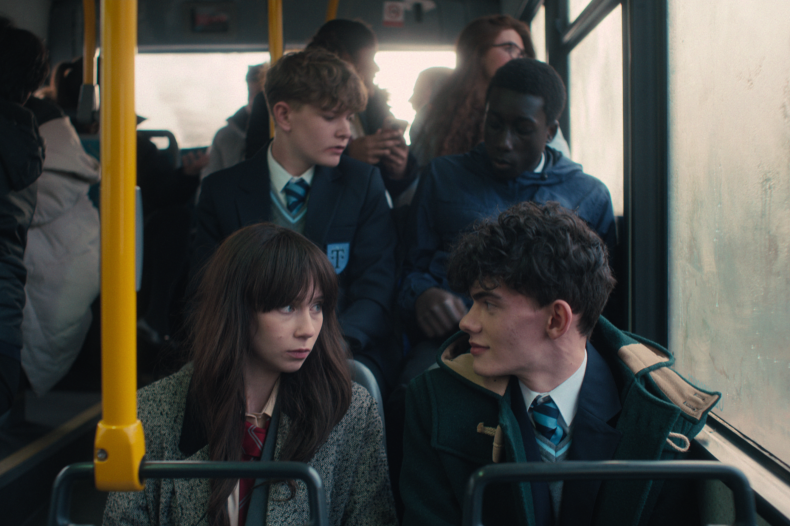 What it Was Like on the 'Heartstopper' Set
Oseman also went on to share what it was like filming Heartstopper as she was on set almost every day of production, lending a helping hand when required and enjoying the work of the show's stellar cast when she wasn't.
Describing the experience of seeing the cast portray her characters as "so surreal," Oseman said: "I think the first time that I saw them in real life was at the very last audition that we did, because all the auditions up until that point were on Zoom.
"So in that final audition we had the main six all come together and do a scene together, and that was the most surreal experience of my life because they're all amazing, and obviously, so accurate to the characters, it really is just like someone has plucked them out of my brain and put them into real life.
"And watching them on set, honestly, I found it quite emotionally overwhelming a lot of the time, and sometimes I would just have to kind of step away because I find it really intense to watch people performing something that I've made up in my head.
"But yeah, they're all amazing, and, again, I feel so grateful that we found them."
Fans of Oseman's comics might notice how closely the show adapts her original work, even going so far as to have scenes shot in the same way she drew them.
Euros Lyn, who directed the show, would often have Oseman's graphic novels on set as a point of reference, and he worked closely with lead actors Locke and Connor to ensure some scenes were frame-to-frame the same.
"He would have the comic open on his iPad, and he would show it to the actors and they would all look at it together and then figure out how the scene would look," Oseman said. "And obviously he couldn't do that for all of the scenes but for the scenes that are really close to the comics I think you can really see that in the show.
"For example, one of my favourites is the first kiss scene and that is so accurate to the comics right down to the gestures and the expressions. I remember Euros sitting with Kit and Joe on the floor just reading the comics together, it was really adorable."
Oseman was on hand to help in all aspects of production if the crew had "questions about the characters, or about what the readers would think" and the director would sometimes defer to her for advice.
"If Euros was unsure about how a scene needed to go, or unsure about a performance, he would come and talk to me and see what I thought," Oseman shared. "So that was really cool, getting to kind of have my voice there and be a little bit a part of it."
Heartstopper is out on Netflix now.