Alice Sebold Memoir 'Lucky' Flooded with Negative Reviews After Anthony Broadwater Exoneration
The memoir at the center of a wrongful rape conviction and subsequent exoneration of an innocent man is being flooded with negative reviews on Amazon.
In Lucky, the 1999 memoir by acclaimed author Alice Sebold, she details her rape when she was a student at Syracuse University in 1981.
Last week, Anthony Broadwater was exonerated for the crime having served 16 years in prison.
Lucky was in the process of being made into a film when executive producer Tim Mucciante became suspicious about discrepancies between the book and the script.
"I started poking around and trying to figure out what really happened here," Mucciante told the Associated Press last week.
After dropping out of the project, he hired a private investigator which led to William Fitzpatrick, the Onondaga County district attorney taking a personal interest in the case.
In the book, Sebold, who is white, told how she was raped by an unidentified Black man, and then later coming across a man in the street that she was sure was her attacker.
Broadwater was eventually arrested after Sebold went to the police, though she failed to identify him in a police lineup.
"I knew his face had been the face over me in the tunnel. Knew I had kissed those lips, stared into those eyes," Sebold wrote in the book.
The book has been hit with multiple one-star reviews on Amazon as angry users flood the page with protestations that it is still available despite Broadwater's exoneration.
"This book needs to be taken down. This man was exonerated! He served 16 years for rape and he was innocent. The author put an innocent man in jail," reads one review.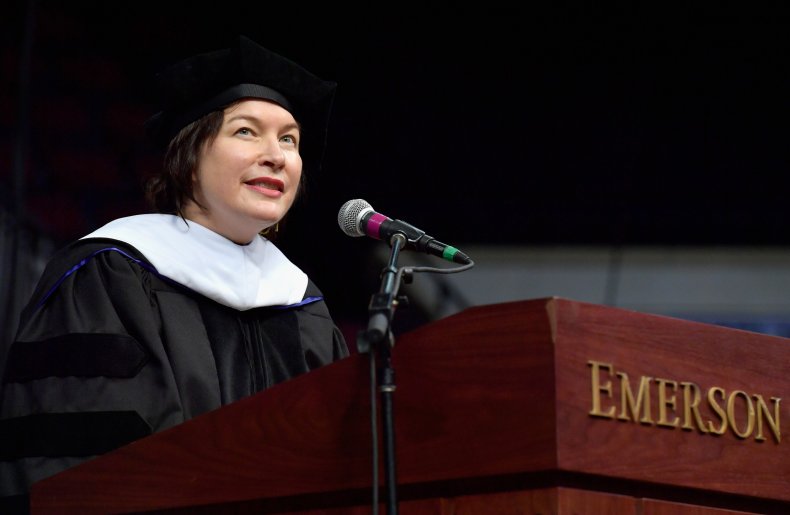 Another person wrote: "This is not a good book and I don't recommend it and The author wrongfully accused someone of a horrible crime and ruined his life. He spent 16 years in prison for a crime he didn't commit because of this person."
Another review read: "This book is based on a false identification that ruined the life of an innocent man. If the identification was false, who knows what other aspects of this tale are false also."
It is not clear if Amazon intends to continue selling the book. At present, "Lucky" is still available to purchase on the site in Kindle, hardback and softcover versions.
Newsweek has contacted Amazon for comment.
The process of Broadwater's exoneration began in 2019 after the author signed a deal to turn Lucky into a movie.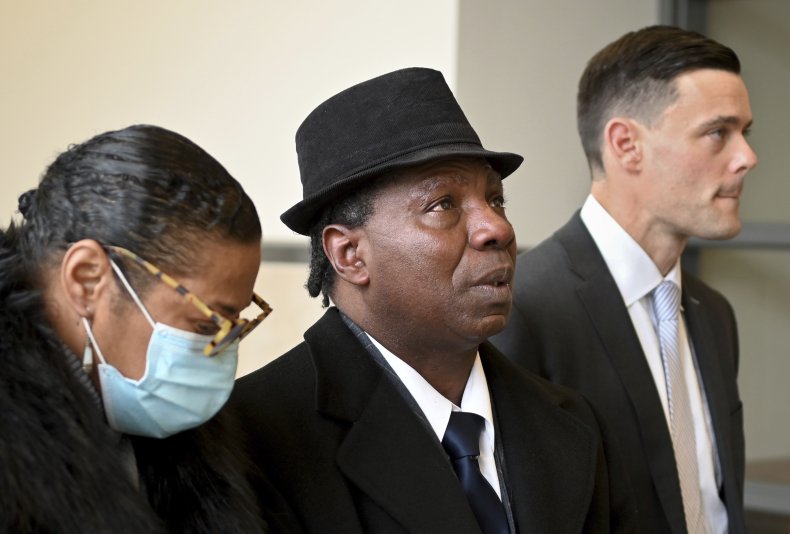 The exoneration has sent shockwaves throughout the literary world and beyond as the heartbreaking miscarriage of justice is brought to light.
The future of the movie adaptation of Lucky now hangs in the balance as its main star has dropped out amid the overturning of Broadwater's conviction.
Victoria Pedretti, who is known for playing Love Quinn in Netflix's hit series, You, has reportedly dropped out of the production, according to Variety.
A spokesperson for Scribner, Sebold's publisher, told The Guardian that "Neither Alice Sebold nor Scribner has any comment. Scribner has no plans to update the text of Lucky at this time."
Newsweek has contacted representatives for Sebold for comment.