The parents of American actress and recording artist Alicia Witt were discovered dead inside their Massachusetts home Monday night, but Worcester police said that the deaths are not currently considered suspicious. Witt said that she had not heard from Robert Witt, 87, or Diane Witt, 75, for several days and asked one of her family members to do a wellness check on them.
"I reached out to a cousin who lives close to my parents to check on them. Sadly, the outcome was unimaginable," Witt wrote in a statement. "I ask for some privacy at this time to grieve and to wrap my head around this turn of events, and this surreal loss."
While police don't consider the deaths suspicious, what caused them still remains a mystery.
"I can confirm that police were dispatched to the residence and discovered a male and a female deceased. There were no signs of foul play. It is under investigation," Worcester police spokesperson Lieutenant Sean Murtha said.
Police said that there had been some reports about the couple having issues with their furnace and using a space heater instead. But when firefighters were called to check on the air quality of the Witt's home, they found no issues, the Telegram & Gazette reported.
"There were no signs of carbon monoxide," Worcester Fire Deputy Chief Adam Roche said.
Police also noted that any other potential causes of death were not immediately apparent.
"There was no trauma," Murtha said.
One of the deceased couple's neighbors said that she rarely saw them leave their home. The neighbor believes that they had been sick for a period of time, the Gazette reported.
Many members of the neighborhood had offered to help the couple when their home started to enter a state of disrepair, but the couple declined politely, according to the neighbor. She said that one neighbor helped them out for a few years by mowing their lawn and clearing away snow.
Robert Witt had worked as a science teacher, while Diane Witt home-schooled Alicia Witt and her brother, Ian Witt, according to the Gazette.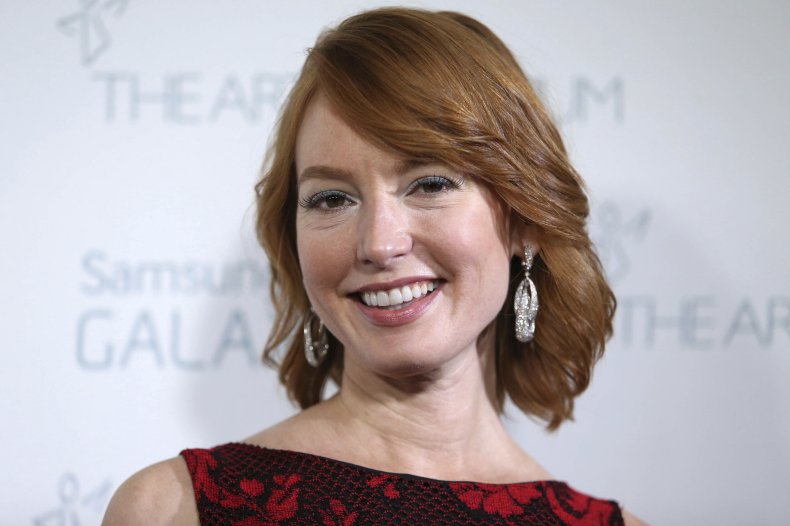 Autopsies are scheduled for the couple.
Witt made her acting debut at age 7 in 1984's "Dune" and has also appeared in "Orange Is the New Black," "Twin Peaks" and "The Walking Dead."
She is also a classically trained pianist and recording artist whose latest album "The Conduit" was released in the fall.
The Associated Press contributed to this report.