Alien Metal Was Routinely Used to Create Ancient Weapons Like Tutankhamun's Dagger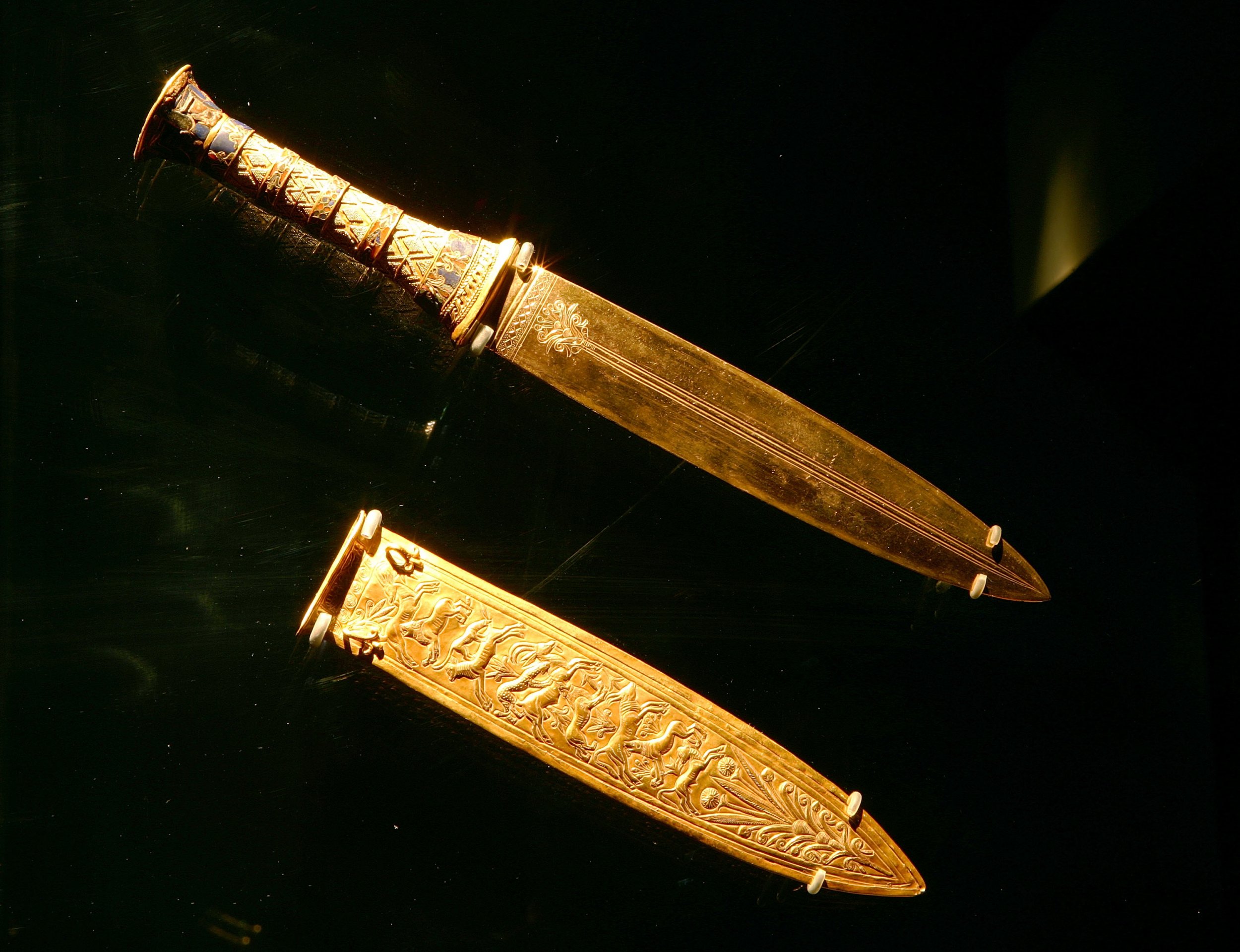 Metals that are literally out of this world were routinely used by craftsmen spanning ancient Egypt and Bronze Age China to make weapons, such as the pharaoh Tutankhamun's dagger, after they were carried to earth by meteorites.
According to research by Albert Jambon, a French archaeo-metallurgist and a professor at the Pierre and Marie Curie University in Paris, metalworkers would hunt for iron from meteorites to create highly prized weapons before they could extract the metal from the earth.
Related: Ancient Egyptian and Biblical Texts Reveal Oldest Known Solar Eclipse—and Secrets of Ramesses the Great's Rule
Live Science reported that in 2016 Jabon carried out X-ray scans on a dagger from Tutankhamun's tomb in Egypt and iron axes and pieces of iron jewelry from the ancient Near East and China to ascertain the metals used to create them. His research indicates that before the very first kilns for smelting iron ore emerged around 3,200 years ago, all iron was crafted from meteorites.
Most of the meteorites that collide into the earth are formed from metal-heavy cores that contain high levels of nickel or cobalt. Jabon's research, for instance, showed Tutankhamun's dagger was made with iron containing nearly 11 percent nickel and traces of cobalt.
The dagger, a bracelet and a headrest also recovered by archaeologist Howard Carter from the pharaoh's tomb were found to have been fashioned from two different metals, showing that an active search would have taken place for the material during the bronze age.
Jambon has said he hopes to scan further ancient iron using XRF spectrometry particularly artefacts from modern-day Iraq and Syria. The use of the portable X-ray device has greatly aided his research though it has not allowed him to test metals from those two conflict zones.
The oldest-known furnace for smelting iron ore,is located at Tell Hammeh in Jordan, which neighbors the two countries and dates to 930 B.C.
Jabon hopes to pinpoint, with his scanning technology, the earliest iron artefacts that originated on earth. "The very first irons will be recognized from their chemical composition, which markedly differs from meteoritic iron," Jambon said. "Such analyses should be done for all irons between 1300 [B.C.] and 1000 B.C."
During the Bronze Age iron, because it could not be smelted, was valued at ten times the price of gold. However, as the Iron Age advanced, the price dropped rapidly allowing for a series of important technological discoveries using the harder metal.