'The Alienist' Star Daniel Brühl Says There's a Bit of Evil in Everyone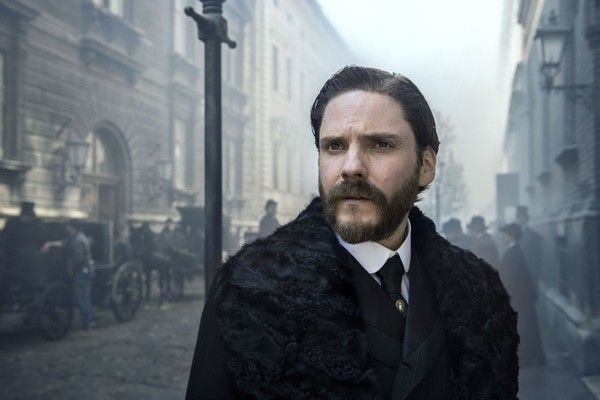 The Alienist, TNT's lavish new crime drama, is not the story of a quiet community rocked by a shocking murder. Instead, it follows a horrific predator, a pedophile serial killer, who thrives in the teeming, crime-ridden underbelly of 1896 New York—a place where cruelty is the rule rather than the exception, and where the good guys need to get their hands dirty in order to apprehend the criminals.
The murders are brutal: The killer rapes his victims before removing their eyeballs and cutting slices of flesh from their bodies. He's also smart, targeting outcasts that the rich and powerful would prefer simply disappear—that is, until a killer gains a public, marketable persona of his own (like Jeffrey Dahmer, who dismembered and ate young, gay men of color for years, until one of his would-be victims escaped). Indeed, to the cops, the killer's victims—underage boys who sell their bodies to men for food—don't matter at all.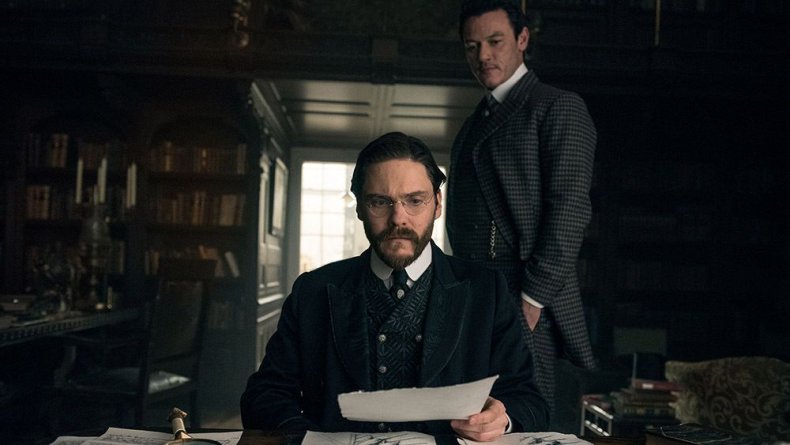 The Alienist's heroes—who continue to pursue the killer after the police tell them to stop—are a group of well-intentioned social pariahs: An alcoholic journalist, John Moore (played by Luke Evans); New York City's first female detective, Sara Howard (Dakota Fanning); and a proto-psychologist, Dr. Laszlo Kreizler (Daniel Brühl). "Kreizler is liberal and open-minded and that mindset, back then, was shocking to people," Brühl told Newsweek.
In the pilot, for example, the progressive Dr. Kreizler can find only two forensic scientists who will examine the remains of a murdered sex worker. The scientists note to Kreizler that the police department will be relieved to have them out of the precinct, "because we're Jews."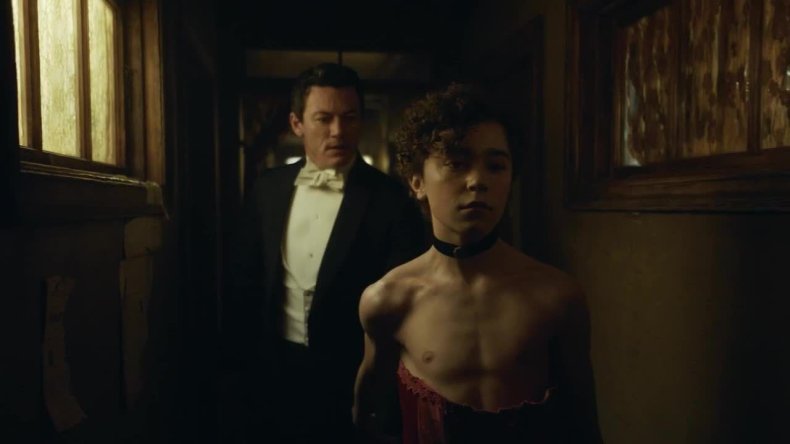 Brühl, a German-Spanish actor, is often cast as the villain in American films. He played a baby-faced Nazi in Inglorious Basterds, an obsessive Formula One driver in Rush, and one of several new villains in Marvel's Captain America: Civil War. It was a nice switch for the actor. "In Germany, I was often typecast to play the good guy because I have a friendly baby face. I was bored by it."
It was American directors like Quentin Tarantino and Ron Howard who saw the potential for darkness, something his wife and mother always knew he had, the actor says with a laugh.
Dr. Kreizer is the hero of The Alienist, but also, well, slightly creepy. Empathizing with a character is not essential for Brühl, but he found his character easy to relate to. Like the doctor, he believes the line separating good people from evil is more porous than many would like to admit, and that "there's the potential for evil within us all."
The actor has a longstanding fascination with darkness. "When I was a teenager, I was into Edgar Allen Poe, stories about Jack the Ripper, horror movies like The Shining," said Brühl. One of his favorite books was The Alienist, a massive best-seller in 1994; Brühl remembers reading it in bed, by flashlight, when he was 12.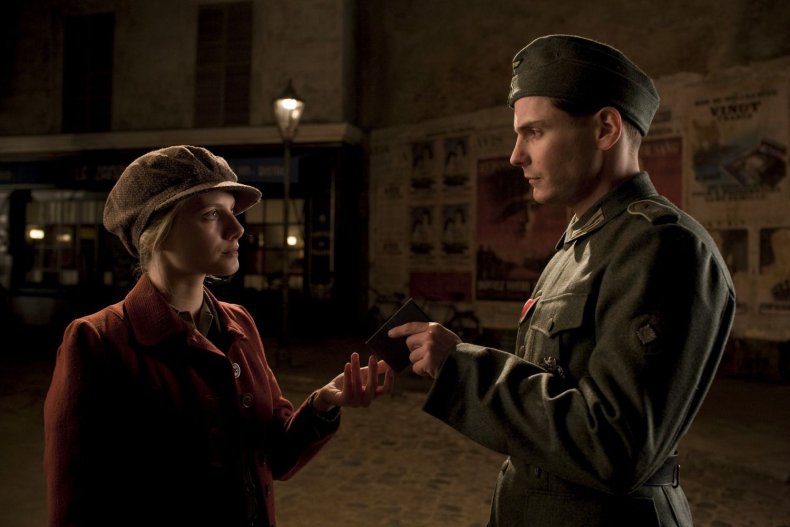 His worldview has always been left of center, and he looks for parts that disturb or challenge viewers. "When I was preparing for my first film,The White Sound [2001], in which I played a young man with schizophrenia, I spent a lot of time speaking with a young man who had the disorder," said Brühl. "He introduced me to this idea of craziness—that he often felt he was the only sane person in the world."
The nature of sanity continues to obsess him. "I look out the window in a busy city like Berlin, and I sometimes get this strange sense of ...I don't know, all these people rushing around and going about their lives—the state of politics now, it makes you ask yourself, ' This is sane? This is the way life is supposed to be?'"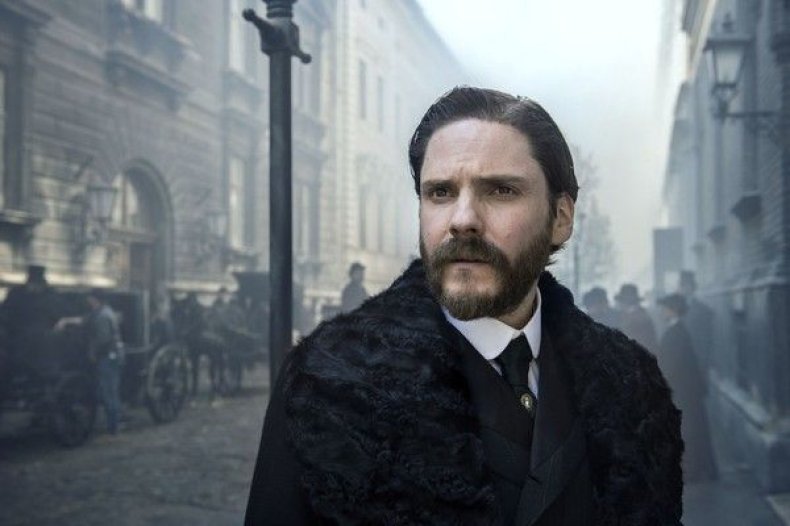 "Sometimes," he adds, "'crazy' people are simply following a train of thought past the point where an average person would stop. What's 'crazy' and what's 'normal'? What's 'evil' and what's 'human'?" I've always found those questions interesting."
As Kreizler and his team chase their serial killer, they run up against disturbing realities. The "boy brothels," for example, are a breeding ground for the serial killer's victims, but also safe houses for queer kids driven from their homes.The show presents the impoverished Lower East Side of New York as a place of desperation, but also a place filled with a compassion absent from the haunts of the rich elite.
Brühl believes the vast class and economic divides of old New York will seem uncomfortably familiar to Alienist viewers. In fact, he said, the show posits that most social problems haven't changed at all. "It's a history lesson, sure," he conceded, "but in many ways, people aren't better off than they were in the late 1800s."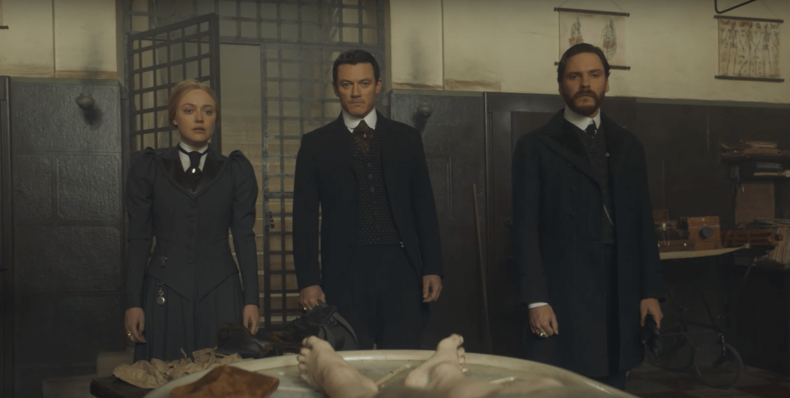 He described Fanning's character, a young woman who works in the police precinct, as constantly in danger. She can't guarantee that her fellow cops, all male, won't threaten or attack her. "Back then, and right up until now, women have had to face this macho, dangerous male mentality just to do their jobs," said Bruhl. "The brightest and toughest young women still have to fight their way through every day. When I read the news, it's story after story of unacceptable weakness in the many men who victimize women. It's disturbing to see the same thing happening in 2018 explored in a show set in 1896. Frankly, it's repulsive."
The Alienist airs Mondays at 9 EST on TNT.