GOP House Candidate Who Was 'Abducted by Aliens' Endorsed by Miami Herald for Her Working-class Agenda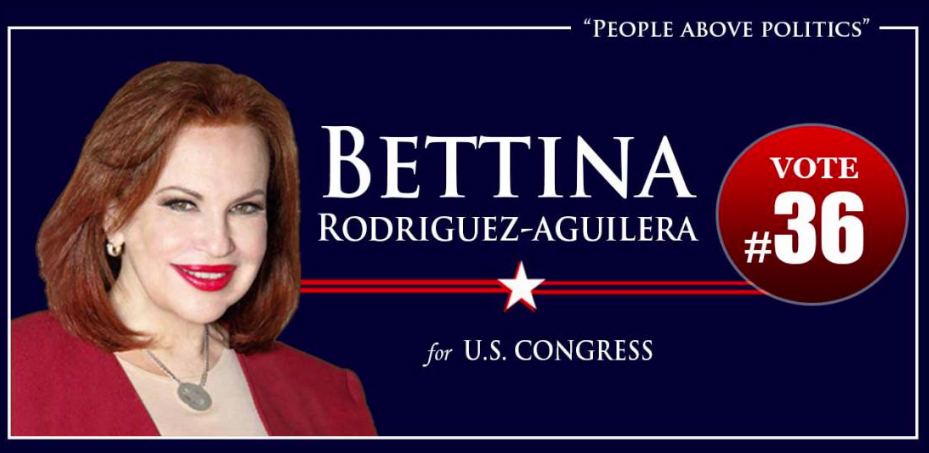 The Miami Herald newspaper endorsed a Republican House candidate for her "working class agenda," but who also believes she was abducted by aliens.
The Herald's editorial board "was most impressed" by former Doral councilwoman Bettina Rodriguez Aguilera in her Congressional District 27 race to take over the seat of longtime incumbent GOP member, Ileana Ros-Lehtinen, who is not seeking re-election this year. While the newspaper acknowledged she is an "unusual candidate" for endorsement, both she and the editors agreed her abduction is a "non-issue" in the upcoming election.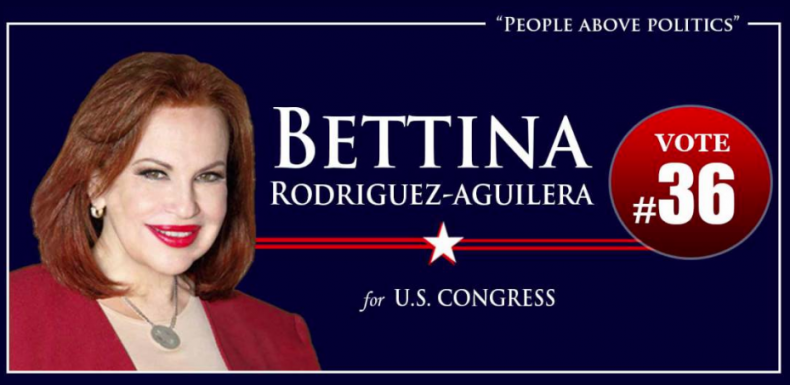 In 2017, business consultant Rodriguez Aguilera told several Spanish-language news outlets and the Herald she was taken aboard an alien spaceship when she was seven years old. She described the aliens as three blond, big-bodied extraterrestrial beings who have communicated telepathically with her on several occasions in her life. The now 60-year-old GOP candidate recounted "going up" into the spaceship and said some of the alien beings reminded her of Rio de Janeiro's mountaintop Christ the Redeemer statue, in which Jesus poses with his outstretched arms.
Among the tidbits of information she gleaned from her alien abduction, Rodriguez Aguilera learned that Africa is the world's "energy center" and the Coral Castle tourist attraction in South Miami-Dade is actually an ancient Egyptian pyramid.
But the newspaper's editorial board is unconcerned with the alien allegations and has instead focused on the GOP candidate's other accomplishments, including spending time in other countries training women to run for public office. They touted her career start as a social worker before becoming an ombudsman in the county manager's office. She ultimately turned her government experience into a succesful private business practice. The newspaper said Rodriguez Aguilera has a "Working Class Agenda" to reduce student loan payments, reforming the Fair Credit Act and reducing homelessness.
Two of the predicted Republican primary front-runners in the election, Spanish-language TV star Maria Elvira Salazar and former Miami-Dade Commissioner Bruno Barreiro, both declined to participate in any interviews with the newspaper, listed in the Top 40 of largest U.S. reader circulations.
The Miami Herald conceded Rodriguez Aguilera was commission chairman when the "most despised deal ever" was made over the Miami Marlins Stadium. Finally, the paper endorsed her "boots-on-the-ground ideas and experience" to defeat her Republican opponents in the August 28 Republican primary.