Pentagon Searched For Aliens and UFOs at Harry Reid's Request: Report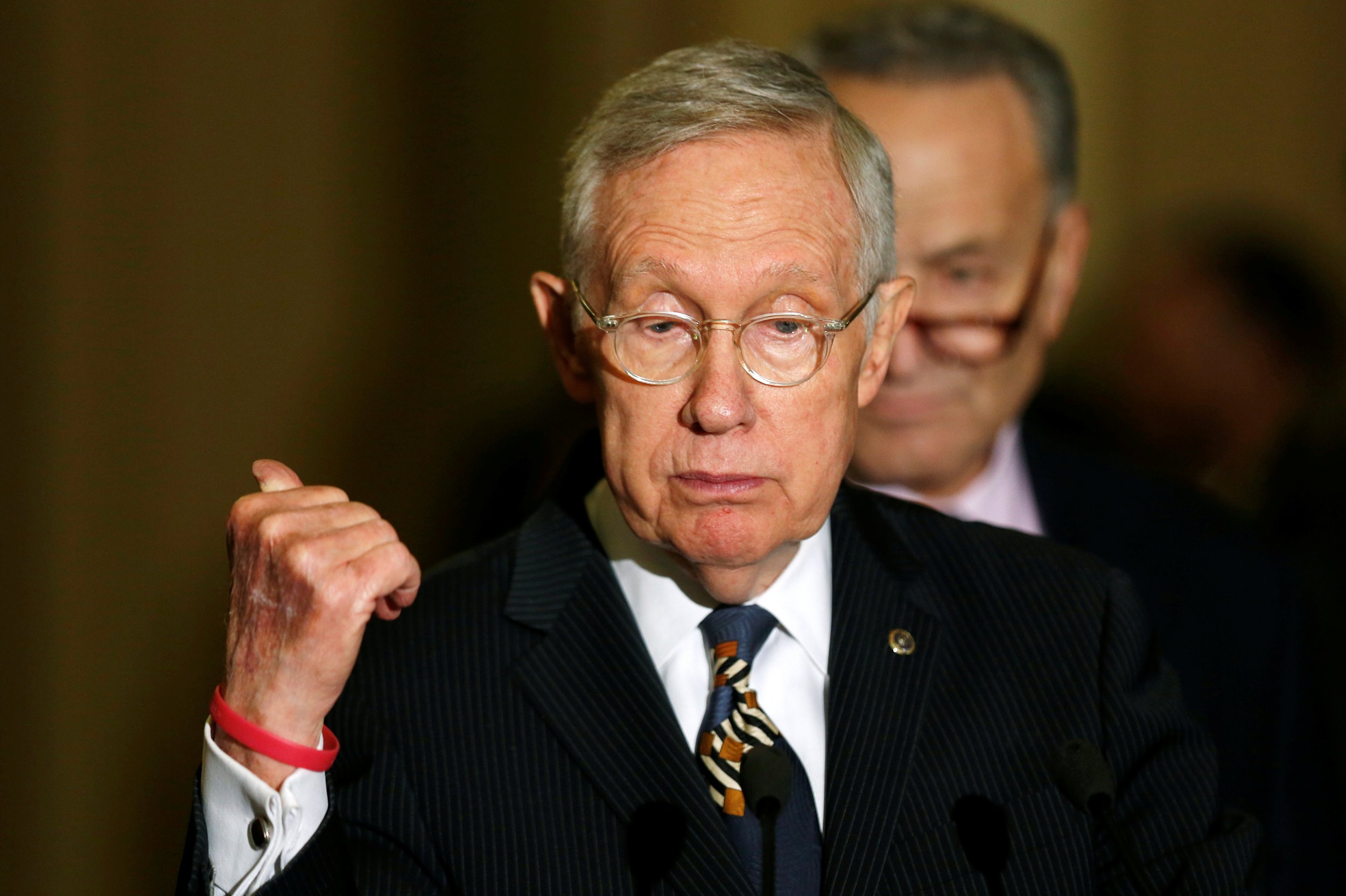 The Pentagon has audio and video of two very confused pilots staring down an unidentified flying object that rotated and maintained a "glowing aura," as part of a secret program that investigated the existence of UFOs and aliens for five years at the behest of a former major Democratic leader.
Between 2007 and 2012, the Defense Department ran the Advanced Aerospace Threat Identification Program at the cost of about $22 million with the backing of former U.S. Senator Harry Reid of Nevada, The New York Times reported Saturday.
The since-retired Reid stated he was proud of the program, despite the fact many around the world view the search for aliens and UFOs to be the product of overly stimulated imaginations and conspiracy theorists.
"I'm not embarrassed or ashamed or sorry I got this thing going," Reid told The Times. "I think it's one of the good things I did in my congressional service. I've done something that no one has done before."
The Defense Department claimed the program ended five years ago and so did its funding. However, it still exists and probes "episodes" reported by current service members, according to The Times. Parts of the program also remain classified.
The funding mostly went to Bigelow Aerospace, a Las Vegas-based company run by billionaire Robert Bigelow, a long-time friend of Reid's.
Among the program's reported discoveries and investigations of "encounters" was a 2004 incident off the coast of San Diego. Two Navy F/A-18F fighter jets chasing down a "whitish oval object" the size of a commercial airplane.
Another incident involved a Navy F/A-18 Super Hornet following some kind of aircraft that emitted a "glowing aura traveling at high speed and rotating as it moves." In audio and video of the incident, the pilots said, "There's a whole fleet of them."
Though, the date and location of the incident remains unknown.
Bigelow believes the U.S., unlike rivals like China and Russia, are missing out on opportunities due to potential "stigma" involved with funding alien and UFO research.
"Internationally, we are the most backward country in the world on this issue," Bigelow told The Times. "Our scientists are scared of being ostracized, and our media is scared of the stigma. China and Russia are much more open and work on this with huge organizations within their countries. Smaller countries like Belgium, France, England and South American countries like Chile are more open, too. They are proactive and willing to discuss this topic, rather than being held back by a juvenile taboo."
If any such stigma exists, Bigelow does not care. He explained to 60 Minutes in May that he thoroughly believes alien life exists.