Coachella 2018 Performers: New Artist Alina Baraz Wants to See Beyoncé and SZA, Too
When it comes to tapping into a listener's emotions, Alina Baraz has mastered the art. Although the young singer has yet to release her debut album, she's already pulled at the heartstrings of millions with her first project, 2015's Urban Flora, and her latest project, The Color of You, released Friday. She'll have fans falling even deeper into their feelings when she performs Saturday at the 2018 Coachella Valley Music & Arts Festival.
To her more than 3 million monthly Spotify listeners, Baraz's sultry and syrupy sweet voice has become somewhat synonymous with the inescapable feelings of love and heartache that seem to plague most people. It's like when you want to stop crying because you're so in love, but you can't stop crying because you're so in love, so you listen to Baraz and let her honey-lyrics stick to the holes in your heart, while her dreamy production covers up the wounds.
In a recent interview with Newsweek, the Cleveland native, who was born to Russian parents, dished on her upcoming Coachella set and revealed how she let her fans' experiences lead her to develop her latest project and forthcoming debut album.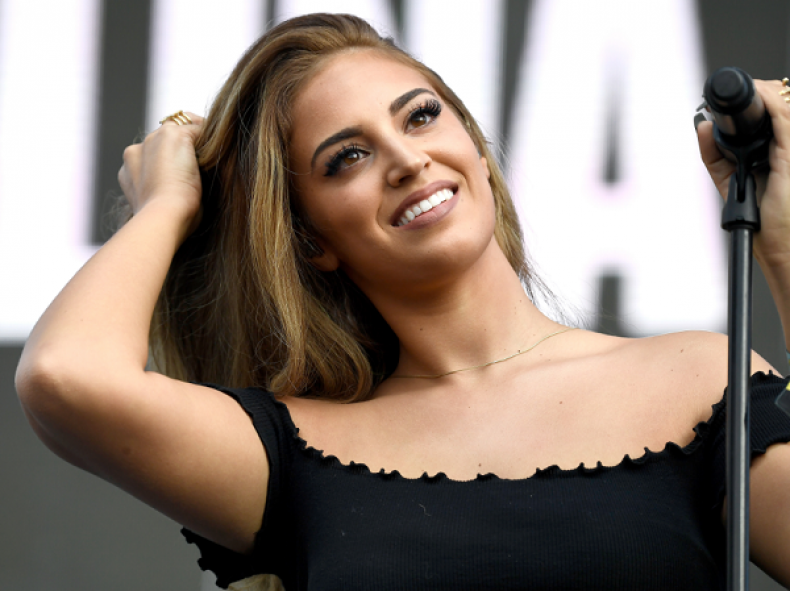 The Color of You EP is a separate project from your upcoming album, right?
Yeah. I look at it like a prelude. It's kind of like an introduction to what's next. So it's kind of like an in-between, after Urban Flora and before the album.
How has your music changed since your first EP released in 2015?
Comparing the two projects, lyrically I think I've delved into sharing more of my subconscious thoughts on my latest project than I did on the first one. I was super reflective on one specific relationship in my life [on Urban Flora], and then this one I was just like whatever I felt that day I wrote about and took it to the studio. So it's like you're getting an exact timeline of my life and growth, which makes it so special to me because I know that for the album I wanted to focus more on being more reflective overall. So that's what's really cool about this next project. I think I'm just growing as an artist, getting out of my comfort zone and getting in the studio, which is something that's still very new, something I'm still trying to get comfortable with.
You said you've been working on getting out of your comfort zone, but Urban Flora seemed like an intimate view into your relationships and vulnerabilities.
I hadn't written anything before that first project, and that was also like a super vulnerable place for me. At first, sharing things with people was very scary for me. It sounds crazy now, but it almost seemed like a burden to put sad things I was feeling out into the world. But then I realized clearly everyone goes through heartbreak. When I first started doing meet-and-greets is when it hit me—people connect to my music. I kind of started writing differently after I heard things they were going through, and I think that helped me open up even more on my next project.
How did it make you feel to know that there were so many different types of people who were connecting to your music in such an emotional way?
I think that's the reason why music is the most powerful thing that we have. It connects everyone and can bring people together. I think that's one of the most beautiful things about music.
You're going to have thousands of people connecting and sharing in their emotions at a huge venue, Coachella. Are you nervous?
I'm excited. I've always looked at Coachella as this very alluring thing. I never wanted to go until I could be on stage, so I've waited for this moment. It doesn't make me nervous in any way. It's like a milestone moment in my life.
What can fans expect to see during your set?
It's a crazy set. I'm performing some new music and it has new energy. It's a different energy. And there's some really beautiful dancing playing on the screen. I think overall esthetically it looks like [The Color of You] cover art.
How would you describe your sound?
I never really try to define it. I'm never really content with my own answer. But it's exactly how I feel, and I think that it's meant to capture a listener's mood. I more so want to come into the listener's world with my music as opposed to them coming into mine. And I want my music to shape-shift into however you want it to feel while you're listening, whatever you want it to be.
Who are your musical inspirations?
My parents are both classically trained. So I grew up on classical music. They would play the piano in the house. I wasn't introduced to American popular music until grade school. And I think probably the most important music I found was when I was entering middle school, high school era, when I tapped into '90s R&B. Then I discovered [British singer] Corrine Bailey Rae and realized you can have a tone in your voice, as far as like projection and how much you can belt out, and I realized maybe I could sing. And also Amy Winehouse, she really influenced the type of music I wanted to make.
Why is a festival like Coachella an important venue for you to play in?
Festivals allow new listeners to come to know your music. And I think it allows artists and listeners to connect with people they don't know. But it's the outdoor setting that's my favorite part, when the sun is setting and the music is playing. And then you get to see all the other artists on the same night.
Is there anyone, in particular, that you're excited to see?
I'm excited to see SZA. I want to see Beyoncé. Those are the top two I'm most excited for.