All 3 'Lightyear' Post-Credit Scenes Explained
Lightyear is Pixar's newest film, and not one to be outdone by Marvel the studio has created not one, not two, but three post-credit scenes for the film.
The animated action film follows astronaut Buzz Lightyear (Chris Evans) as he goes on a mission to find a way back home after he and his crew are marooned on an alien planet 4.2 million light-years away from Earth.
Here is everything you need to know about the three post-credit scenes that are shown after the main story has finished.
All 3 Lightyear Post-Credit Scenes Explained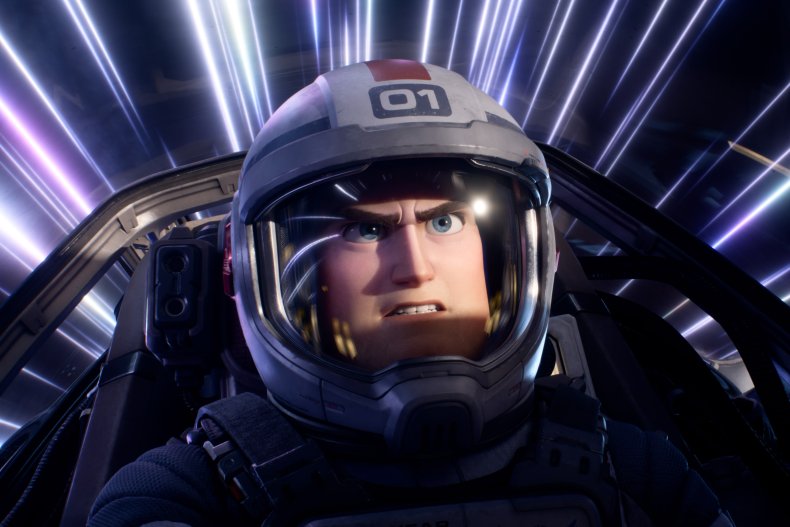 The first two post-credit scenes for Lightyear likely won't be missed by fans as one is shown mid-credits and the other is shown after the credits have rolled, but it's the third post-credit scene that may have slipped under the radar.
The third post-credit scene is not shown until after the studio logos for Disney and Pixar have finished, hence why it might be easy to miss.
Commander Burnside (Isiah Whitlock Jr.) is the focus of the first post-credit scene as he is shown enjoying a hot drink in his office, and the shield wall surrounding the humans' base camp can be seen from the window.
As the character enjoys his drink a large bug-like creature flies towards the shield where it is zapped like a mosquito, before Commander Burnside chuckles to himself and comments on their laser shield.
The second post-credit scene is a call-back to an earlier part of the film when robot ERIC / DERIC was explaining how Buzz, Izzy Hawthorne (Keke Palmer), Mo Morrison (Taika Waititi) and Darby Steel (Dale Soules) can get to a storage facility where Buzz's Space Rangers suit was kept.
ERIC / DERIC speaks in a meandering way, confusing directions and regularly changing his mind before suggesting a new route, and the post-credit scene sees him finally finish telling the group the best way to go to the facility, only to turn around and realize they had gone.
The joke, of course, is that it has taken the course of half the movie for ERIC / DERIC to make up his mind about which way the group should go.
While the first two post-credit scenes are intended to be light-hearted jokes, the third actually has an impact on the future of the franchise.
In it, Zurg is seen floating amongst debris in space after his fight against Buzz and the team. The villain was presumed to be dead, however the character's robot eyes then turn red.
This suggests that Zurg survived the events of the film's final act and he could possibly return to fight Buzz in a future sequel, if the animation does well enough at the box office to warrant one.
Lightyear is out in theaters now.