All 90 Best Picture Oscar Winners, Ranked: Part 2—60 to 31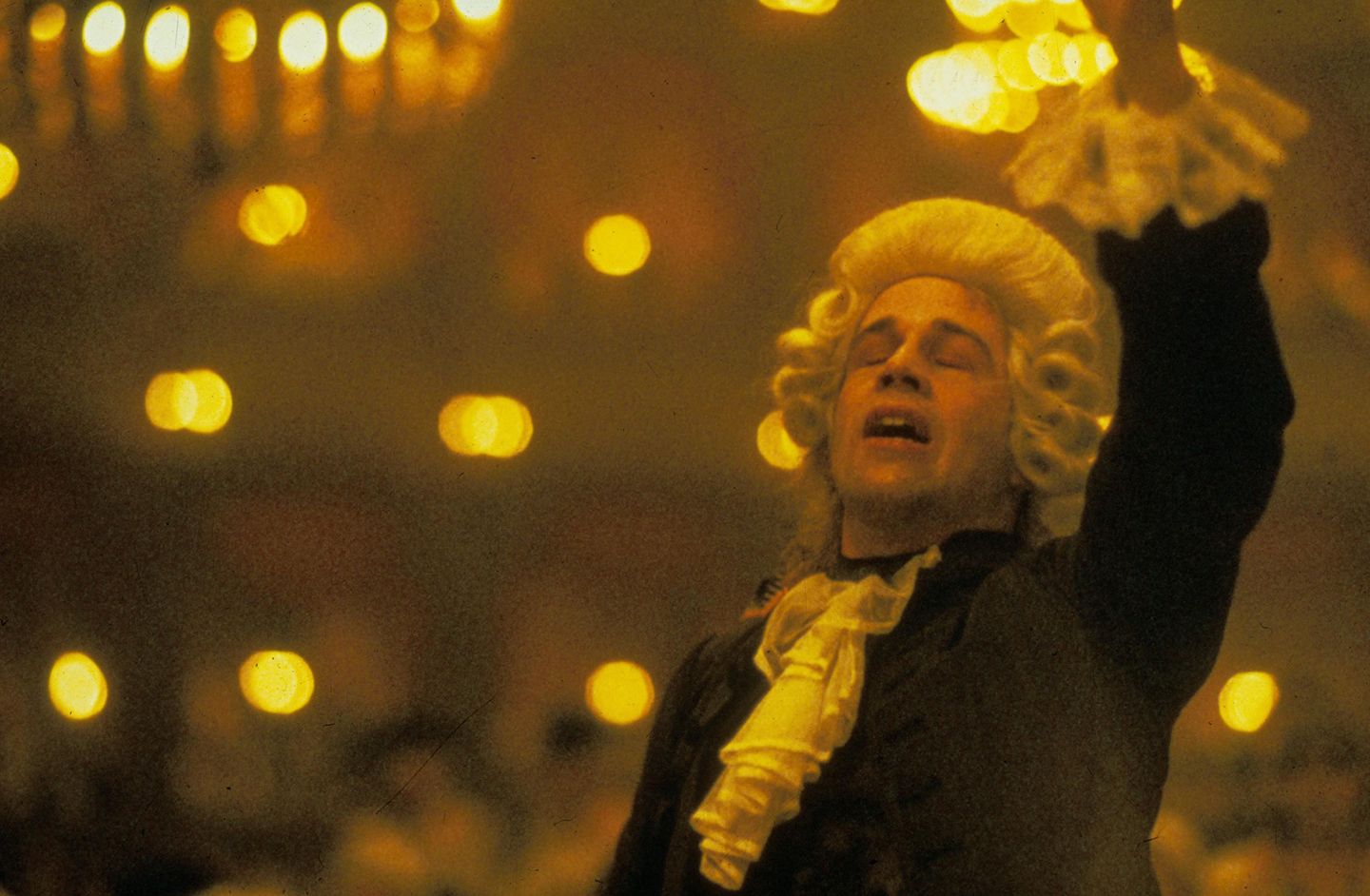 The Academy Awards turn 90 this year, and in anticipation Newsweek has ranked all 90 movies that have won the best picture Oscar since it debuted in 1929. (Yes there are 90—two films received the honor in the first awards ceremony.) A lot of respectful debate occurred, and compromises were made.
But at a certain point, we have to concede that comparisons become apples and oranges. How, for example, do you weigh the spectacle of Ben-Hur against a tough little war film like The Hurt Locker? So we created criteria for our decisions: Was there ambition? Did the film change the way movies were made? Is every part of it (casting, acting, cinematography, script, design, etc.) of high quality? Does it feel dated? Did it beat better films?
The rankings below are highly subjective (you can read the rest of the list here). And even if you disagree—you will—enjoy this dip into Hollywood history.
60. Ordinary People (1980)
If best director Robert Redford's quietly chilling story of the dissolution of an American family had been released a year later, it could have won best picture and no one would have objected to this win. But defeating Martin Scorsese's Raging Bull strips it of any sense. Also senseless: Mary Tyler Moore—playing hard-against-type as a bitter, grieving mother—losing best actress to Sissy Spacek. WHAT IT BEAT Raging Bull, Coal Miner's Daughter, Tess, The Elephant Man. SNUBBED The Shining, The Empire Strikes Back, The Big Red One.
59. Braveheart (1995)
Epic-scale filmmaking? Rousing speeches? A martyred protagonist? Checks all around, which makes this sturdy swords-and-kilts biopic of Scottish hero William Wallace (Mel Gibson, star and best director) classic best picture material. WHAT IT BEAT The should-have-won Babe, Apollo 13, Sense & Sensiblity, Il Postino. SNUBBED Three flawless films by emerging American auteurs: Richard Linklater's Before Sunrise, Michael Mann's Heat and David Fincher's Se7en.
58. Birdman or (The Unexpected Virtues of Ignorance) (2014)
Best director Alejandro González Iñárritu's Godardian showbiz satire gives the appearance of great originality without being very original at all. It's sumptuously shot, well acted and ambitious, but in the most clinical way. It's also pretentious (see title) in the most annoying way. WHAT IT BEAT Boyhood (pulsing with life-affirming ambition), The Grand Budapest Hotel, American Sniper, Whiplash, Selma, The Imitation Game, The Theory of Everything.
57. Platoon (1986)
Described by critics at the time as the most harrowing film about Vietnam, it is also, in retrospect— and in typical Oliver Stone style—one of the most heavy-handed. The work of a stellar ensemble, however, remains strong. WHAT IT BEAT Woody Allen's last classic, Hannah and Her Sisters, A Room With a View, Children of a Lesser God, The Mission. SNUBBED Given the academy's historic disrespect for sci-fi, ignoring James Cameron's Aliens is unsurprising, but it's a disgrace—and it easily surpasses Platoon (and most of the other nominees) in influence and longevity.
56. In the Heat of the Night (1967)
Norman Jewison's police procedural pits a black Northern detective (Sidney Poitier) against a bigoted Southern sheriff (best actor Rod Steiger)—a fine film with a social conscience. But the win was a clear compromise between Hollywood's conservative old guard and the libertine longhairs about to crash the backlots. WHAT IT BEAT Mike Nichols's sublime and time-tested comedyThe Graduate, plus Bonnie and Clyde, Guess Who's Coming to Dinner (also starring Poitier) and Doctor Dolittle. FURTHER READING Mark Harris's book Pictures at a Revolution—which follows the 1967 best picture nominees—offers riveting analysis of this flashpoint year for Hollywood.
55. Kramer vs. Kramer (1979)
Ideas about the roles of mothers and fathers were changing, and divorce was a hot topic in film (An Unmarried Woman came out in '78). Without the power of that cultural moment, best director Robert Benson's nuanced Kramer feels less urgent. This doesn't diminish the film's fine performances, including best supporting actress Meryl Streep, though best actor Dustin Hoffman's work is now tainted by her revelations that he bullied her during filming. WHAT IT BEAT Bob Fosse's deliciously dark All That Jazz, Francis Ford Coppola's dementedly brilliant Apocalypse Now, Breaking Away, Norma Rae.
54. Rain Man (1988)
Best director Barry Levinson's buddy road-trip dramedy, featuring Tom Cruise as a slick operator and best actor Dustin Hoffman as his autistic brother, is Oscar pandering at its very worst. But Hoffman kills it, and Cruise shows early signs of the range that directors like Paul Thomas Anderson, Cameron Crowe and Stanley Kubrick would tap into years later. WHAT IT BEAT Mike Nichols's enormously satisfying Working Girl, Stephen Frears's sharp-witted Dangerous Liaisons, Mississippi Burning, The Accidental Tourist. SNUBBED Hayao Miyazaki's masterpiece My Neighbor Totoro, Die Hard.
53. Terms of Endearment (1983)
Best director James L. Brooks (who also won for screenplay) created a tearjerker like no other. Beautifully acted (by best actress Debra Winger and Shirley MacLaine), smartly scripted and unpredictably funny, it is also a precursor to the contentiously loving mother-daughter relationship of Lady Bird. WHAT IT BEAT Tender Mercies, The Big Chill, The Right Stuff, The Dresser. TRIVIA Larry McMurtry, author of the book, also wrote The Last Picture Show—a 1971 best picture nominee—and co-wrote the Oscar-winning screenplay for 2005's Brokeback Mountain.
52. Mrs. Miniver (1942)
Best director William Wyler was second only to John Ford in his mastery of film craftsmanship, but he was tops in pulling performances of unusual emotional depth out of actors—all apparent here, in this stirring but never cloying melodrama. WHAT IT BEAT 49th Parallel, Random Harvest, Kings Row, The Pride of the Yankees, The Magnificent Ambersons, The Pied Piper, The Talk of the Town, Wake Island, Yankee Doodle Dandy. TRIVIA The film had a profound impact on American audiences and is credited for rallying support for our British allies.
51. The Artist (2011)
Consider the balls it took for best director Michel Hazanavicius to make a black-and-white silent movie—a tribute to silent film, no less—in the year 2011. Joyful, elegant and witty—everything a Hollywood crowd-pleaser should be—it was nevertheless a controversial win. Haters gonna hate. WHAT IT BEAT The Tree of Life, The Descendants, Extremely Loud and Incredibly Close, Midnight in Paris, War Horse, The Help, Moneyball, Hugo. TRIVIA Actress Kim Novak was outraged by the use of portions of Bernard Herrmann's Vertigo score (she called it a "rape"), but it was licensed by Hazanavicius and intended as an homage.
50. Slumdog Millionaire (2008)
Best director Danny Boyle's modern-day prince and the pauper tale is not unlike injecting adrenaline into your veins—as giddy as his Trainspotting, but with the gorgeously sordid sensory overload of India, where the film is set. If its joyfulness feels calculated, as one critic complained, it's a satisfying and transportive calculation. WHAT IT BEAT Frost/Nixon, The Curious Case of Benjamin Button, The Reader, Milk. SNUBBED The Dark Knight.
49. Million Dollar Baby (2004)
What starts as a classic rags-to-riches underdog tale of a female boxer (best actress Hilary Swank), best director Clint Eastwood winningly flips into a gut-wrenching tragedy. WHAT IT BEAT Finding Neverland, Sideways, The Aviator, Ray. TRIVIA The first sports film to win best picture since Chariots of Fire (1981), a championship drought of more than 30 years.
48. Grand Hotel (1931–32)
Old glamour meets Ocean's Eleven in Edmund Goulding's dramatic roundelay of A-listers before there were A-listers (Greta Garbo, John Barrymore, Joan Crawford, etc.), each of whom offers an engaging argument for early Hollywood theatrics. WHAT IT BEAT Arrowsmith, Five Star Final, Shanghai Express, The Smiling Lieutenant, Bad Girl, One Hour With You, The Champ. TRIVIA Garbo's infamous "I want to be alone" line originated here.
47. Tom Jones (1963)
Best director Tony Richardson's lusty, kinetic and irreverent satire had a script by political activist playwright John Osborne, and it feels, in some ways, like a precursor to Slumdog Millionaire. The film's cockeyed charms, however, rest largely on the pale shoulders of its star, Albert Finney. WHAT IT BEAT America America, Lilies of the Field, Cleopatra, How the West Was Won.
46. Amadeus (1984)
Best director Milos Foreman's bonkers, rule-breaking biopic of Wolfgang Amadeus Mozart (Tom Hulce)—told from the perspective of his bitterly jealous rival Antonio Salieri (best actor F. Murray Abraham)—is the kind of risk-taking filmmaking more directors should engage in. It's also monumentally excessive. WHAT IT BEAT A Passage to India, A Soldier's Story, The Killing Fields, Places in the Heart. SNUBBED Blood Simple, This Is Spinal Tap, The Terminator.
45. Mutiny on the Bounty (1935)
Lewis Milestone's grim, sumptuously shot black-and-white film includes a singular performance by the great Charles Laughton, who, admittedly, turned Captain Bligh into more of a sadist than he actually was. Artistic license, people. WHAT IT BEAT Seemingly every picture released that year: A Midsummer's Night Dream, Alice Adams, Broadway Melody of 1936, Captain Blood, David Copperfield, Les Misérables, Naughty Marietta, The Informer, Ruggles of Red Gap, Top Hat, The Lives of a Bengal Lancer. TRIVIA Three best actor nominations (Laughton, Clark Gable, Franchot Tone) was the reason the supporting actor category was created the next year.
44. The Lost Weekend (1945)
Best director Billy Wilder's darker work (Sunset Boulevard, Ace in the Hole) is emotionally shattering, but this one, about a drunk (best actor Ray Milland) facing his demons, borders on overwrought. Still, it's a potent advert for the dangers of alcohol and regret. WHAT IT BEAT Shoulda-won Mildred Pierce, Spellbound, The Bells of St. Mary's. SNUBBED David Lean's superbly restrained Brief Encounter. TRIVIA The theremin—soundtrack for innumerable schlocky sci-fi movies—made its big screen debut in The Lost Weekend, via composer Miklós Rózsa (who used it again in Spellbound).
43. All the King's Men (1949)
Graft, corruption, betrayal, philandering, the subversion of idealism for power—what could be more timely than the rise of political bully Willie Stark, played by ripsnorting best actor Broderick Crawford? Powerful and eloquent with film noir stylings, it still makes you squirm. WHAT IT BEAT A Letter to Three Wives, The Heiress, Twelve O'Clock High, Battleground. SNUBBED Carol Reed's The Third Man, the British Film Institute's No. 1 British film. And no question, it was the best film of 1949.
42. Marty (1955)
Best director Delbert Mann's unlikely hit (made for six figures in 16 days) and shocking win was beautifully written by playwright Paddy Chayefsky and heavily influenced by the no-frills realism of early teleplays. Best actor Ernest Borgnine defines perfect casting as a lonely butcher who finds love with a plain schoolteacher (Betsy Blair). WHAT IT BEAT Love Is a Many-Splendored Thing, The Rose Tattoo, Mister Roberts, Picnic. TRIVIA Chayefsky is the only winner of three solo Academy Awards for best screenplay (the others: 1971's The Hospital, 1976's Network).
41. From Here to Eternity (1953)
Best director Fred Zinnemann's adaptation of the James Jones best-seller is set in Hawaii on the eve of Pearl Harbor, offering a before-and-after take on the attack—complacent, frivolous American servicemen get punished by war. Flinty and unsentimental, Eternity contains a revelatory performance from best supporting actor Frank Sinatra. WHAT IT BEAT Shane, Roman Holiday, Julius Caesar, The Robe. SNUBBED Yasujiro Ozu's landmark Tokyo Story. TRIVIA For the first time, winners accepted their awards on television.
40. Wings (1927–28)
At the first Academy Awards ceremony, two best pictures were given: one for general production, the other for unique and artistic production. Wings, director William Wellman's silent World War I bonanza of aviation derring-do, won the former. The film's still-thrilling aerial dogfights and stunt work influenced decades of war films. WHAT IT BEAT 7th Heaven, The Racket. SNUBBED The academy ignored great films from the get-go: Fritz Lang's sci-fi opus Metropolis, Alfred Hitchcock's The Lodger, Josef von Sternberg's proto-noir Underworld.
39. My Fair Lady (1964)
This is the film that beat Stanley Kubrick's Dr. Strangelove, which probably didn't seem like much of an upset at the time. But in hindsight, no contest. Not to take anything away from best director George Cukor's splendid confection, or the divine work of Audrey Hepburn and best actor Rex Harrison, but time has diminished its appeal, if not the froufrou of Cecil Beaton's costumes. WHAT IT BEAT Becket, Mary Poppins, Dr. Strangelove or: How I Learned to Stop Worrying and Love the Bomb, Zorba the Greek. TRIVIA Julie Andrews, passed over for the My Fair Lady lead, a role she'd originated on the stage, won best actress for Poppins. Revenge is sweet!
38. How Green Was My Valley (1941)
John Ford's lovely working-class melodrama of Welsh miners married the class consciousness of his The Grapes of Wrath with the pleasing nostalgia he'd draw on for 1952's The Quiet Man. A middle-of-the-road selection that made sense for an America on the brink of war, but not a film deserving of a win, given the competition. WHAT IT BEAT Two masterpieces—The Maltese Falcon and Citizen Kane—plus Suspicion, Sergeant York, The Little Foxes, Blossoms in the Dust, Here Comes Mr. Jordan, Hold Back the Dawn, One Foot in Heaven. TRIVIA Ford won his third best director award in six years, following 1935's The Informer and 1940's The Grapes of Wrath. He'd win one more, for The Quiet Man, making him Oscar's most honored director.
37. Argo (2012)
Lots that Oscar loves here: a fact-based period piece (the Iran hostage crisis) that comments on a contemporary issue (terrorism) while also celebrating Hollywood. Ben Affleck directed and starred in this taut, funny political thriller that was such a surprising win even Affleck seemed stunned. WHAT IT BEAT Lincoln, Django Unchained, Amour, Life of Pi, Silver Linings Playbook, Zero Dark Thirty, Les Misérables, Beasts of the Southern Wild.
36. Patton (1970)
With the country entrenched in a controversial war, Hollywood decided to celebrate a divisive military hero with a nearly three-hour biopic. Franklin J. Schaffner's famous opener has Patton delivering a kill-the-bastards speech in front of a massive American flag. Superb acting (particularly by best actor George C. Scott) and writing (script by Francis Ford Coppola), but colossally tone-deaf. WHAT IT BEAT Significantly, the anti-war farce MASH and the counterculture classic Five Easy Pieces; plus Airport and Love Story. SNUBBED There's no reality where Russ Meyer's Beyond the Valley of the Dolls would be nominated for anything, but the gonzo film (written by critic Roger Ebert) was light-years ahead of its time.
35. No Country for Old Men (2007)
Best directors Joel and Ethan Coen's adaptation of Cormac McCarthy's novel is as unflinching and spare as its source material. What makes the film an unshakable experience are the details, textures and characters—most notably best supporting actor Javier Bardem's lumbering hitman with a Prince Valiant hairdo. WHAT IT BEAT There Will Be Blood, Michael Clayton, Atonement, Juno. TRIVIA Bardem was the first Spanish actor to win an Oscar.
34. The Departed (2006)
The ultimate Oscar make-good: Martin Scorsese's remake of Hong Kong's Infernal Affairs was his first best picture, and it earned him a long overdue best director award. The grisly crime thriller doesn't come close to his classics, but it's supremely good fun. WHAT IT BEAT The Queen, Little Miss Sunshine, Babel and Clint Eastwood's audaciously experimental Letters From Iwo Jima (essentially an American-made foreign-language film). SNUBBED Pan's Labyrinth, Children of Men, Black Book, Shortbus, Inland Empire.
33. Gigi (1958)
An example of prime Hollywood escapism. Best director Vincente Minnelli, abetted by a captivating Leslie Caron and Cecil Beaton's sets and costumes, somehow succeeds in turning a salacious story by Colette into family entertainment. WHAT IT BEAT Auntie Mame, Separate Tables, The Defiant Ones, Cat on a Hot Tin Roof. SNUBBED Hitchcock's equally beloved and despised Vertigo, and the dirtiest noirc ever, Orson Welles's Touch of Evil.
32. Rocky (1976)
Best director John G. Avildsen's inspirational underdog story was what America needed in this post-Watergate, bicentennial year. And the impossible triumph of palooka boxer Rocky Balboa (Sylvester Stallone) remains as rousing today. But it is, by far, the least deserving of any film nominated in 1976. WHAT IT BEAT Taxi Driver, All the President's Men, Network, Bound for Glory. TRIVIA The undisputed champion of best picture-turning-into-franchises: It spawned six other films, including the recent spin-off Creed. (A Creed sequel is due later this year.)
31. The Best Years of our Lives (1946)
Best director William Wyler was transformed by his World War II experiences, and this tough, poignant reaction—with uniformly terrific performances (including best actor Fredric March and best supporting actor Harold Russell)—was his way of helping fellow veterans confront the challenges of returning home. WHAT IT BEAT It's a Wonderful Life (Frank Capra's World War II response), Henry V, The Razor's Edge, The Yearling SNUBBED Jean Cocteau's influential fantasy La Belle et la Bête. TRIVIA Russell—a non-actor who lost both hands in the war—also won an honorary Oscar for one of film's most affecting performances.