All 90 Best Picture Oscar Winners, Ranked: Part 3—30 to 1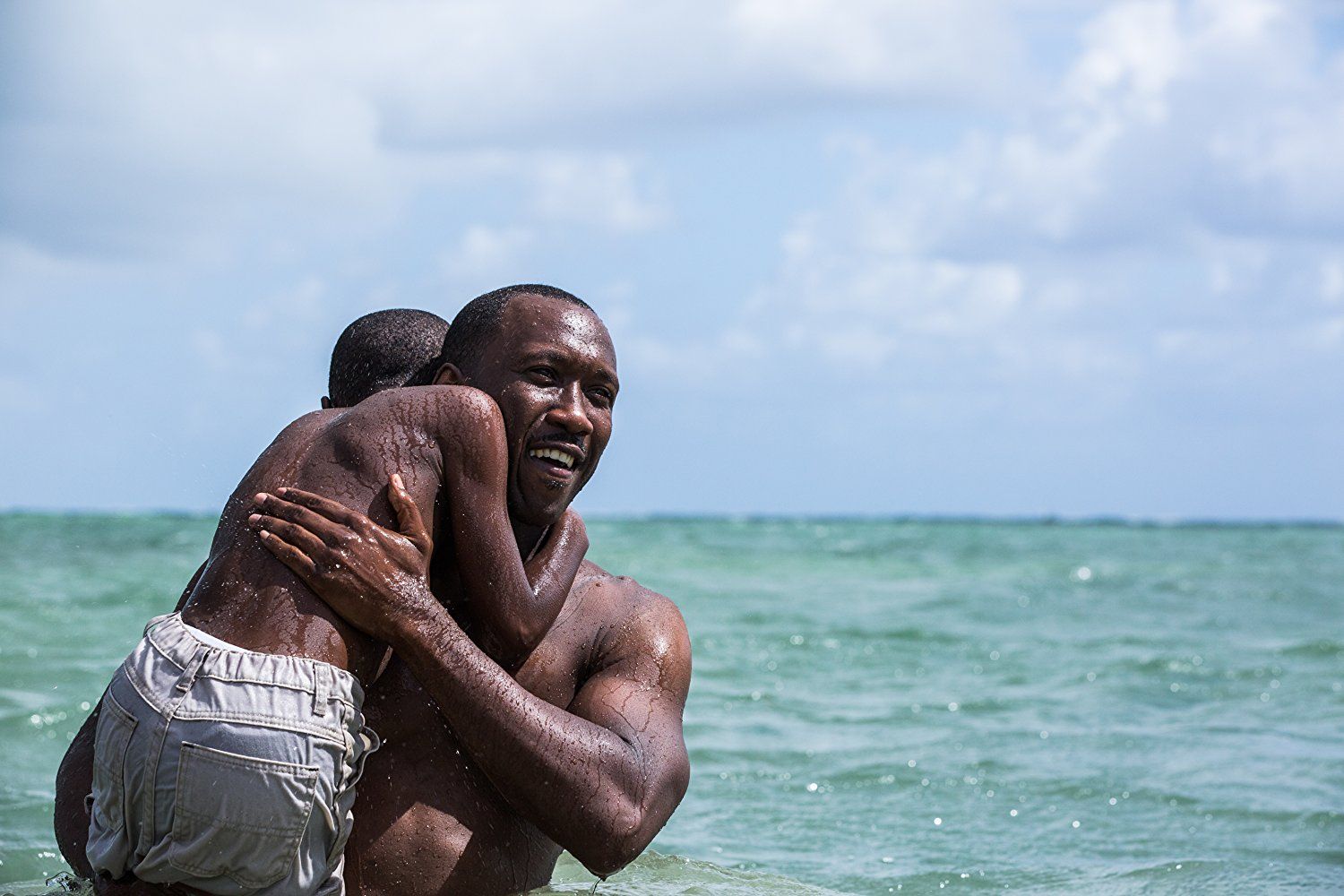 The Academy Awards turn 90 this year, and in anticipation Newsweek has ranked all 90 movies that have won the best picture Oscar since it debuted in 1929. (Yes there are 90—two films received the honor in the first awards ceremony.) A lot of respectful debate occurred, and compromises were made.
But at a certain point, we have to concede that comparisons become apples and oranges. How, for example, do you weigh the spectacle of Ben-Hur against a tough little war film like The Hurt Locker? So we created criteria for our decisions: Was there ambition? Did the film change the way movies were made? Is every part of it (casting, acting, cinematography, script, design, etc.) of high quality? Does it feel dated? Did it beat better films?
The rankings below are highly subjective (you can read the rest of the list here). And even if you disagree—you will—enjoy this dip into Hollywood history.
30. The Lord of the Rings: The Return Of The King (2003)
Best director Peter Jackson spent three long hours bringing the final chapter in his groundbreaking fantasy series to an end, which doesn't dilute what he accomplished with his beautifully made, box-office-shattering trilogy: from rewriting the rules of special effects filmmaking to legitimizing fantasy storytelling. WHAT IT BEAT Lost in Translation, Mystic River, Master and Commander: The Far Side of the World, Seabiscuit. TRIVIA Its 11 Academy Awards ties Return of the King with Titanic and Ben-Hur for most wins.
29. Spotlight (2015)
In the second decade of the 21st century, an era dominated by tentpole blockbusters, Spotlight's win felt remarkable: an expertly made, medium- budget actors' project about The Boston Globe's investigation of child abuse by the Catholic Church. In its way, director Tom McCarthy's drama about journalist heroes is as thrilling as All the President's Men. WHAT IT BEAT Bridge of Spies, The Martian, Brooklyn, Mad Max: Fury Road, The Big Short, The Revenant, Room. SNUBBED Carol, Creed, Sicario, Inside Out.
28. The Sound of Music (1965)
Best director Robert Wise's alpine musical easily wins for endurance—even if some of us find its saccharine mountain-climbing unbearable. WHAT IT BEAT A Thousand Clowns, Darling, Doctor Zhivago, Ship of Fools.
27. The Hurt Locker (2009)
The lowest-grossing best picture winner ever (with just $12 million in box office) made history as the first helmed by a woman, best director Kathryn Bigelow. By focusing on one bomb squad sergeant (Jeremy Renner) in Iraq, she conveyed the claustrophobic horrors of war in a profoundly intimate way. WHAT IT BEAT Up, Inglourious Basterds, District 9, The Blind Side, Precious, An Education, A Serious Man and Avatar, the second-highest-grossing American film, adjusted for inflation, after Gone With the Wind (directed by Bigelow's ex, James Cameron). TRIVIA In a radical move, the academy increased best picture nominees to 10, an effort to make space for blockbusters, indies and diversity.
26. An American in Paris (1951)
This audacious and unabashedly romantic collaboration between director Vincente Minnelli and star Gene Kelly, with ravishing music by George Gershwin, was a shocking choice in a year with A Streetcar Named Desire among the nominees. But there is no denying its pleasures and lasting influence, on everyone from Ray Bradbury to Madonna to 2016 best picture nominee La La Land. WHAT IT BEAT In addition to Elia Kazan's Streetcar (which fundamentally changed screen acting), A Place in the Sun, Decision Before Dawn and Quo Vadis.
25. Schindler's List (1993)
Turns out best director Steven Spielberg's visceral style of filmmaking was as effective in telling the story of Oskar Schindler (Liam Neeson), who saved hundreds of Jews from extermination, as it was in scaring the bejesus out of swimmers with Jaws. The documentary-like scenes—of Nazis storming through Krakow, of prisoners at Auschwitz—are among the most powerful of his career. WHAT IT BEAT The Piano (directed by Jane Campion, the first woman to be nominated for best director), In the Name of the Father, Remains of the Day, The Fugitive.
24. Ben-Hur (1959)
Best director William Wyler's widescreen magnum opus had it all: opulent sets, blood feuds and revenge, a spectacular chariot race—still one of the most thrilling scenes ever filmed—and he-man best actor Charlton Heston doing what he did best. WHAT IT BEAT Anatomy of a Murder, Room at the Top, The Nun's Story, The Diary of Anne Frank. SNUBBED North by Northwest, Some Like It Hot, The 400 Blows, Shadows. TRIVIA Hur's script doctor, Gore Vidal, later revealed in the 1995 documentary The Celluloid Closet that he rewrote scenes to "hint heavily at a prior sexual relationship between Heston's title character and his childhood friend [and later adversary] Messala," played by Stephen Boyd. How else to explain over two hours of heated, "gorgeously junky" rivalry, said Vidal. Only Wyler and Boyd knew about the subtext, and the actor loads his early scenes with Heston with hilariously meaningful stares. Wyler told Vidal, "Don't tell Chuck, he'll fall apart."
23. Titanic (1997)
As big as the berg that sank the real ship. Best director James Cameron forever pushed the boundaries of special effects, catapulted Leonardo DiCaprio into superstardom and produced the highest-grossing film of all time—until 2009, when Cameron beat his own record with Avatar. The three-hour-plus epic—with its irresistible mix of history, romance and action—has an enduring flaw: a terrible script written by Cameron. WHAT IT BEAT As Good as It Gets, L.A. Confidential, The Full Monty, Good Will Hunting.
22. The Deer Hunter (1978)
One of the first films to confront the trauma of Vietnam—both for veterans and their communities—best director Michael Cimino's portrait of working-class Pennsylvanians before and after the war is brutal and heartbreaking, with haunting performances by best supporting actor Christopher Walken and John Cazale. WHAT IT BEAT Coming Home (Hal Ashby's Vietnam vet gem), Heaven Can Wait, Midnight Express, An Unmarried Woman. TRIVIA Cazale's final role (he died of bone cancer before The Deer Hunter was released) followed work in The Godfather, The Godfather: Part II, Dog Day Afternoon and The Conversation. Talk about a legacy.
21. All Quiet on the Western Front (1929–30)
Best director Lewis Milestone's pre-code film, based on Erich Maria Remarque's World War I novel, remains, 87 years later, as visceral a war film as Dunkirk, without the benefit of special effects. Few films better capture war's waste of life, and every war film since has been influenced by it. WHAT IT BEAT Disraeli, The Love Parade, The Big House, The Divorcee.
20. One Flew Over the Cuckoo's Nest (1975)
Best director Milos Foreman's adaptation of Ken Kesey's seminal novel is a microcosm of the culture wars inflaming America in the 1970s. Set in a mental hospital with one hell of a nurse (best actress Louise Fletcher), best actor Jack Nicholson gives the bravura performance that certified his status as king of crazy. WHAT IT BEAT Barry Lyndon, Dog Day Afternoon, Jaws, Nashville. TRIVIA The appropriately oddball ensemble introduced actors Danny DeVito, Brad Dourif and Christopher Lloyd.
19. Unforgiven (1992)
No sacred cow goes unslaughtered here, and when the film ends—in death, destruction and regret—star and best director Clint Eastwood makes us question every trope of the Western, even as it left us wanting more. WHAT IT BEAT Howard's End, Scent of a Woman, A Few Good Men, The Crying Game. TRIVIA Eastwood bought the script (then called The Cut-Whore Killings) in the '80s, but held off making it until he was old enough to play Bill Munny.
18. Moonlight (2016)
It's too early to say if last year's best picture winner will remain as powerful, but odds are good. Director Barry Jenkins made a small, intimate coming-of-age film of outsized emotion, grace and poetry, with knockout performances by best supporting actor Mahershala Ali, Naomie Harris and a trio of newcomers playing the central character. WHAT IT BEAT Arrival, Fences, Hell or High Water, La La Land, Hacksaw Ridge, Hidden Figures, Lion, Manchester by the Sea. TRIVIA In an all-time embarrassing moment, La La Land was briefly declared winner.
17. The Silence of the Lambs (1991)
The only horror thriller to win this award—and just the third to be nominated (after The Exorcist and Jaws)—was as taut as a Hitchcock thriller (if a lot more graphic), thanks to the masterful hand of best director Jonathan Demme and a terrifyingly good performance by best actor Anthony Hopkins as Dr. Hannibal Lecter. WHAT IT BEAT Beauty and the Beast, JFK, The Prince of Tides, Bugsy. SNUBBED Thelma and Louise. TRIVIA Only the third film, along with It Happened One Night and One Flew Over the Cuckoo's Nest, to win the top five categories.
16. The Apartment (1960)
Arguably Billy Wilder's greatest film (better even than Some Like It Hot and Sunset Boulevard), The Apartment strikes an unflinching balance between the director's brand of urbane comedy and misanthropic drama, delivered with moving understatement by Shirley MacLaine and Jack Lemmon. WHAT IT BEAT Elmer Gantry, The Alamo, Sons and Lovers, The Sundowners. SNUBBED Hitchcock's genre-bending Psycho and Jean-Luc Godard's transformational Breathless.
15. Midnight Cowboy (1969)
Considering 1969's other nominees, it's a miracle that best director John Schlesinger's X-rated (at the time) film won. Even now, after years of edgy indie fare filled with desperate losers, Cowboy's hopelessness remains singular, as do the fearless performances of Dustin Hoffman and Jon Voight (as a gay prostitute!). WHAT IT BEAT Anne of the Thousand Days, Hello, Dolly!, Z, Butch Cassidy and the Sundance Kid.
14. Rebecca (1940)
Alfred Hitchcock's first American project was released in a year when at least three other nominees were arguably as good, if not better. But the gothic thriller remains startlingly suspenseful and haunting, as well as beautifully constructed. Even the stagey acting of Laurence Olivier and Joan Fontaine feels intentional. WHAT IT BEAT All This and Heaven Too, Foreign Correspondent, Kitty Foyle, The Grapes of Wrath, Our Town, The Letter, The Great Dictator, The Long Voyage Home, The Philadelphia Story. TRIVIA Rebecca was Hitchcock's only best picture win; he never won best director.
13. Lawrence of Arabia (1962)
The Hollywood spectacle to end all spectacles, best director David Lean's nearly four-hour biopic of T.E. Lawrence used the widescreen frame unlike any film before it. It's also technically brilliant—a master class in editing, cinematography and scoring—with a towering performance by Peter O'Toole. WHAT IT BEAT Mutiny on the Bounty, The Longest Day, To Kill a Mockingbird, The Music Man. SNUBBED Gypsy, The Manchurian Candidate, The Exterminating Angel, Jules et Jim, The Man Who Shot Liberty Valance.
12. The French Connection (1971)
The rise of moody American auteurs continued with William Friedkin and his game-changing film about cops and drug dealers. Connection made a star of Gene Hackman and pulled off a death-defying verité car chase that every action filmmaker since has tried to emulate. WHAT IT BEAT Peter Bogdanovich's masterpiece, The Last Picture Show, plus A Clockwork Orange, Fiddler on the Roof, Nicholas and Alexandra. SNUBBED Alan J. Pakula's exceptionally creepy thriller Klute, Harold and Maude, McCabe & Mrs. Miller.
11. West Side Story (1961)
The adaptation of the Broadway smash (itself a riff on Romeo and Juliet), overseen by best director winners Robert Wise and choreographer Jerome Robbins, with music by Leonard Bernstein and lyrics by Stephen Sondheim, feels as visceral as a live performance. And the topics of immigration and assimilation—is there a more enduring American storyline? WHAT IT BEAT Fanny, The Guns of Navarone, The Hustler, Judgment at Nuremberg. SNUBBED Breakfast at Tiffany's. TRIVIA West Side Story holds the record for most awards won by a musical.
10. It Happened One Night (1934)
You can separate American film comedy into two periods: before It Happened One Night and after. Best director Frank Capra's film, the first screwball comedy, is pitch-perfect, as are its stars, best actress Claudette Colbert and best actor Clark Gable. WHAT IT BEAT Cleopatra (also starring Colbert), Here Comes the Navy, Flirtation Walk, Imitation of Life, One Night of Love, The Gay Divorcee, The Barretts of Wimpole Street, The House of Rothschild, The Thin Man, Viva Villa!, The White Parade.
09. The Bridge Over the River Kwai (1957)
Best director David Lean's widescreen World War II epic—the kind of bravura filmmaking that sustained Hollywood in the '50s—includes a matchless ensemble, led by William Holden and best actor Alec Guinness, whose madness we prefer to O'Toole's in Lawrence of Arabia. It's not as technically ambitious as the latter, or as big in scope, but Kwai has a rousing humanity Lawrence lacks. WHAT IT BEAT 12 Angry Men, Sayonara, Peyton Place, Witness for the Prosecution. SNUBBED An insane number of classics: Sweet Smell of Success, Paths of Glory, The Seventh Seal, Wild Strawberries, Throne of Blood, 3:10 to Yuma, A Face in the Crowd.
08. Annie Hall (1977)
Best director Woody Allen created the blueprint for the contemporary romantic comedy. Period. Without this film—with its indelible lead performance by best actress Diane Keaton—there is no When Harry Met Sally or Sleepless in Seattle or The Big Sick, and few films of any genre can touch the unbearable sadness of this unbeatably funny gem. If nothing else, it introduced nihilism to the masses. WHAT IT BEAT Star Wars, Julia, The Goodbye Girl, The Turning Point.
07. All About Eve (1950)
Even with two other classics in the nominee mix, Eve, with its prescient poke at Hollywood ageism, deserved to win. Best director Joseph Mankiewicz's depiction of ruthless ambition is unparalleled, with Bette Davis—as film's most savagely witty (and quotable) narcissist, Margo Channing—giving the performance of her lauded career. WHAT IT BEAT Bad timing for Sunset Boulevard, Billy Wilder's even darker take on the aging female star; plus, Born Yesterday, King Solomon's Mines and Father of the Bride. TRIVIA The film's all-time record of 14 nominations led to another win for Mankiewicz: best screenplay.
06. On the Waterfront (1954)
Best director Elia Kazan's uncompromising take on the dangers of standing up and speaking out gave best actor Marlon Brando his greatest role: Terry Malloy, a longshoreman who "coulda been a contenda" and instead gets blacklisted and beaten for taking sides against the mob-run docks. One of the great American morality tales, and perhaps self-serving absolution, it came two years after Kazan named names in front of the House Un-American Activities Committee, which led to the blacklisting of many of his Hollywood colleagues. WHAT IT BEAT Seven Brides for Seven Brothers, Three Coins in the Fountain, The Caine Mutiny, The Country Girl. SNUBBED A Star Is Born, Rear Window, Seven Samurai.
05. Casablanca (1942)
On its face, best director Michael Curtiz's classic is the kind of sophisticated doomed romance Hollywood (and viewers) can't get enough of. But scratch at its narrative, and you find an allegory for America's isolationism on the eve of World War II. It might not be subtle, but who can resist a call to arms issued by Humphrey Bogart and Ingrid Bergman? WHAT IT BEAT For Whom the Bell Tolls, In Which We Serve, The Human Comedy, The Ox-Bow Incident, Watch on the Rhine, Song of Bernadette, The More the Merrier, Madame Curie, Heaven Can Wait.
04. Sunrise (1927–28)
The second winner at the first Academy Awards (for unique and artistic production) went to Sunrise—a film so beautiful, sophisticated and humanistic that it can feel as if movies are still trying to catch up. Director F. W. Murnau pushed the silent film form to its limits, creating a new visual vocabulary. WHAT IT BEAT The Crowd and Chang: A Drama of the Wilderness. TRIVIA Sunrise's contemporaneous impact was undercut by The Jazz Singer, released a month later, which introduced synchronized sound into feature-length movies, sparking Hollywood's headlong rush into talkies.
03. The Godfather (1972)
Looked at one way, the Gone With the Wind for Italian-Americans is everything Hollywood was supposed to be moving away from in 1972: a nearly three-hour period film starring best actor Marlon Brando that had impeccable production values and was based on a best-selling novel. But in the hands of upstart Francis Ford Coppola, the adaptation of Mario Puzo's pulpy Mafia tale became a showcase for what a new generation could accomplish. WHAT IT BEAT Best director Bob Fosse's sublimely transgressive Cabaret, as well as Deliverance, Sounder and The Emigrants. FURTHER READING Peter Biskind's Easy Riders, Raging Bulls: How the Sex-Drugs-and-Rock 'N Roll Generation Saved Hollywood, is a look at how directors like Coppola, Scorsese and Spielberg—as well as Robert Altman and Hal Ashby—blew up the studio system.
02. Gone With the Wind (1939)
It's racist, too long, melodramatic and lacks a singular vision (thanks to three directors). And yet, if we're talking studio system movie magic and the definition of superstar charisma (best actress Vivien Leigh and Clark Gable), you can't do better than Gone With the Wind. As the late critic Judith Crist wrote, it is "undoubtedly still the best and most durable piece of popular entertainment to have come off the Hollywood assembly lines." WHAT IT BEAT Terrible timing for another of Hollywood's greatest achievements, The Wizard of Oz, but also Dark Victory, Goodbye, Mr. Chips, Love Affair, Mr. Smith Goes to Washington, Ninotchka, Of Mice and Men, Stagecoach, Wuthering Heights. A banner year for film. TRIVIA Best supporting actress Hattie McDaniel was the first black actor to win an Academy Award.
01. The Godfather: Part II (1974)
Best director Francis Ford Coppola used the second chapter of his Mafia saga to deliver a sophisticated interrogation of power and its corrosive consequences. Coppola weaves a seamless and dazzling intergenerational tapestry that sets the rousing rise of young mob boss Vito Corleone (best supporting actor Robert De Niro) against the tragic debasement 40 years later of his son and heir, Michael (Al Pacino)—with the fortunes of the family empire sitting at the corrupt center. It's an audacious feat of storytelling and filmmaking, closer to Shakespeare than DeMille, that has yet to be topped. WHAT IT BEAT A star-studded dud, The Towering Inferno, and three greats: Chinatown, Lenny (pitting Coppola against Fosse again) and The Conversation (pitting Coppola against himself). TRIVIA Coppola had such a hard time making The Godfather, he suggested Paramount find a replacement director. One of his suggestions? Martin Scorsese. The studio passed.