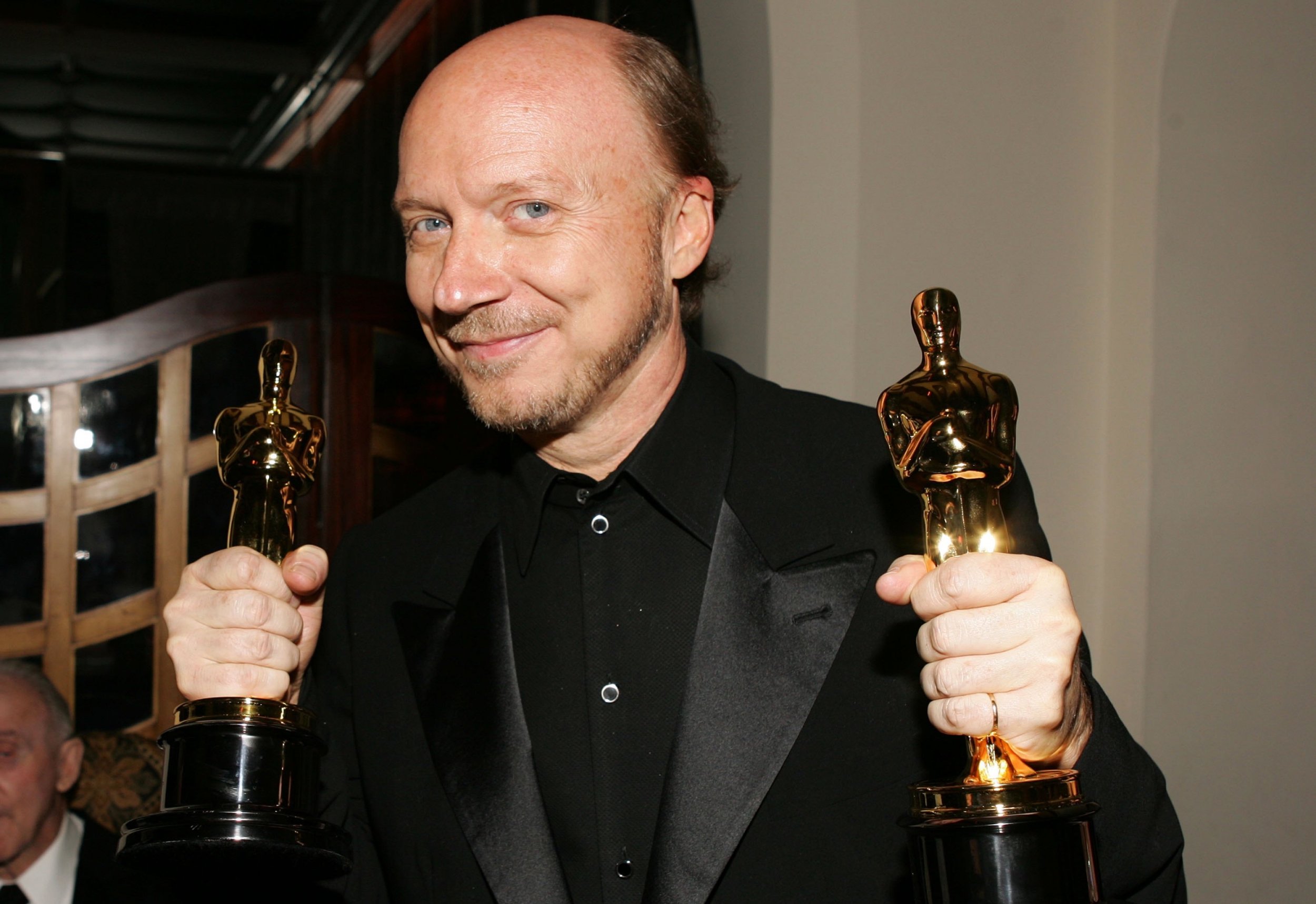 The Academy Awards turn 90 this year, and in anticipation Newsweek has ranked all 90 movies that have won the best picture Oscar since it debuted in 1929. (Yes there are 90—two films received the honor in the first awards ceremony.) A lot of respectful debate occurred, and compromises were made.
But at a certain point, we have to concede that comparisons become apples and oranges. How, for example, do you weigh the spectacle of Ben-Hur against a tough little war film like The Hurt Locker? So we created criteria for our decisions: Was there ambition? Did the film change the way movies were made? Is every part of it (casting, acting, cinematography, script, design, etc.) of high quality? Does it feel dated? Did it beat better films?
The rankings below are highly subjective (you can read the rest of the list here). And even if you disagree—you will—enjoy this dip into Hollywood history.
90. Crash (2005)
Hollywood solves racism! Crash, an intelligence-insulting after-school special masquerading as a gritty film, is not only the lousiest best picture winner ever—it's American moviemaking at its worst: heavy-handed and without a shred of nuance. WHAT IT BEAT Ang Lee's heartbreaking Brokeback Mountain was the favorite and should have won. But every other nominee that year—Good Night, and Good Luck, Munich and Capote—was better than Crash.
89. Cimarron (1930–31)
Critically lauded for its "super fillmmaking" when it opened, the pre-code, Depression-era epic is now rightfully considered one of Oscar's most undeserving, thanks to racist caricatures, lazy pacing and indiscriminate storytelling. WHAT IT BEAT The whip-smart comedy The Front Page, as well as East Lynne, Skippy and The Trader Horn. TRIVIA Five years into the awards, it was the first film to receive a nod in every eligible category (the only other to do so: Who's Afraid of Virginia Woolf?); it won in three.
88. Broadway Melody (1928–29)
The top-grossing picture of 1929, and the first all-talking musical, was pure escapism (the Depression began later that year), but there's little about the melodramatic acting, directing or dialogue to recommend it today. The earliest example of the academy's abiding infatuation with big box-office hits. WHAT IT BEAT Alibi, The Patriot, In Old Arizona, The Hollywood Revue of 1929 TRIVIA It was the first all-talking musical and the first from future powerhouse studio Metro-Goldwyn-Mayer.
87. Cavalcade (1932–33)
Adapted from a 1931 play by Noël Coward, the pre-code epic, praised at the time for its elegance and restraint, now feels mawkish and trite. WHAT IT BEAT The best film nominees increased to 10 in 1931, and most here have aged better: 42nd Street, A Farewell to Arms, I Am a Fugitive From a Chain Gang, Lady for a Day, Little Women, She Done Him Wrong, Smilin' Through, State Fair, The Private Life of Henry VIII.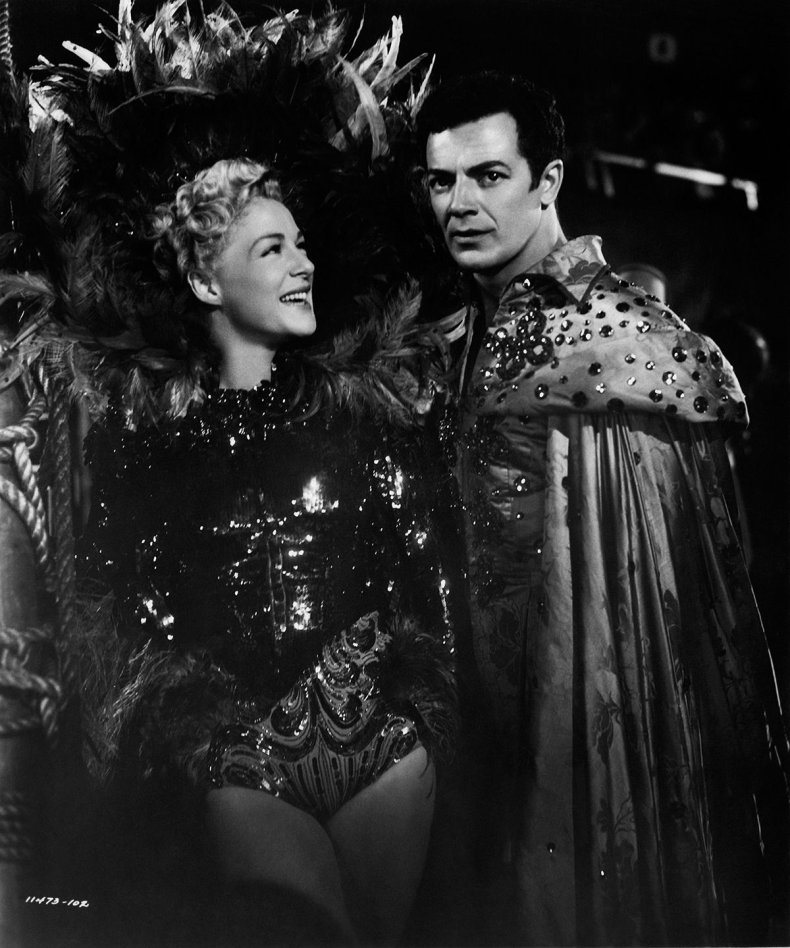 86. The Greatest Show on Earth (1952)
It's bad enough that Cecil B. DeMille's bloated ode to the circus beat certified classics like High Noon and The Quiet Man. The more egregious slight is what the academy snubbed in the best picture category: Hollywood's greatest musical, Singin' in the Rain! WHAT IT BEAT Two instant classics—High Noon and The Quiet Man—as well as Ivanhoe and Moulin Rouge. TRIVIA Time magazine had the most apt review, calling it a "mammoth merger of two masters of malarkey for the masses: P.T. Barnum and Cecil B. DeMille." Many saw the win as a belated reward for DeMille, whose pioneering work was produced pre-awards. But director Stanley Kramer probably came closer to the truth, alleging that the win was political: The McCarthy hearings were in full swing, DeMille was a conservative Republican, and High Noon screenwriter Carl Foreman would soon be blacklisted.
85. The Great Ziegfeld (1936)
William Powell is characteristically excellent as theater impresario Florenz Ziegfeld, but if this meandering 176-minute biopic were made today, it would be rightfully labeled Oscar bait.WHAT IT BEAT A Tale of Two Cities, Dodsworth, Mr. Deeds Goes to Town, Anthony Adverse, Libeled Lady, Romeo and Juliet, San Francisco, Three Smart Girls, The Story of Louis Pasteur. SNUBBED Even with 10 nominees, the Academy couldn't find room for Hollywood's greatest screwball comedy, My Man Godfrey (also starring Powell)?
84. Out of Africa (1985)
In retrospect, Sydney Pollack's epic romantic drama seems just an excuse to pair two big stars, Meryl Streep and Robert Redford. Africa is like watching a beautifully shot nature doc in slow motion, only less exciting. WHAT IT BEAT Witness, Kiss of the Spider Woman, Prizzi's Honor, The Color Purple.
83. Around The World In 80 Days (1956)
Despite some charm, this sprawling, massively popular adventure-comedy's win is all about the pervading bigger-is-better mentality (see three out of four of its fellow nominees). WHAT IT BEAT Friendly Persuasion, The King and I, The Ten Commandments (Cecil B. DeMille's last film), Giant. TRIVIA Producer Mike Todd (married to Elizabeth Taylor) would die in a plane crash 18 months after Around the World's release; at that point, it had made $33 million (roughly $300 million today).
82. Forrest Gump (1994)
Robert Zemeckis's saccharine love letter to the boomers starring Tom Hanks (best actor, for the second year in a row), is nostalgia at its absolute worst—"We Didn't Start the Fire" in movie form. WHAT IT BEAT The industry-changing Pulp Fiction, as well as Four Weddings and a Funeral, Quiz Show and The Shawshank Redemption. TRIVIA Zemeckis broke technical ground by inserting Forrest into historical moments, but the film also gave America the Bubba Gump Shrimp Co., so call it a wash.
81. Gentleman's Agreement (1947)
Oscar loves a "message" (see Crash), and best director Elia Kazan liked to target his adopted country's social problems. In this case, it's anti-Semitism, a scourge a reporter (Gregory Peck) discovers when he goes undercover. Agreement's win showed studios there was gold in superficial treatment of important topics. WHAT IT BEAT Crossfire, Miracle on 34th Street, The Bishop's Wife, Great Expectations. SNUBBED Michael Powell's glorious fever dream Black Narcissus, as well as noir classics Kiss of Death and Out of the Past.
80. The Life of Emile Zola (1937)
William Dieterle's stolid biopic includes the French writer's involvement in the Dreyfus affair, an infamous example of anti-Semitism. The film, starring Paul Muni, was unanimously praised upon release, but later evidence revealed the Nazi consul in Los Angeles was allowed input. "A perfect example," wrote critic David Denby, "of the half- boldness, half-cowardice and outright confusion that marked Hollywood's response to Nazism and anti-Semitism." WHAT IT BEAT Stage Door, The Awful Truth, The Good Earth, A Star Is Born, Captains Courageous, Dead End, Lost Horizon, In Old Chicago, One Hundred Men and a Girl.
79. The English Patient (1996)
Seinfeld's Elaine spoke for many when she shouted, "Quit telling your stupid story about the stupid desert and just die already!" Evidence, again, of Oscar's infatuation with romantic, period travelogues. WHAT IT BEAT The win is even more confounding in light of the nominees: instant classic Fargo, Secrets & Lies, the enormously satisfying crowd-pleaser Jerry Maguire and Shine. TRIVIA English Patient was Harvey Weinstein's first prestige pic win.
78. Hamlet (1948)
The class-obsessed academy couldn't resist a film directed by and starring Laurence Olivier— considered the greatest English-speaking actor at the time. But in one of Oscar's most mind-boggling decisions, it chose this noir-styled Shakespeare adaptation over a tour de force of class, imagination, set design and cinematography: Michael Powell's The Red Shoes. WHAT IT BEAT In addition to Red Shoes, John Huston's The Treasure of Sierra Madre, Johnny Belinda, The Snake Pit.
77. American Beauty (1999)
A midlife crisis in the soulless suburbs, elevated to high tragedy, felt achingly relevant at the tail end of the Clinton '90s, but this Sam Mendes–directed, Alan Ball–written satire starring Kevin Spacey (all of whom won Oscars in their category) has aged into a mediocre slice of warmed-over ennui. And the less said about Spacey's middle-aged father lusting after a high school girl, itself a sad retread of Lolita, the better. WHAT IT BEAT The Insider (should have won), The Cider House Rules, The Sixth Sense, The Green Mile.SNUBBED Stanley Kubrick's cinematic high-wire act Eyes Wide Shut, Fight Club, The Talented Mr. Ripley, Three Kings.
76. Going My Way (1944)
At the height of World War II, Americans and the academy were not interested in downers, and thus best director Leo McCarey's sentimental musical comedy-drama starring the aggressively unthreatening Bing Crosby. WHAT IT BEATHollywood's ultimate film noir, Double Indemnity, and a George Cukor classic, Gaslight; plus Since You Went Away and Wilson. TRIVIA Barry Fitzgerald was nominated for best actor and best supporting actor; the rules were subsequently changed to prevent it from happening again.
75. The Sting (1973)
Maybe academy members needed to take a breath between two Godfather wins? How else to explain the triumph of George Roy Hill's thoroughly fun and utterly bland Depression-era con game comedy? It's not even the best Robert Redford–Paul Newman vehicle (that's Butch Cassidy and the Sundance Kid). WHAT IT BEAT It deserved to win over A Touch of Class, but the rest is sad: Cries and Whispers, The Exorcist, American Graffiti.
74. The Last Emperor (1987)
Best director Bernardo Bertolucci's epic about the last emperor of China is a feast for the eyes and deserved every visual and sound award it received. But best picture? We're still scratching our heads over this one. WHAT IT BEAT Fatal Attraction, Hope and Glory and two of the '80s most beloved romantic comedies, Broadcast News and Moonstruck.
73. The King's Speech (2010)
Best actor Colin Firth is terrific in the title role of Tom Hooper's historical drama. But this bland Harvey Weinstein–produced smash—about King George V's struggles to overcome a stutter—had no business winning in a year replete with sharp, powerful dramas. WHAT IT BEAT 127 Hours, Inception, The Kids Are All Right, Toy Story 3, Winter's Bone, True Grit, The Social Network, The Fighter, Black Swan. TRIVIA The French paper Le Monde's amusing summation of the film, which ignores the royal support of appeasement: "We are ugly and boring, but, by Jove!, we are right!"
72. You Can't Take It With You (1938)
As delightful as best director Frank Capra's film is (and Jean Arthur and James Stewart are the definition of delightful), the comedy—based on a hit play by incomparable wits George S. Kaufman and Moss Hart—is a prime example of era-specific, particularly in light of the other nominees. WHAT IT BEAT Jean Renoir's masterpiece, La Grande Illusion, plus Jezebel, Pygmalion, The Adventures of Robin Hood, Alexander's Ragtime Band, Four Daughters, Boys Town, The Citadel.
71. Shakespeare In Love (1998)
Thoroughly charming, well acted and sharply written (by playwright Tom Stoppard), Shakespeare scored $289 million in global box office—a buttload for a romantic comedy—and deserved a nomination, though not the win. Its victory is forever tainted by producer Harvey Weinstein, whose aggressive academy campaigning dramatically escalated here: He is rumored to have spent a record $5 million to defeat Steven Spielberg's heavily favored Saving Private Ryan. WHAT IT BEAT In addition to Ryan, The Thin Red Line, Elizabeth and a second Weinstein offering, Life Is Beautiful (additional campaigning got Roberto Benigni best actor). TRIVIA Judi Dench nabbed best supporting actress for eight minutes on screen (the record is held by Beatrice Straight for her six minutes in Network).
70. Driving Miss Daisy (1989)
While Spike Lee was scaring the pants off white American with the best picture–snubbed Do the Right Thing, his provocative statement on race, Driving Miss Daisy offered a more soothing—and quietly sinister—take on the conversation. A white woman (best actress Jessica Tandy) learns about the plight of black Americans via her longtime chauffeur (Morgan Freeman). WHAT IT BEAT My Left Foot, Born on the Fourth of July, Dead Poets Society, Field of Dreams.
69. A Beautiful Mind (2001)
Remember when Russell Crowe was a major movie star? Best director Ron Howard's biopic of mathematician John Nash came one year after Crowe's best actor win for Gladiator (which itself came a year after he should have won for The Insider). And this Mind has many fine performances—none of which are helped by Howard's (and the academy's) fondness for manipulative sentimentality. WHAT IT BEAT Todd Field's devastating and masterfully understated In the Bedroom, Gosford Park, Moulin Rouge!, The Lord of the Rings: The Fellowship of the Ring. SNUBBED The Royal Tenenbaums, Training Day, The Others.
68 Gandhi (1982)
Best actor Ben Kingsley's magnetic performance is the reason to see this lengthy biopic by best director Richard Attenborough. But despite high production values and clear ambition, the film too often feels like homework. Worse, there are numerous examples of inaccuracy and just plain ol' making shit up. WHAT IT BEAT Missing, Tootsie, The Verdict, ET: The Extra-Terrestrial.
67. Dances With Wolves (1990)
Not a landmark year for film. On the other hand: Goodfellas! But let's give best director and star Kevin Costner this: Despite subsequent criticism—for misrepresenting the Sioux (as too noble), for promoting a "white savior," for historical inaccuracies—the massively popular Wolves was the first major Hollywood film to place Native Americans at the center of a Western. And if you can get beyond the controversial stuff, it's beautifully made. WHAT IT BEAT Awakenings, Goodfellas, Ghost, The Godfather: Part III. SNUBBED Pretty Woman, Edward Scissorhands, The Grifters.
66. Chariots of Fire (1981)
The exquisitely shot historical drama about two Olympic hopefuls—one Catholic, one Jewish—is moving and inspiring, especially in light of today's massive doping scandals. Yet not once have we felt compelled to rewatch it; fellow nominee Raiders of the Lost Ark, on the other hand, is on heavy repeat. WHAT IT BEAT Raiders, Atlantic City, Reds, On Golden Pond. TRIVIA The second-most memorable slo-mo running on film (after Bo Derek in 10) was set to an earworm of an electronic score by Vangelis.
65. Chicago (2002)
The film's virtues—its brassy energy and sensuality—are all courtesy of impeccable DNA: music and lyrics by Kander and Ebb and book and choreography by Bob Fosse (if only he had been alive to direct it). But the $307 million in worldwide box office did revive the Hollywood musical. WHAT IT BEAT Martin Scorsese's ham-handed Gangs of New York, The Lord of the Rings: The Two Towers, The Hours, The Pianist. (In one of the academy's more controversial moves, convicted rapist Roman Polanski won for best director for The Pianist.)
64. Gladiator (2000)
The kind of swords-and-sandals epic that once fueled Hollywood, Gladiator is a fine action film, with director Ridley Scott's trademark brand of propulsive action sequences and excellent performances, particularly from best actor Russell Crowe and Joaquin Phoenix. But as a whole, it's too thin for a best picture. WHAT IT BEAT Chocolat, Erin Brockovich, Traffic, Crouching Tiger, Hidden Dragon. SNUBBED Requiem for a Dream, Almost Famous, In the Mood for Love.
63. A Man for All Seasons (1966)
Academy voters weren't interested in celebrating edge or humor in 1966. Rather, they went for the pageantry of best director Fred Zinnemann's highly literate Sir Thomas More biopic. Subsequent history has not been kind to the sanctimonious More, but this vivid and visually stunning film holds up quite well. WHAT IT BEAT Alfie, The Sand Pebbles, Who's Afraid of Virginia Woolf?, The Russians Are Coming, The Russians Are Coming.
62. Oliver! (1968)
How, you might wonder, did this beat Funny Girl? Because it's a top-notch musical, thanks to director Carol Reed—more famous for the classic thrillers Odd Man Out and The Third Man. Comparing Oliver! to the musicals of Rene Clair, Pauline Kael called it "one of the few film musicals to improve upon the stage version." WHAT IT BEAT In addition to Funny Girl, Rachel, Rachel, The Lion in Winter and Romeo and Juliet. SNUBBED We need an alien monolith to explain how Stanley Kubrick's sci-fi masterwork 2001: A Space Odyssey was ignored.
61. 12 Years a Slave (2013)
Steve McQueen's unflinching portrait of a free black man kidnapped and sold into slavery—based on the 1853 memoir of Solomon Northup—is horrifying to watch. And so it should be. This remarkably accurate representation of American slavery remains disturbingly relevant in a country still arguing over the validity of the Confederate flag. Still, there's a stark calculation to McQueen's direction that never quite aligns with the heartrending performances of Chiwetel Ejiofor and best supporting actress Lupita Nyong'o. WHAT ITBEAT Philomena, American Hustle, Dallas Buyers Club, The Wolf of Wall Street, Nebraska, Gravity, Captain Phillips, Her.