'All American' Season 2, Episode 9 Release Date: When Will the CW Show Return?
All American airs its Season 2 midseason finale on December 2, after which time the show will be off the CW for a number of weeks until the show returns for Season 2, Episode 9 in January 2020.
There was a five-week hiatus between parts one and two of All American in its first season, but fans this year will have an extra week to wait before the show returns in January.
As in 2019, the show will be joined on Mondays on the CW before Black Lightning, with its 2020 time slot remaining 8 p.m. ET / 7 p.m. CT. Both shows are expected to return on Monday, January 13, six weeks after they go on hiatus.
The CW has also announced the date of the season finale for All American. Along with Black Lightning, Season 2 will come to an end on Monday, March 9. Eight days after that date, the season is expected to drop on Netflix. Season one, meanwhile is already on the streaming service for fans who want more of the show to tide them over until January 2020.
This date was released a month after All American Season 2 was expanded from 13 to 16 episodes after its season premiere got series-best viewing figures.
First though, our character will have to get through the mid-season finale, "Life Goes On," which sees the cast reeling from the death of Corey (Chad L Coleman). Among the events of the mid-season finale are his funeral, which completely takes Spencer's (played by Daniel Ezra) mind off of his football career.
Newsweek subscription offers >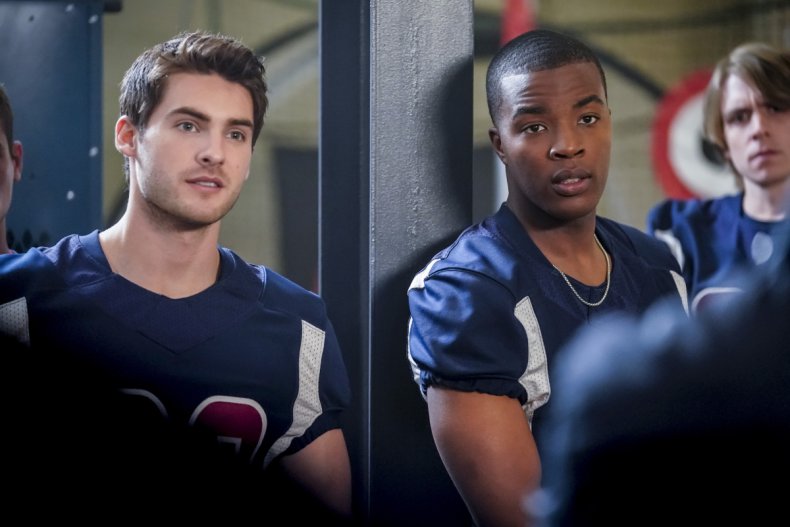 This surprise death left many fans emotional, something the Season 2 mid-season finale is sure to exploit. For example, one tweeted: "Ok I just went through half a box of tissues throughout that whole episode of #AllAmerican. WHY COREY WHY? My heart broke once I seen him in that chair with the jersey."
However, when All American returns for Season 2, things could get even more serious, with college recruiters increasingly having their eyes on the gifted player. In late November, Deadline announced that NOS4A2 actor Scot Ruggles would be joining the cast of Coach Wilson, described by the website as, "a football coach from a top ranked Division 1 University who is recruiting Spencer James."
All American Season 2, Episode 9 airs on Monday, January 13 at 8 p.m. ET / 7 p.m. CT.
'All American' Season 2, Episode 9 Release Date: When Will the CW Show Return? | Culture