'All American' Season 2: How the Midseason Finale Sets up Tyrone vs. Coop for 2020
All American Season 2, Episode 8 saw a surprise return to The CW drama from Tyrone Morris (Demetrius Shipp Jr.), the gang leader who in the first season finale was imprisoned for his involvement in the killing of Brendon and Shawn Scott.
How he is out of jail and back to take back control of Crenshaw was not revealed in the episode, but that is sure to be something we'll learn when the show returns in January 2020. One thing that we do know, however, is that Tyrone's return is going to be bad news for a number of the characters who fought with him in the previous season.
One of those is Preach (Kareem J. Grimes), a former ally of Tyrone's who turned against him when he found out he had killed the Scotts. This lead Preach to plot Tyrone's death⁠—a plot that ultimately saw Preach end up in prison after he himself got shot.
However, the person who has the most to worry about is Coop (Bre-Z), who managed to get Tyrone put behind bars at the end of the last season. In the All American Season 2 midseason finale, Coop is just leaving a bodega when she sees Tyrone behind her. Although he does not say anything, he does not look pleased, and if he was able to find her this easily it bodes very badly for her safety in the rest of Season 2.
All American fans have predicted a battle between both Tyrone and Preach and Tyrone and Coop. Writing on Twitter, fans have been speculating about exactly what will go down when the show returns.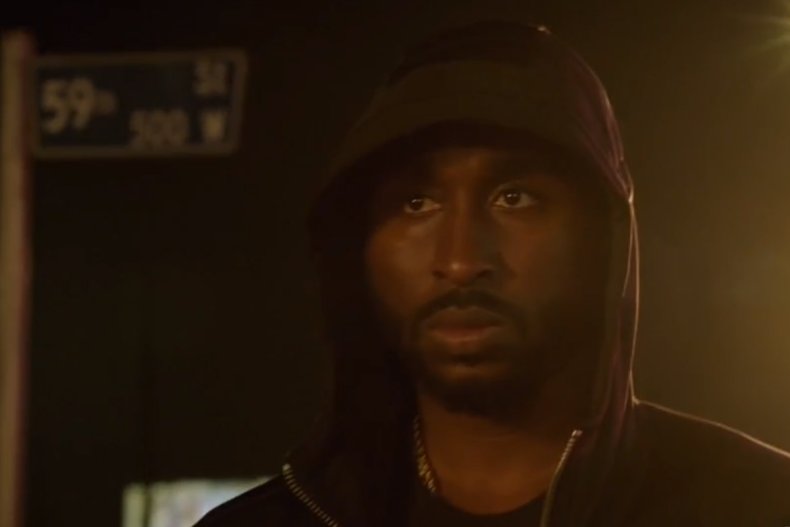 For example, one wrote: "preach gonna beat tyrone ass. he's probably doing this for coop like two percent and rest of it's personal. we getting a coop centric episode and honestly it what bre-z deserves. see y'all january 20"—a reference to one rumored return date for the series (though according to IMDB the show is due to return on January 13.
Mostly though, all fans had were questions. One tweeted, "how did Tyrone get out of jail? Why can't Coop just live her life?," while another asked, "so now Coop gotta fear for her life for the rest of the season?? Why y'all bring Tyrone back?"
Another fan seemed to have a little behind the scenes information. According to Meaww, they wrote, "since Tyrone might be coming back he is definitely going to come for Coop but what if instead of directly coming for her he goes after Spencer [Daniel Ezra] to hurt her even more. I only say this because all of the cast minus Daniel have been filming in a hospital today."
All American Season 2 returns in January 2020 on The CW.