'All American' Season 2 Netflix Release Date: When is the New Season on Netflix?
All American was a hit for Netflix last year after The CW dropped the first season onto the streaming platform. Season 2 of the show is now airing on Mondays on The CW, but its Netflix release date will not be until 2020 for those who want to binge the season all at once.
Netflix has a deal with The CW whereby all of their shows which debuted before 2019 arrive on the streaming service eight days after their season finale airs on TV. In effect, this means that the Netflix release date for All American Season 2 is likely to be in late March 2020.
Season 1 of the show aired from October 10 2018 to March 20 2019 on The CW before arriving on Netflix on March 28. If Season 2, which began on October 7 2019, follows the same release schedule, we can expect it all to be on Netflix on Tuesday, March 24 2020.
Until that time, however, The CW will stream episodes of All American Season 2 on its own website and app. Throughout its run on the channel, The CW makes the last five episodes available to stream. Season 1, meanwhile, is streaming on Netflix now.
In fact, Season 1 being on Netflix is a big reason why fans got to see Season 2 in the first place. Deadline reported in April that the show was "doing well on the streaming platform" and that the show's executive producer Greg Berlanti shared "strong Nielsen numbers for the show's early going on Netflix"—though the streaming service itself does not officially release its ratings data.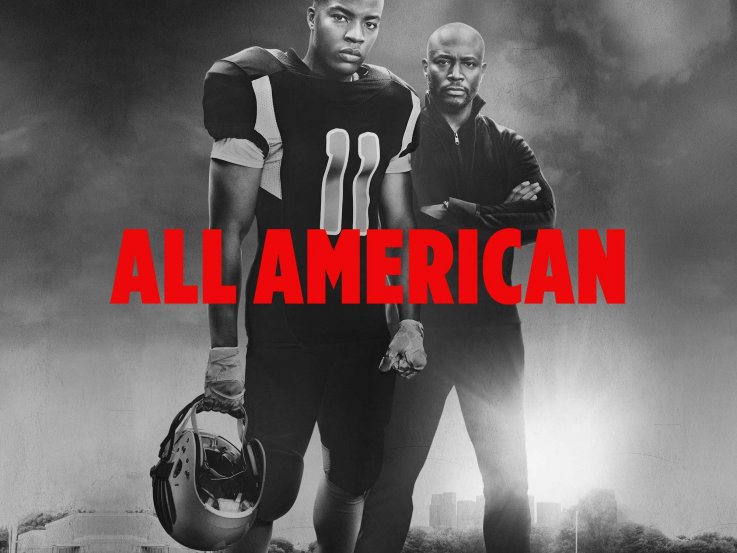 Executive producer Robbie Rogers and showrunner Nkechi Okoro told the website: "While we don't get numbers from Netflix, we have been trending on the site since its first weekend on there and the social media chatter around the show skyrocketed over the last three weeks."
In that same interview, Berlanti said: "A few weeks back, Nielsen released data to The CW saying All American was the number 3 show of the week for Netflix and number 2 in teenagers. Obviously Netflix is quiet about that sort of thing but all the indicators we've gotten are very positive and a good sign that the show is continuing to find an audience, just as Riverdale did after its first season on The CW and Netflix."
All American was not one of the 10 shows The CW renewed in January 2019⁠—notably, the show was only renewed in April, about a month into its run on Netflix. As such, fans may similarly not find out if the show gets a Season 3 until its Netflix run begins⁠—though the Season 2 premiere did get series-high ratings on The CW, with TVLine reporting it was watched on the channel by 926,000 viewers.
All American Season 2 is coming soon to Netflix.
'All American' Season 2 Netflix Release Date: When is the New Season on Netflix? | Culture