'All American' Season 2 Streaming: How to Watch The CW Show Online and Live Stream
All American Season 2 is now airing on The CW, which offers viewers a number of options to watch the show online and live stream episodes of the football drama. The CW will air episode of the shows on Monday nights, after which time they will be available to watch online. Netflix is also due to stream the season in full after it finishes airing on The CW.
How to Stream All American Season 2
There are a number of options available for those who want to either stream episodes live or watch them on catch-up. After episodes air at 8 p.m. ET / 7 p.m. CT, they are made available to watch on The CW app and website.
This service is free to use, and offers the last five episodes of all its shows, including not only All American but shows like Riverdale, The Flash and Arrow. However, the service does not have a live stream feature or an option to download episodes of its series.
Though The CW app and website do not have a live stream feature, there are a number of other services that do offer All American fans the chance to watch the show online as it airs on The CW. These include fuboTV, Hulu with Live TV, AT&T TV Now and YouTube TV. The pricing for each service is as follows:
fuboTV: Standard package has 92 channels including The CW and costs $54.99 a month after a 7-day trial.
Hulu with Live TV: 67 channels for $44.99 a month after a 7-day trial.
AT&T Now: "Plus" package (the cable provider's cheapest plan) offers over 45 channels for $50 a month with 7-day trial.
YouTube TV: 70-plus channels for $49.99 a month with one week free trial.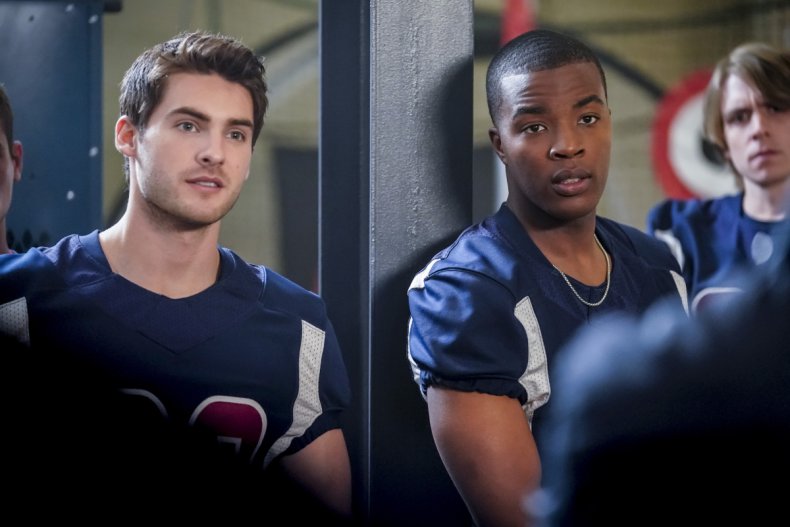 For those who want to wait until All American Season 2 has finished so they can binge it all in one go, the series is due to come to Netflix after it has finished on The CW. The streaming service has not revealed its release date yet, but it is expected to follow a similar release pattern to the first season.
The CW has a deal with Netflix whereby seasons of their shows arrive on Netflix eight days after they have finished airing on the network. Season 1, for example, finished on February 27, 2019 and arrived on Netflix on Thursday, March 7. As such, Season 2 is expected to have a Netflix release date in March 2019.
However, showrunner Nkechi Okoro Carroll has previously said the show could be extended for more episodes, which would push forward the Netflix release date. The showrunner has told TVLine Season 2 will be longer "if there's room on The CW's schedule for more." Either way, it will be on Netflix by spring 2020.
All American Season 2 airs Mondays at 8p.m. ET/7p.m. CT on The CW.