'All American' Season 4 Release Date: Will There Be Another Series of The CW's Sports-drama?
All American is the U.S. sports drama series inspired by the life of American football player, Spencer Paysinger, a former American football linebacker. British actor Daniel Ezra portrays Spencer James, the star player of South Crenshaw High.
A spin-off series, titled All American: Homecoming was recently announced but what about the future of All American?
Newsweek has everything you need to know.
Will There Be Another Series of 'All American'?
There is good news for fans of All American ahead of tonight's (Monday, July 19) Season 3 finale.
All American will return for a fourth season on The CW as well as the spin-off, All American: Homecoming.
A fourth series was given the green light in February 2021, just weeks after the Season 3 premiere.
All American Season 3 was given the go-ahead alongside other big CW shows including Batwoman, Charmed, DC's Legends of Tomorrow, Dynasty, The Flash, In the Dark, Legacies, Nancy Drew, Riverdale and Roswell, New Mexico.
Announcing the news, Mark Pedowitz, chairman and CEO of The CW said in a statement: "Though we're just a few weeks into the new season, we wanted to get a strategic head start on next season with these early renewals, which allows our production teams to start laying out story arcs and hiring staff, and at the same time, continues to provide us with a strong, stable schedule to build on for next season."
There is even more good news for All American fans. Season 4 has already been given a release date and there is not too much longer to wait.
When Is 'All American' Season 4 Out?
Season 4 of All American is set to premiere on Monday, October 25, 2021, on The CW.
The number of episodes in the next season of All American has not been confirmed by The CW but following in the footsteps of the previous three series, All American Season 4 will most likely have between 16 and 19 episodes, which will air weekly on The CW.
Just like the first three seasons, All American Season 4 will be released on Netflix at a later date.
Every season so far of All American has landed on Netflix eight days after the season finale airs on The CW, so Season 4 will most likely drop in Spring 2022.
Who Will Star In 'All American' Season 4?
The entire main cast is back for the fourth season of All American.
This means British actor Daniel Ezra will be back as Spencer James, the star football player of Crenshaw High.
Empire's Bre-Z will be back as Tamia 'Coop' Cooper, Spencer's close friend, and Heartland's Greta Onieogou as Layla Keating, Spencer's ex-girlfriend from Beverly High.
13 Reasons Why star Samantha Logan returns as Olivia Baker, Spencer's main love interest and Michael Evans Behling is back as Jordan Baker, Olivia's twin brother.
Pretty Little Liars alum Cody Christian is also back as the troubled footballer Asher Adams.
Also starring in All American Season 4 is Mad Men's Karimah Westbrook as Grace James, Castle's Monét Mazur as Laura Fine-Baker, and Private Practice star Taye Diggs as Billy Baker.
New faces in Season 3 included Alexandra Barreto as Coach Montes and Alondra Delgado as Vanessa, who will hopefully be back for All American Season 4.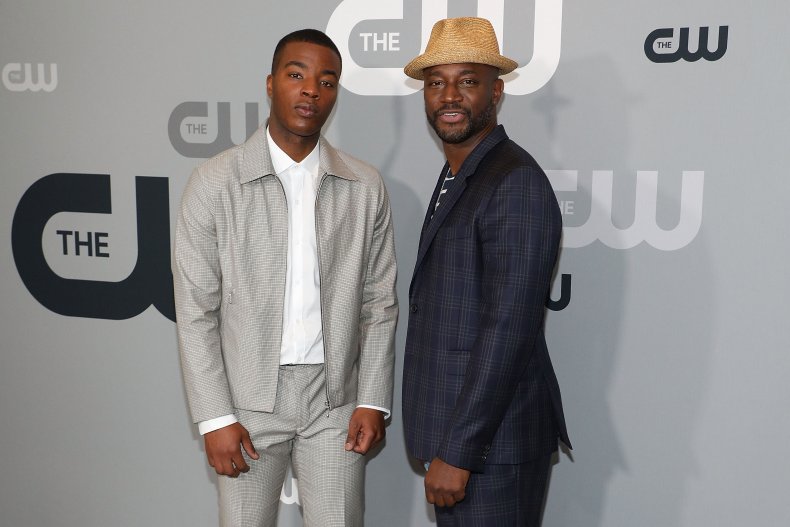 What Will Happen In 'All American' Season 4?
At the time of writing, the Season 3 finale of All American had yet to air, so it is hard to predict what will happen in the show's fourth outing.
Season 3 saw James return to South Crenshaw High to play football with Billy Baker (played by Taye Diggs) by his side as the new head coach.
The move saw James transfer back from Beverly Hills High after becoming state champion with the rival school.
Season 4 will most likely see Spencer James and his friends edge closer to graduation and may see him looking to the future—post-high school.
The real Spencer Paysinger went on to play college football at Oregon, so Season 4 could see James embark on the college try-outs journey.
The All American spin-off, All American: Homecoming, will follow Simone Hicks (Geffri Maya) as she heads off to college, so a farewell episode could be on the cards in Season 4.
The spin-off was recently given a series order by The CW after the pilot episode aired as part of the third series of All American.
In the meantime, fans have been sharing their excitement for season four of All American on Twitter.
One fan posted: "All American is about to have so many cliffhangers for the end of the season. There's so many things going on. Season 4 is going to be great."
A second fan tweeted: "ALL AMERICAN GOT RENEWED FOR A SEASON 4 AS IT SHOULDDDD IM SO HAPPY #AllAmerican."
A third fan added: "We're getting season 4 of All American, go ahead then!"
All American Season 3 concludes tonight at 8 p.m. ET on The CW.