All the Best Picture Oscar Winners Ranked, According to Critics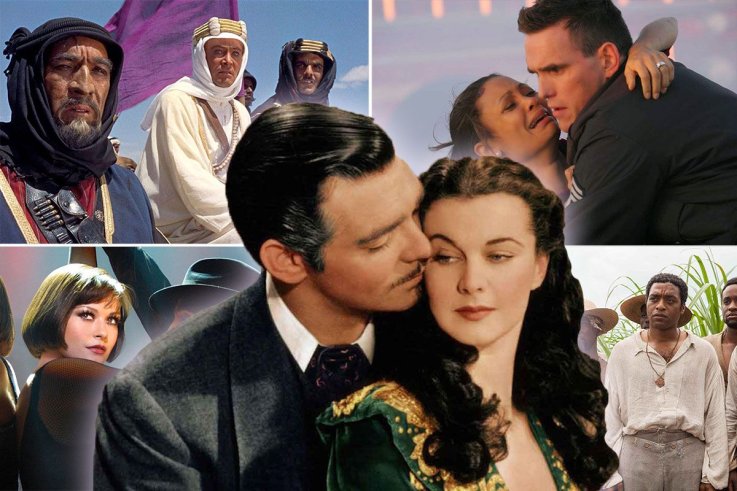 The New York Observer called it "a loopy, lunkheaded load of drivel." Vulture thought it was a "complacent movie, too comfortable with itself to generate real dramatic tension."
Although many other reviewers thought Guillermo del Toro's fantasy romance The Shape of Water was excellent, it was by no means a universal hit with either critics or audiences.
Yet it still scooped the Best Picture statuette at the 2018 Academy Awards, beating better-reviewed movies like Greta Gerwig's Lady Bird and Jordan Peele's Get Out.
The Times opined that the film's success proves that "the award-givers get it wrong… It's what they do. Support a big, sloppy, malformed cinematic sedative instead of championing genius, innovation and rigor."
It's certainly not the first time the Best Picture award has caused controversy among critics. Since the first Oscar ceremony in 1939, the Academy has been given the thankless task of declaring one film to be superior to all others that year—and unsurprisingly, not everyone has agreed.
The Academy is well-remembered for its questionable decision to award Best Picture to the largely forgotten How Green Was My Valley over Citizen Kane at the Oscars in 1941.
In 2005, the award went to Crash, snubbing Ang Lee's heartbreaking cowboy drama Brokeback Mountain. That particular decision, which caused outcry at the time, haunts ex-Academy members—in 2015, a Hollywood Reporter poll showed it was the decision they most wished they could overturn.
However, there's no turning back the clock—the Best Picture winners are here to stay. Still, critics can and most certainly will have their say over the Academy's judgment.
Rotten Tomatoes has aggregated critical opinion, giving each Best Picture winner an average score out of 100. That's with the exception of 1929's The Broadway Melody, which hasn't received any reviews on the site.
We've collected these scores, and ranked the movies from worst to best. If two movies draw, we've used their audience score, given by Rotten Tomatoes' users, as the deciding factor.
We've found out which Best Picture winner critics believe deserved the prize the most—and which were the most baffling additions to the prestigious list.