All Biden Properties Should've Been Searched Right Away: Ex-US Attorney
Former U.S. Attorney Barbara McQuade criticized President Joe Biden's handling of a case involving a trove of classified documents found at several east coast properties over the last several months, saying his slow-rolling of an investigation into what was taken has only helped extend the length of public scrutiny he's received since their discovery.
After criticizing former President Donald Trump for fighting the return of classified documents found at his Mar-a-Lago home last summer, Biden has been the subject of relentless press coverage after his team revealed the discovery of a handful of classified documents at an office he'd maintained at the University of Pennsylvania.
The media crisis only got worse for him after an additional trove was discovered in a garage at his home in Delaware—a discovery that opened questions not only about the security of classified information after presidents leave the White House, but what else could be out there.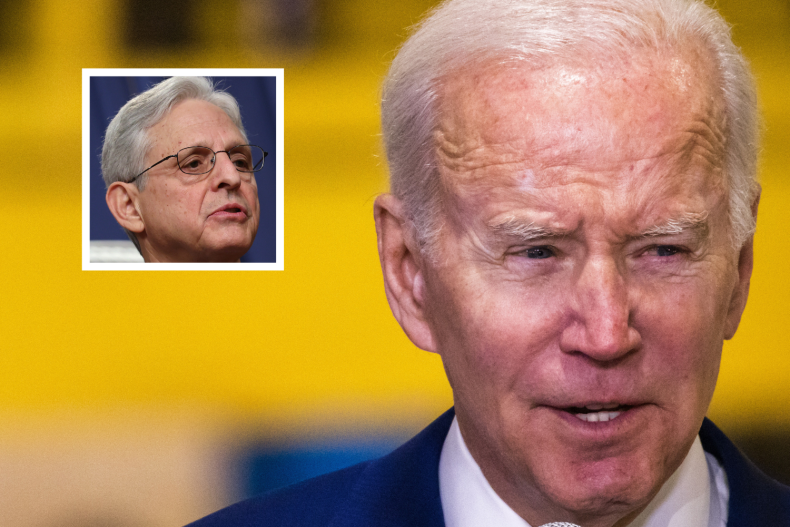 Federal authorities feel that way as well. On Wednesday, multiple media reports confirmed the Federal Bureau of Investigation would be leading a search of Biden's vacation home at Rehoboth Beach for additional documents in what the White House characterized as a "consensual" search.
"Today, with the President's full support and cooperation, the DOJ is conducting a planned search of his home in Rehoboth, Delaware," Bob Bauer, personal attorney to President Biden, told CBS News in a statement. "Under DOJ's standard procedures, in the interests of operational security and integrity, it sought to do this work without advance public notice, and we agreed to cooperate. The search today is a further step in a thorough and timely DOJ process we will continue to fully support and facilitate. We will have further information at the conclusion of today's search."
Biden's lawyers had already conducted their own search of the house, while the FBI search that concluded Wednesday found no classified documents at Rehoboth beyond the additional documents they'd unearthed at Biden's home in Delaware.
Some, however, feel Biden should have been more proactive in permitting the FBI to investigate his other properties amid mounting allegations by Republicans that the agency was treating Trump unfairly.
While Trump's home was raided by the FBI after he refused to comply with requests from the National Archives to return the documents they discovered were missing, some feel Biden has gotten off too easy, even though he voluntarily returned whatever documents he'd found back to the federal government.
Allowing the story to linger, McQuade said, only hurts the president more.
"Biden's team has managed to turn one event into five separate news stories," McQuade wrote on Twitter. "All properties should have been searched the day the first document was found in November. Instead, it is drip, drip, drip."
Whether his response has damaged public perception of Biden is another story.
A Morning Consult poll published last week found his handling of the classified documents situation has not changed the view most voters hold of Biden. Meanwhile, additional polling by CNN last week found most Americans approved of Attorney General Merrick Garland's decision to appoint a special counsel to investigate the documents.
And while conservative pollsters found just under half of the country believe Biden's document discovery to be a "major scandal," an additional poll by ABC News/Ipsos poll last month also found a sizable share of the population, about 43 percent, currently believe Trump's handling of the documents "was a more serious concern."
Update 02/01/23 1:45 p.m. ET: This article was updated with more information.