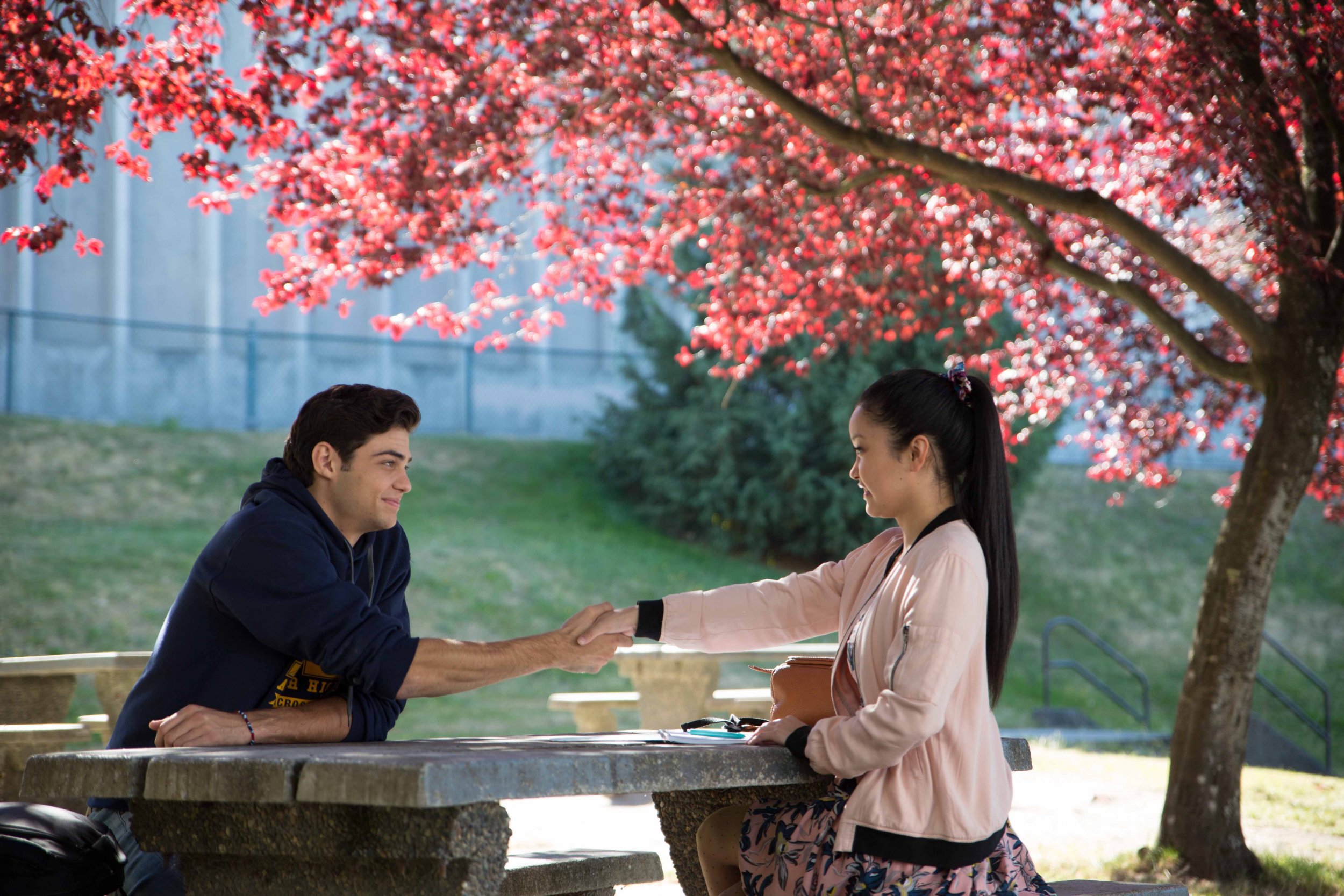 Netflix on Friday released a film adaptation of Jenny Han's 2014 novel To All the Boys I've Loved Before.
Lara Jean wrote love letters she never intended the recipients to ever see, but they were mailed. Since one of those letters was to her sister Margot's boyfriend, Josh, Lara Jean began a fake relationship with Peter, another boy she wrote to. There are several notable differences between the book and the movie. (Spoiler alert for both!)
There are a few minor changes, like Kitty's age (she's two years older, 11, in the film), but there are six major differences that stand out between the book and movie.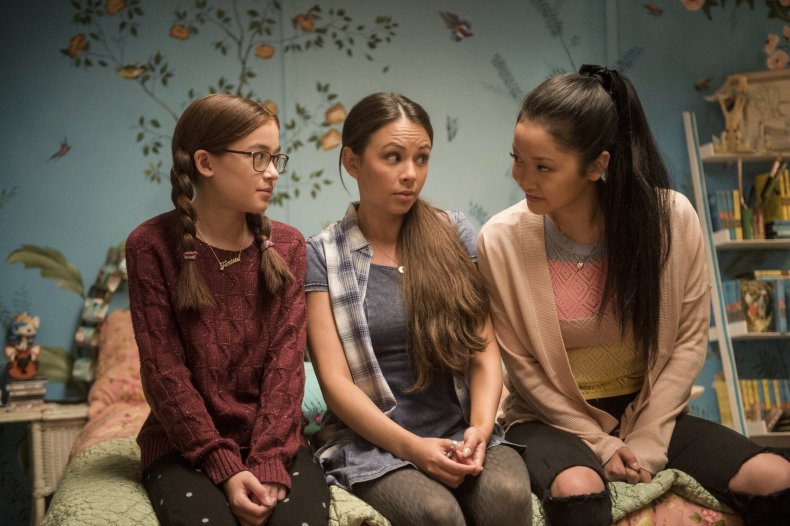 Covey Girls vs. Song Girls
In the movie, the sisters are the Covey girls.
In the book, they're the Song girls—and that's important. "Song is, was, my mom's last name," Han wrote for her character, whose mother died. "The reason we are the Song girls and not the Covey girls is my mom used to say that she was a Song girl for life, and Margot said then we should be too."
Knowing vs. Not Knowing Who Sent the Letters
The movie didn't show Lara Jean's younger sister, Kitty, send the letters, but you saw her go into Lara Jean's closet and look up to where the hat box that kept them.
The book was written in the first person, so readers only know what Lara Jean did. Until Kitty confessed to Lara Jean, you didn't know who mailed the letters.
Why Peter Wanted to Be in the Fake Relationship
In the movie, Peter said his ex-girlfriend Genevieve would want to get back together if she heard he and Lara Jean were together.
In the book, Peter's reason was the opposite. "Gen will get it that we're over," he told Lara Jean.
When Lara Jean First Kissed Peter
In the movie, Peter approached her about the letter, she saw Josh holding his and she kissed Peter.
In the book, Peter approached her about the letter, but it wasn't until four chapters later Josh spoke to her about his letter. She told him she was dating Peter and then kissed Peter.
John Ambrose's Role
In the book, Lara Jean went to a Model UN scrimmage to see John Ambrose. She ended up delivering notes, and he recognized her. Then, she left.
In the movie, he showed up at her door at the end, with the letter she wrote him and flowers. That could set the stage for a sequel since he played a role in Han's second book, P.S. I Still Love You.
The Ending
The movie was wrapped up with a nice bow, with Lara Jean and Peter starting a real relationship.
The book ended with Lara Jean and Peter not together and set up the second book in the trilogy, with her beginning to write, "Dear Peter…"