'All Canadians' Hit Ashley Madison With $578 Million Suit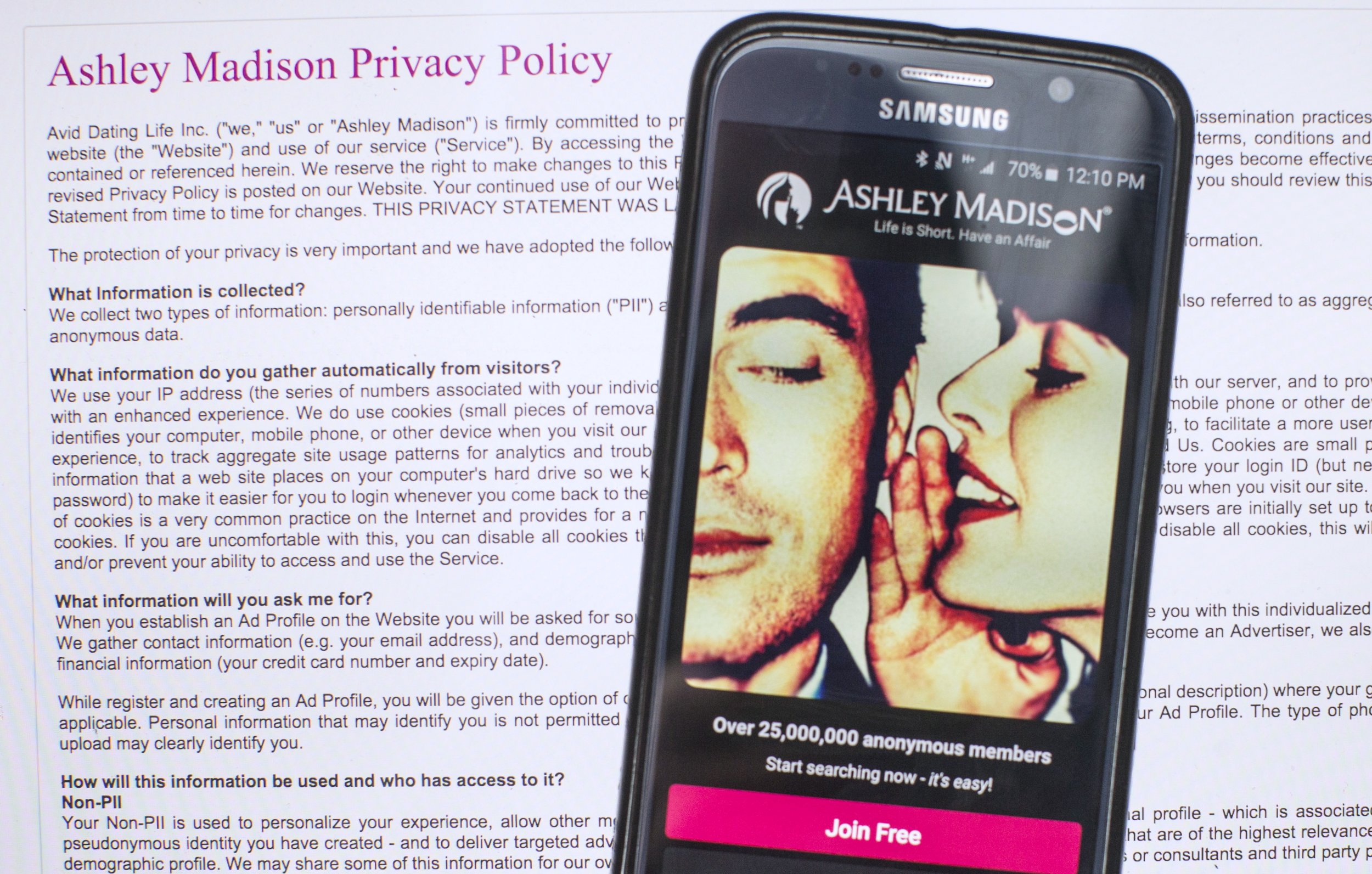 The extramarital affair website Ashley Madison has been served with a $578 million lawsuit following a breach last week that resulted in data concerning 39 million of its members being leaked online, including usernames, messages and email and home addresses. Hackers stole the data in July and threatened to post it all online unless Ashley Madison was voluntarily shut down.
The suit against Avid Dating Life and Avid Media, the Toronto-based companies that run Ashley Madison, was filed on Thursday in the Ontario superior court of justice. The Canadian law firms Strosberg LLP and Charney Lawyers and Sutts filed the suit, saying they were doing so on behalf of "all Canadians" who had been affected by the data dump. The Associated Press notes that hundreds of email addresses involved in the hack are linked to government workers in Canada, as well as members of the military and the Royal Canadian Mounted Police.
In a statement, the law firms wrote: "Numerous former users of AshleyMadison.com have approached the law firms to inquire about their privacy rights under Canadian law. They are outraged that AshleyMadison.com failed to protect its users' information. In many cases, the users paid an additional fee for the website to remove all of their user data, only to discover that the information was left intact and exposed."
The suit goes on to argue that the privacy of its Canadian members was violated. The suit won't be targeting the hackers, however, who released the data on an apparent crusade to expose infidelity after the site amassed fees from users without deleting their data afterward. The suit's class-action status has yet to be verified by the court.
Ashley Madison has said that users' personal details revealed in the data dump can't necessarily be used to prove infidelity.