Cancer patients might soon get a prescription that doesn't come in pill form: exercise.
Evidence for exercise improving health is plentiful. We know that being physically active helps people lose weight, improve their mood, get better sleep, improve their energy levels and sex drive, and reduce the risk of a wide variety of illnesses, like diabetes and heart disease. Now, doctors at the Clinical Oncology Society of Australia (COSA) are so confident in its ability to improve the lives of cancer patients that they say all doctors should prescribe it.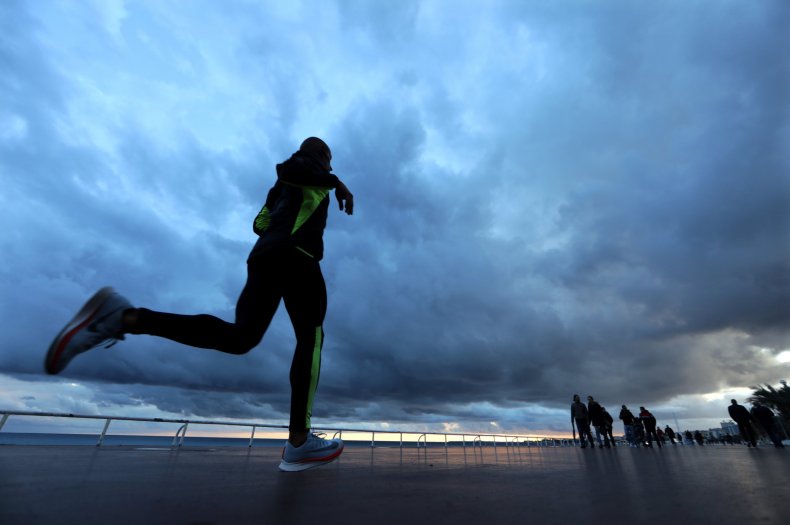 Instead of trying to take it overly easy during cancer treatment, COSA recommends that everyone with cancer should continue physical activity as normal and should exercise 150 minutes each week. The workout doesn't need to be too intense: just walking, jogging, bike riding or taking the stairs, for instance. Additionally, they recommend two to three resistance training exercises, like weight lifting, each week. Doctors can tailor their prescription based on their patients' abilities.
This comes after an extensive history of research on how being active affects the quality of life of cancer patients. One study found it reduces fatigue and emotional distress, and improved physical functioning, among breast cancer patients who were undergoing radiation therapy. Evidence cited in COSA's recommendation finds that exercise is beneficial because it reduces some of cancer treatment's side effects; reduces the chances of developing new cancers and other diseases; and, in some types of cancer, might actually improve longevity and reduce the chances that cancer will kill the patient.
However, oncologists don't always tell their patients about these benefits. A paper published in the journal Current Oncology in June 2012 said prescribing exercise programs for American and Canadian patients was "an exception rather than the norm in cancer care." And the COSA report said most Australians with cancer don't follow the exercise requirements either.
COSA recommends that all oncologists should refer patients to an exercise physiologist or physiotherapist to help them develop their own workout schedule and stick to it.