The Democrats Calling To Impeach President Trump Aren't Stopping Any Time Soon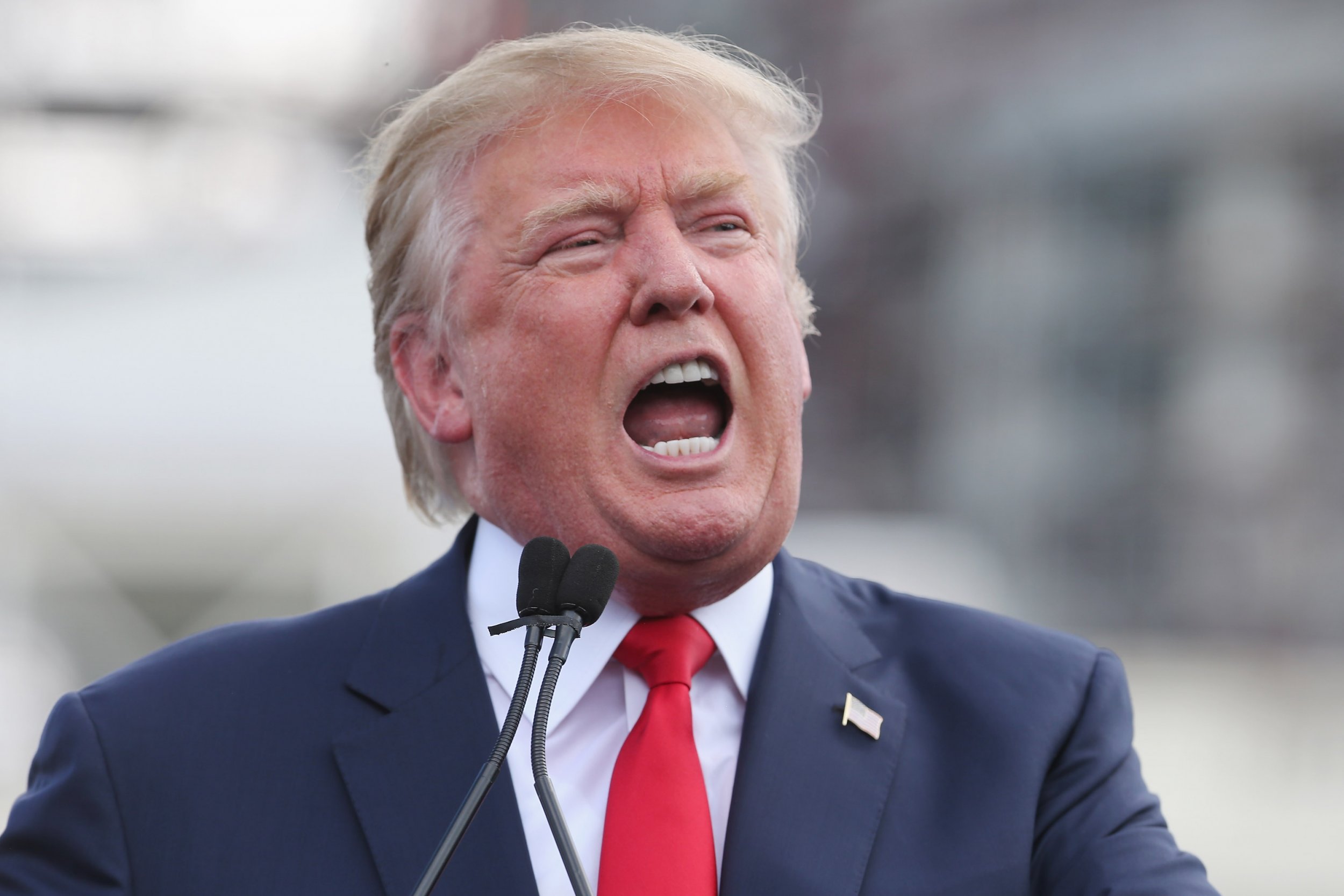 Not even one year into Donald Trump's presidency and multiple members of Congress are calling for his impeachment.
So far, one Democrat has filed impeachment articles, two more say they will, and several others are considering it.
Here are the leading supporters of the growing Impeach Trump movement:
Brad Sherman
The California Democrat actually filed an article of impeachment against the president in July, and it remains the only measure expressing interest in removing the president from office.
Sherman first drafted his impeachment article after Trump fired James Comey as F.B.I. director, according to the New York Times.
"At this stage, my articles are not causing the removal of the president of the United States," Sherman told the Times. They are, he said, "speaking for and galvanizing those people who are appalled at the recklessness and the incompetency."
Al Green
The Texan, perhaps one of the most aggressive Democrats on the stance of impeachment, threatening to force a floor vote to impeach the president after the president's outrage against NFL players who kneeled during the national anthem to protest police brutality.
"I rise to say to the world that this is not what America is all about," Green said during a House floor speech. "I will stand here in the well of the Congress, and I will call for the impeachment of the president of the United States of America."
Green promised to file an impeachment resolution the following week, but did not. The Washington Post reported that he was under pressure from Democratic leadership. Green disputed that, but he did sign onto the article of impeachment filed by Rep. Sherman in July.
Steve Cohen
The Tennessee Democrat plans to introduce impeachment articles in the coming weeks, according to The New York Times.
"Impeachment is what people understand," Cohen told the Times. "I've got a very safe district that is very supportive of impeachment, I believe. And if I can't come out for impeachment, then how can I expect these Republicans to come out for impeachment?"
Cohen originally tried to create a resolution of "no confidence" in President Trump or the administration—he's called it "impeachment light." But he said after watching Trump's response to the violence in Charlottesville, that wasn't enough.
On MSNBC, Cohen said he had the backing of Republican lawmakers, too.
"I have one Republican that has said he is looking at it, he's considering it," Cohen said on MSNBC Live. "I have other Republicans, just like Sen. Bob Corker suggested, who have told me on a constant basis that they know this man is not balanced, he is not capable of continuing to lead us."
Pramila Jayapal
On the Bill Press Show on Friday, the Washington freshman said she hasn't signed onto anything yet, but added, "Several of us have been really thinking about how we responsibly address the crisis that we have in front of us."
"And I think that we have to," Jayapal said. "I don't think there's a question of law in terms of knowing that there are significant constitutional impeachable violations that Donald Trump has committed."
She said impeachment isn't just about the law, but it's also about the political process as a whole. She knows, though, that in order to have a successful impeachment, Republicans have to join in—and attempting and failing to impeach the president wouldn't bode well for any Democrat.
"And even after [Special Counsel Robert] Mueller's indictments, [House Judiciary Committee] ranking member [Representative John] Conyers sent a letter to [House Judiciary Chairman Rep. Bob] Goodlatte saying, 'We really need to be holding hearings on all these things.' We're getting nowhere on it, and so you know, they might drive us to having to file articles," Jayapal said. "But I do think we have to make sure that they don't backfire on us, and that we have a way to either be utilizing them to really show Americans what has happened. They have to be in my mind, very legally sound proof in the wording. I don't think, I think it's a very serious thing."
Maxine Waters
The longtime California congresswoman has been vocal about her disdain towards the Trump administration, particularly after Trump's disrespectful phone call with the wife of a fallen soldier. And a speech in late October, Waters said she wanted to "take Trump out."
She was criticized for the allegedly violent rhetoric.
"That's absolutely ridiculous ... that a 79-year-old grandmother who is a congresswoman and who has been in Congress and politics all these years doing any harm," Waters said on CNN. "The only harm I might be doing to the President is I want him impeached."
She hasn't said if she supports Representative Green's nascent impeachment effort, but Waters she did say that "at some point in time, impeachment is inevitable."
Inevitable, perhaps, but not immediate.
Democratic New York Representative Jerrold Nadler, a senior member of the House Judiciary Committee, told the Hill, "We're not there yet" even though he thinks Trump has done "really terrible things."
"I don't want to vote on impeachment. I think it's too early. We don't have the evidence; we don't have the case," Nadler told The Hill. "You don't want to discredit it by voting for impeachment resolutions before you have the facts."