'All in the Family Live' Cast: Who Stars in the New 'Live in Front of a Studio Audience'?
After a successful first installment in May, ABC's Live in Front of a Studio Audience is back with another live episode of All in the Family, with an all-star cast bringing to life the Bunkers and the Jeffersons. Woody Harrelson and Marisa Tomei will be back to lead the show, with Kevin Bacon, Jesse Eisenberg and Justina Machado joining the cast for this second episode.
Who is in the cast of All in the Family Live?
Archie Bunker—Woody Harrelson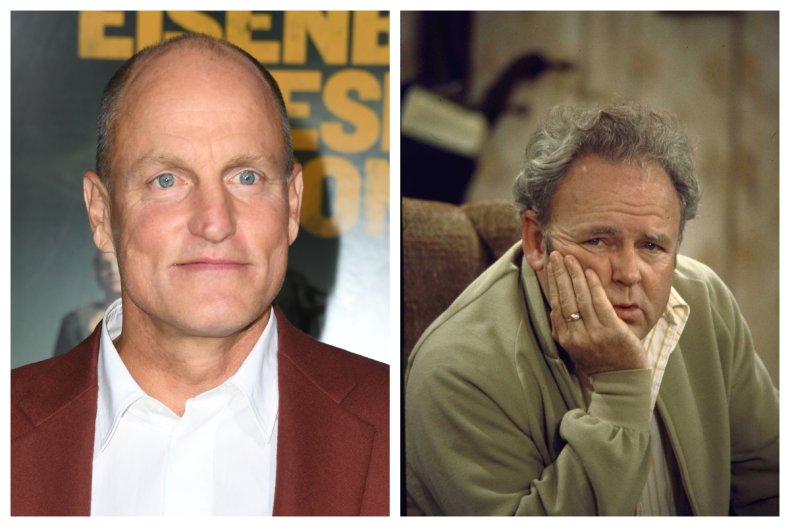 In the role originally played by Carroll O'Connor is Archie Bunker, the now-controversial "lovable bigot" at the head of All in the Family.
In an interview with Vanity Fair, three-time Oscar nominee (for The People vs. Larry Flynt, The Messenger and Three Billboards) Woody Harrelson said of taking on the role: "All in the Family is a big part of my childhood. We watched it every week. I'm a big fan of the show, but I've got to admit it's daunting, because Carroll O'Connor is so great. It's kind of like wanting to take on A Streetcar Named Desire with the knowledge that obviously no one can do it better than Brando."
Edith Bunker—Marisa Tomei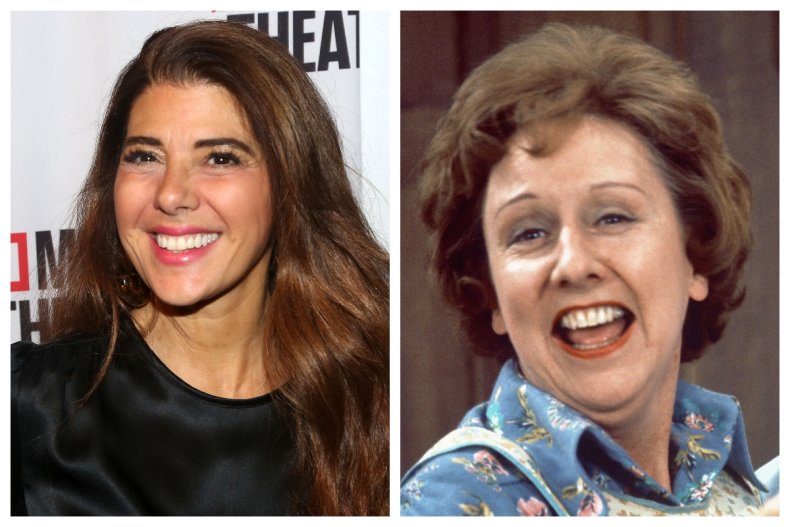 The wife who has to tolerate Archie is Edith, originally played by Jean Stapleton but portrayed here by Oscar-winner (for My Cousin Vinny) Marisa Tomei. Speaking to Indiewire, Tomei said of her interpretation of the character: "She is a nonjudgmental person who really tries to see the good in everybody, and her breadth of knowledge isn't big. Her world is going from her home to the supermarket and back. The idea of this housewife turned me off initially. That space of innocence can also be translated as dingbat. I love playing a dingbat, but I also love playing the person who's wise and you don't think she's wise."
Gloria Stivic—Ellie Kemper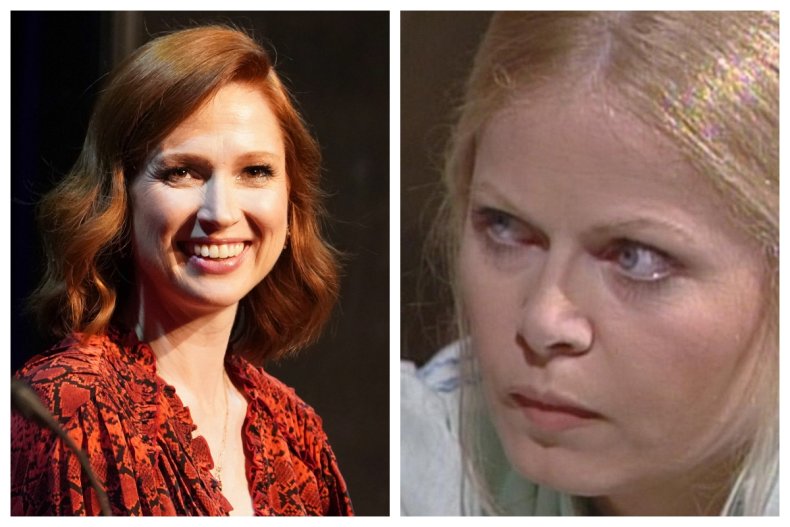 Also returning for another episode is Unbreakable Kimmy Schmidt star Ellie Kemper as Gloria, the college-aged daughter of the Bunker family originally played by Sally Struthers.
Meathead—Ike Barinholtz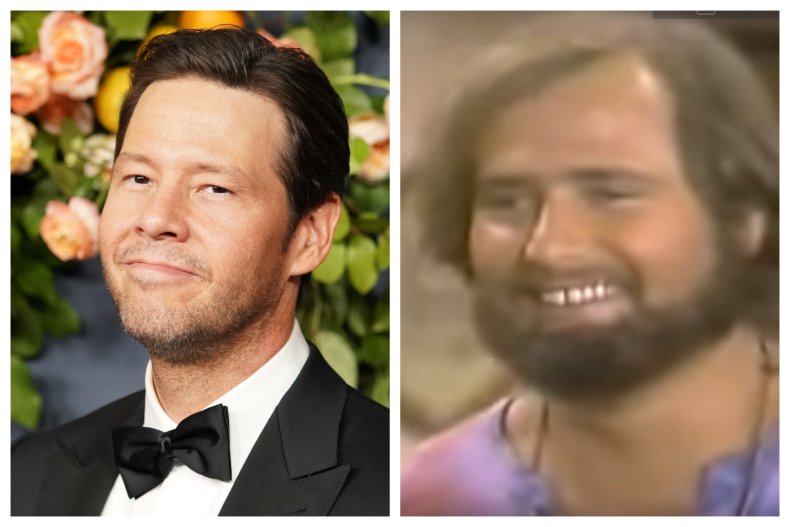 Playing Gloria's husband Michael (first portrayed by Rob Reiner)—called 'Meathead' by Archie—is Ike Barenholtz, star of Neighbors, Suicide Squad and Blockers.
Joining the cast in as-yet-unnamed roles are Footloose's Kevin Bacon, The Social Network star Jesse Eisenberg andOne Day at a Time actor Justina Machado.
Also airing on as part of the same special will be a live episode of Good Times, with a cast including Andre Braugher, Viola Davis and Tiffany Haddish.
Live in Front of a Studio Audience airs Wednesday, December 18 on ABC.