All Four Living Former Presidents Deny Trump's Claim They Wanted to Build Border Wall
All four living former presidents have refuted Donald Trump's claim that they spoke to him about also wanting to build a wall along the U.S.-Mexico border during their time in office.
Trump made the disputable claim, failing to mention which former presidents had spoken to him, during a news conference in the White House Rose Garden while defending the ongoing government shutdown over his demands for an additional $5 billion to fund the wall.
Read more: Trump could get border wall funding in exchange for an immigration reform vote, Democratic senator says
"This is national security we're talking about," Trump said. "We're not talking about games. We're talking about national security. This should have been done by all of the presidents that preceded me. And they all know it. Some of them have told me that we should have done it."
Get your unlimited Newsweek trial >
The surviving former presidents have all denied that they ever talked to Trump about a border wall, or expressed any regret for not building one.
Eric Shultz, spokesman for Barack Obama, did not directly respond to a request for comment but noted previous remarks made by Obama that appear to prove his dismissal of the idea.
One May 2016 comment from Obama stated: "Suggesting that we can build an endless wall along our borders, and blame our challenges on immigrants—that doesn't just run counter to our history as the world's melting pot; it contradicts the evidence that our growth and our innovation and our dynamism has always been spurred by our ability to attract strivers from every corner of the globe," reported The Associated Press.
Angel Ureña, spokesman for Bill Clinton, also said Clinton had never spoken to Trump about building a wall across the border. "In fact, they've not talked since the inauguration," he said, reported Politico.
Get your unlimited Newsweek trial >
George W. Bush's spokesman, Freddy Bush, also told reporters that the former president had never discussed a border wall with Trump.
Jimmy Carter issued a statement on Monday through his nonprofit organization denying Trump's assertion. "I have not discussed the border wall with President Trump, and do not support him on the issue," the Carter Center wrote on Twitter.
The White House did not immediately respond to a request for comment on Trump's claim. Trump's own acting chief of staff, Mick Mulvaney, said he had "no idea" who Trump is referring to during an interview with CNN's Jake Tapper on Sunday.
A spokesman for George H.W. Bush, who died in November aged 94, declined to comment on whether he had spoken to Trump, telling The Washington Post it was too soon to be "dragged into such debates."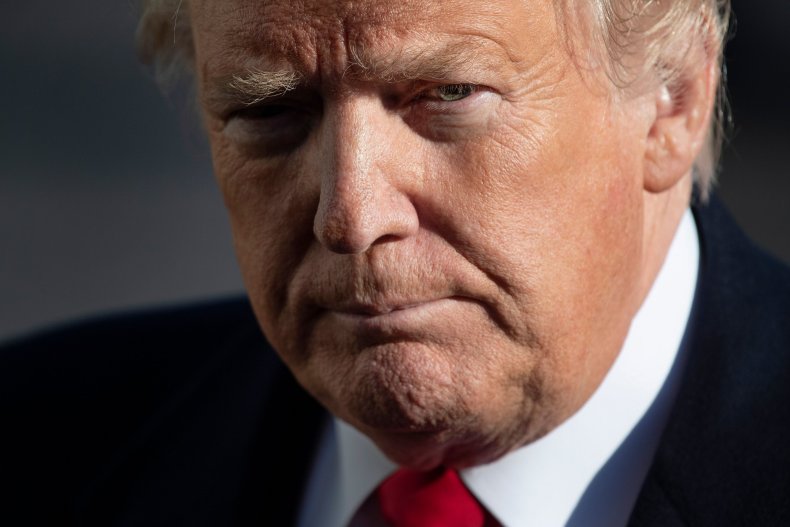 All Four Living Former Presidents Deny Trump's Claim They Wanted to Build Border Wall | U.S.