"All I Want for Christmas is You" Earned Mariah Carey More Than $60 Million in Royalties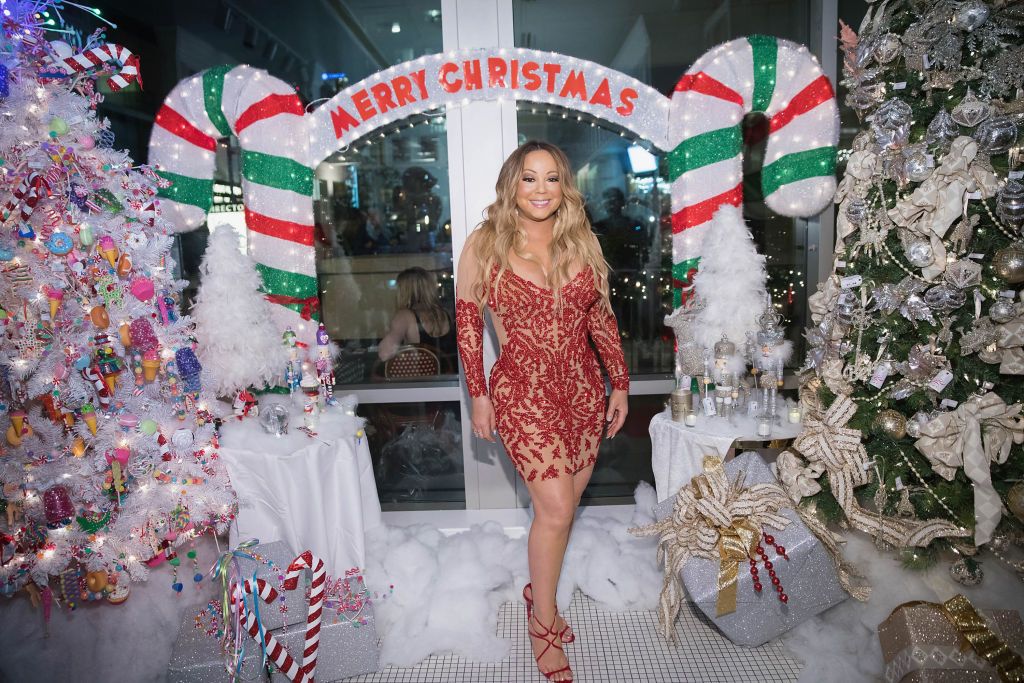 If you spent the Christmas season blasting 'All I Want For Christmas is You' then you contributed to a long-cherished tradition of making Mariah Carey's popular holiday song the anthem of Christmas — with a hefty gift to Carey herself.
An analysis of popular Christmas music from The Economist revealed that the four-minute melody has earned Carey more than $60 million in royalty checks since its November 1994 release. That's no surprise, since the famous song's recognizable beat made 'All I Want For Christmas Is You' the top-selling digital holiday song of all time, according to Nielsen Music.
Her co-writer for the song, Walter Afanasieff, said it was Carey who first suggested the Christmas tune be written with a quick tempo and that the duo went "back and forth" until arriving at the simple arrangement that has become iconic.
"At the time, I thought it was overly simple, and I really didn't like it," Afanasieff said in an interview for the American Society of Composers, Authors and Publishers in 2014. "The oversimplified melody, I guess, that made it so easily palatable for the whole world to go 'Oh, I can't get that out of my head.'"
The song has been covered more than a dozen times since its release more than two decades ago with everyone from Michael Bublé to Fifth Harmony lending their vocal chords to the Christmas classic. No one has quite beat the original take, however. 'All I Want For Christmas Is You' tops the Spotify playlists for Christmas Classics and Film & TV Favorites — continuing its reign as a holiday favorite with more than 210 million plays. YouTube also announced that the song topped video views with 100 million streams in December.
The same Economist analysis discovered that snowy Christmas weather and low-daylight hours amplify the popularity of holiday tunes — meaning Carey makes thousands more during long winters.
"The genius of Mariah doing this type of rock-and-roll feel is that she created a lyric that is probably to this day is the only love song — Christmas love song — that I even know about, let alone in that tempo," Afanasieff said. "I think that's really the reason, besides it being Mariah Carey doing it."
Carey isn't done for the holidays. She will take the stage on New Year's Eve in Times Square for Dick Clark's New Year's Rockin' Eve after her 2016 performance led to an audio track malfunction.
"Take 2," the singer posted on Twitter.
For good measure, blast "All I Want For Christmas Is You" one more time: