All of Joe Biden's Properties Should be Searched by FBI, Americans Say
A majority of Americans want all of the properties owned by Joe Biden to be searched by the FBI, to check if they contain classified documents, polling conducted exclusively for Newsweek suggests.
The FBI searched Biden's vacation home in Rehoboth Beach, Delaware, on Wednesday, though no classified papers were discovered.
This came after classified documents, dating from the Obama administration, were uncovered at Biden's former office in the Penn Biden Center think tank in Washington, D.C. More documents were found at Biden's home in Greenville, Delaware.
Polling carried out for Newsweek by Redfield & Wilton Strategies, found that 65 percent of people questioned think "all of Joe Biden's properties" should now be searched by the FBI, with 36 percent saying they "strongly agree" with the statement and another 29 percent simply saying they "agree.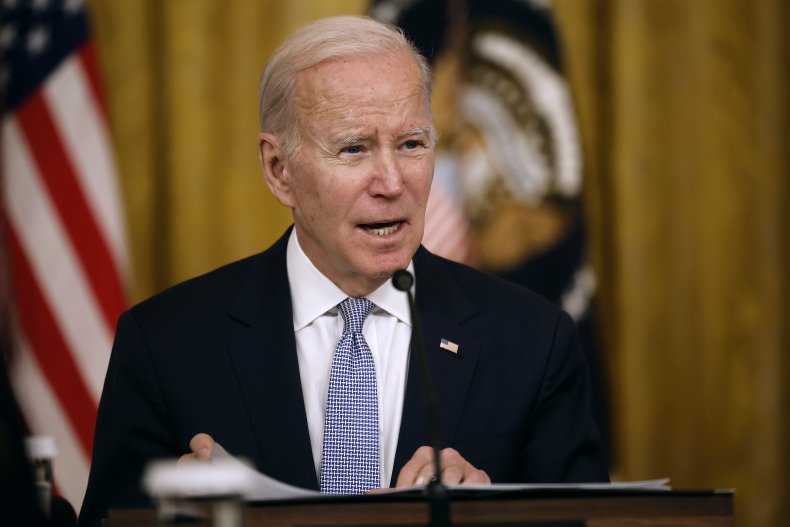 By contrast only nine percent of those polled either "disagree" or "strongly disagree" with the FBI searching all of Biden's properties, with the remainder saying they either "don't know" or "neither agree nor disagree."
Of those surveyed 43 percent said Biden and/or his staff "probably deliberately kept those classified documents," with 34 percent saying they likely did so by mistake, and the other 23 percent unsure.
The poll of 1,500 eligible voters in the U.S. was carried out between January 28 and 29.
On August 8 the FBI raided Donald Trump's Mar-a-Lago resort in Florida, recovering 325 classified documents. Trump is being investigated over a number of possible legal breaches, including violation of the Espionage Act of 1917. He has denied all wrongdoing, and suggested he declassified the documents while still president, though experts question whether this is possible.
According to the Newsweek survey 52 percent of those surveyed believe Trump or his staff "probably deliberately kept those classified documents," a higher figure than for Biden. By contrast just 27 percent think the Republican was likely holding the documents by mistake.
Of those polled 64 percent want the FBI to go further, and search all of Trump's properties for additional documents, with only 11 percent disagreeing with such an action.
According to Biden's attorney, Bob Bauer, the FBI's search of Biden's Rehoboth Beach property lasted from 8:30 a.m. to 12:00 p.m. local time.
The search was "planned" and took place with Biden's "full support" so a search warrant was not required, unlike for the FBI's Mar-a-Lago raid.
Bauer said "no documents with classified markings were found" during the search, but some "materials and handwritten notes," apparently from Biden's time as vice-president during the Obama administration, where taken away for "further review."
Searches of Biden's main Delaware residence, in Wilmington, took place in December and January, with Biden insisting his team alerted authorities as soon as classified documents were discovered, then "co-operated fully and completely" with investigators.
A "small number of documents bearing classified markings," were also found in the home of former vice-president Mike Pence, and later recovered by the FBI.
The White House has been contacted for comment.