All the Marvel Cinematic Universe Movies Ranked from Worst to Best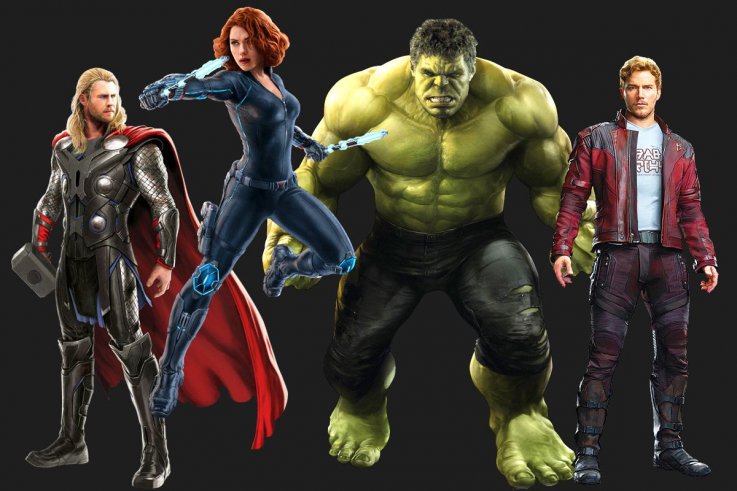 The Marvel movie universe is so complex that it's hard to believe that it only began ten years ago, with 2008's Iron Man.
Now Variety reports that the comic book franchise will try its luck at conquering the small screen too.
Looking to get a foothold in the streaming revolution, which has seen upstart companies Netflix and Amazon rock the content production ecosystem, Disney will launch a new streaming service sometime in late 2019.
They need a powerful force to make a dent in a market already dominated by Netflix, which has 125 million subscribers globally. That's why they're calling on Marvel's superheroes to front a number of high-budget television series.
Variety speculates that Loki and the Scarlet Witch, who have yet to receive their own movies, are two such characters that will take centre stage on the new platform.
The news comes ahead of Marvel's 21st movie release, the hotly-anticipated Captain Marvel, due to hit cinemas in March 2019. The movie stars Brie Larson as the titular U.S. Air Force fighter pilot and new recruit to the Starforce military team, who is drawn into an intergalactic conflict between two alien worlds.
How will these new Marvel installments match up to its previous output? The prognosis is good—the franchise is on an upward trajectory, with many of its newest entries proving to be critical hits.
Newsweek has taken data from the online critical databases and aggregation sites Rotten Tomatoes, Metacritic and the Internet Movie Database (IMDb) to come up with a score out of 300 for each of the 20 Marvel movies released so far.
The results show that Marvel is improving with time, with movies made during the franchise's first five years falling towards the bottom, and more recent installments rising to the top. The very top movie was released this year.
Whether this success can be replicated in the near future is yet to be seen. Marvel has set a high bar—these are the franchise's very best, and very worst, movies so far.