'All Is Not Too Well' Viral TikTok Captures Argument Between Couple Over Taylor Swift Song
Taylor Swift's All Too Well from her album, Red (Taylor's Version) instantly gained popularity among fans everywhere and even led to an argument between one "Swiftie" and her boyfriend, as captured on a viral TikTok.
Shane Barton, who goes by the TikTok username @mogwaiis, recorded himself overhearing an apparent disagreement between his roommate and her boyfriend that stemmed from the song.
"All is NOT too well," the caption on the video, which garnered more than 2 million views read.
Swift began re-recording her first six albums when the ownership of their masters was transferred to Scooter Braun. She previously released Fearless (Taylor's Version) in April 2021.
Newsweek reported that the re-recorded version of her 2012 album included the 19 tracks from the original and 12 new songs she created specifically for it.
A 10-minute short film called All Too Well starring Sadie Sink and Dylan O'Brien was also released, and it has since received 45 million views on YouTube.
Many of Swift's songs were inspired by past relationships, and fans have long suspected that actor Jake Gyllenhaal may be the subject of All Too Well after the two dated from October to December in 2010. Swift was 20-years-old and Gyllenhaal was 29-years-old while they were dating.
"All I'm saying is I just don't get what he did, I just don't get it," Barton's roommate's boyfriend said. "That stupid song was longer than their relationship."
"Oh my god, you need to leave, Brad," the TikToker's roommate replied.
Commenters didn't waste time to weigh in on the couple's tiff.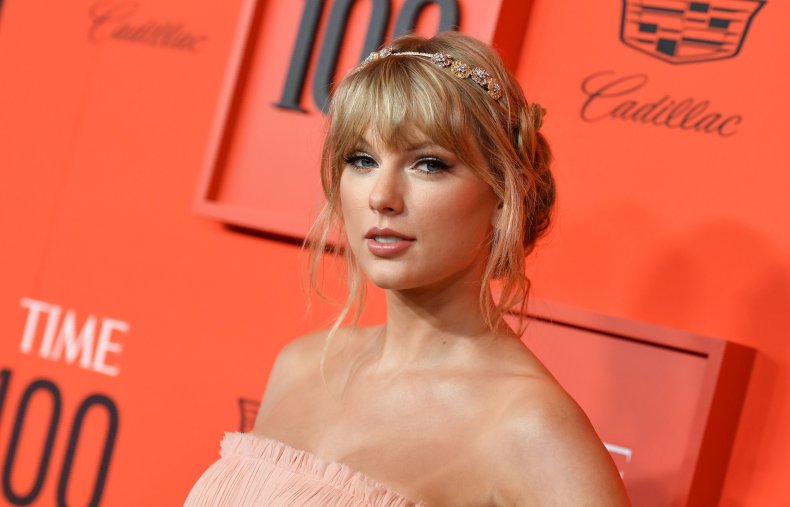 "If a man can't understand what Jake did wrong, he'll do that same thing to you," one TikTok viewer wrote.
"I just want a man to protect me the way he would the reputation of a man he has never met," another comment read.
"Brad's reaction is the reason the song had to be 10 min long," a commenter wrote.
Others claimed that his reaction to the song was a red flag.
"Like why's he so mad about a song about [people] he doesn't even know," a viewer wondered.
Another wrote: "Obviously 'Brad' doesn't respect her, or her interests. Therefore he belongs in the trash."
"RED flag (Brad's Version)," a commenter joked.
"My ex used to make arguments like this it's gaslighting he's tryna get her to believe the behavior is acceptable," one commenter claimed.
Barton wrote a few updates in the video's comments section. At one point, he noted the dispute began to get more heated before Brad ultimately left.
"I'm not even a Swiftie but that's a big red flag," a viewer wrote, which Barton agreed with.
"She was literally telling Brad what he did but Brad was too busy yelling over her 'I don't get what he did...I just don't get it,'" a commenter wrote.
Newsweek reached out to Shane Barton for comment.