On November 1, members of various Christian denominations celebrate those who have ascended to heaven during the solemn holy day known as All Saints' Day.
Unlike All Souls' Day, which is celebrated on November 2 in honor those who have died but have not ascended to heaven, All Saints' Day is dedicated to all of the saints of the Church, which Catholic Online defined as those who have attained heaven.
While the holiday is for both known and unknown saints, there are possibly billions of people who have attained heaven, so Catholic Online noted that All Saints' Day observances focus primarily on known saints.
All Saints' Day is considered to be a Catholic Holy Day of Obligation, meaning Catholics are required to attend mass. The Methodist Church, Lutheran Church and Protestant denominations also celebrate All Saints' Day, according to Christianity.com.
While the earliest observance dates back to the early fourth century, it wasn't made official until the seventh century. In 609 or 610, Pope Boniface IV ordered an anniversary after he consecrated the Pantheon in Rome to the Virgin Mary and all martyrs, according to Britannica. Then, Pope Gregory III consecrated a chapel in the Basilica of St. Peter to all the saints and fixed the anniversary for November 1.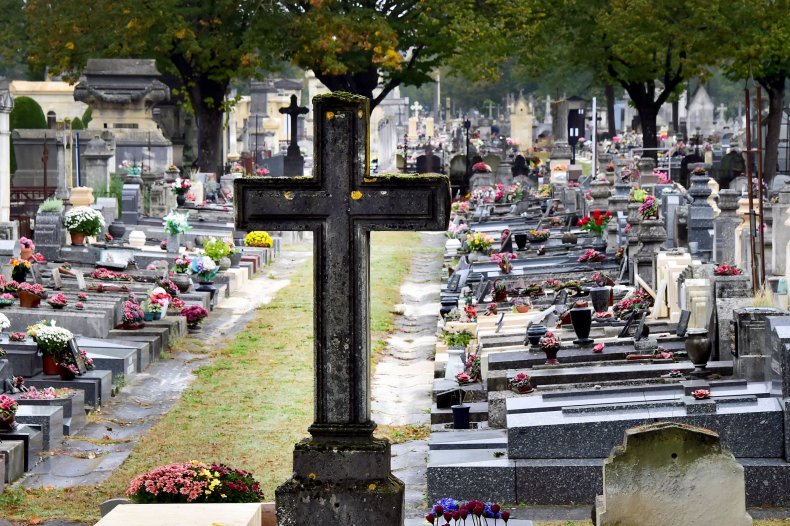 The holy day appeared on an English calendar in the ninth century and in 837 Pope Gregory IV ordered its general observance.
"We celebrate today the solemnity of All Saints. This invites us to turn our gaze to the immense multitude of those who have already reached the blessed land, and points us on the path that will lead us to that destination," Pope John Paul II said in 2003, according to BBC.
In some countries, including France and Germany, All Saints' Day is a public holiday and many people have off from work as businesses are closed. Along with going to Mass, some people will light candles and decorate the graves of their loved ones.
People who are Filipino often travel to their hometowns to observe the holiday with family and to visit the graves of their loved ones, according to the Manila Bulletin. Although religious observances are still the focus of the day, it's also largely become about spending quality time with family.
Manila Auxiliary Bishop Broderick Pabillo told The Philippine Star that the day is about remembering the saints and those who have reached heaven. However, he added that All Saints' Day and All Souls' Day are both "actually a celebration of life."
On November 1, 1755, a series of earthquakes caused serious damage in Lisbon, Portugal, killing about 60,000 people, according to Britannica. Given that it was All Saints' Day, many people were at church when the earthquake happened and were killed when the churches collapsed.
The day falls between Halloween and All Souls' Day and in some traditions is considered to be part of Allhallowtide, which is comprised of all three days.