All Six Major Republican Candidates Qualify for Saturday Debate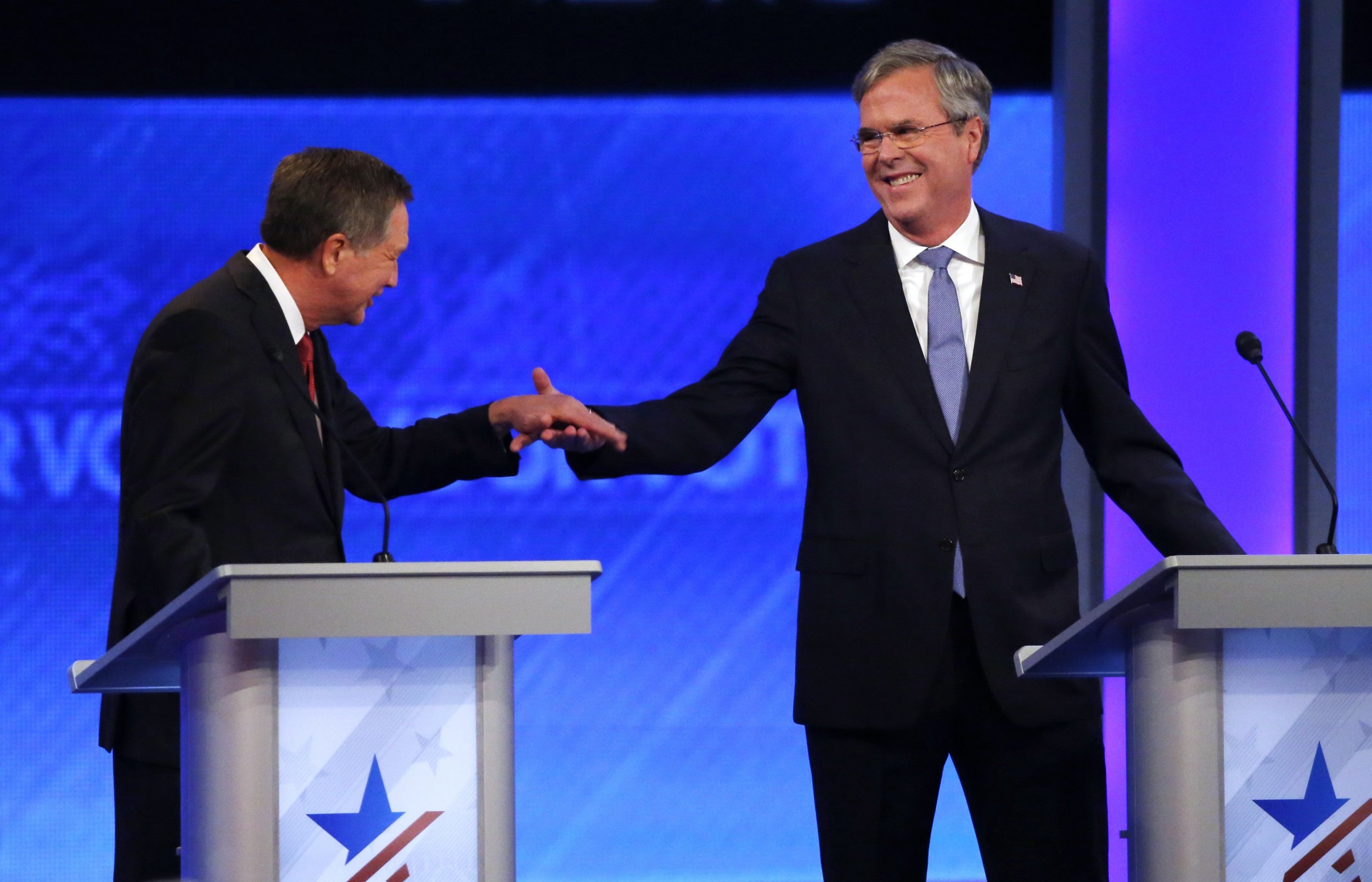 All six of the major Republican candidates qualified to participate in the debate on Saturday night in South Carolina, host CBS News announced Friday.
Front-runner Donald Trump, who won the Republican New Hampshire primary earlier this week, will be placed at center stage for his party's ninth debate. Joining him will be Texas Senator Ted Cruz, Florida Senator Marco Rubio, former Florida Governor Jeb Bush, retired neurosurgeon Ben Carson and Ohio Governor John Kasich.
Former Virginia Governor Jim Gilmore is the only GOP candidate who didn't qualify for the event. Since August, he has qualified for the undercard debate only twice.
The forum will be the first debate for the GOP candidates since Tuesday's New Hampshire primary. Kasich and Cruz placed second and third, respectively, in that primary. Earlier this month, Cruz won the party's Iowa caucuses, followed by Trump and Rubio.
The candidates are now focused on South Carolina, where their next primary will be held on February 20.
In order to qualify for the debate, the candidates needed to finish among the top five contenders in the New Hampshire primary, the top three in the Iowa caucuses or the top five in an average of national and South Carolina polls with a minimum 3 percent showing in Iowa, New Hampshire or the South Carolina or national polls, according to the requirements set by CBS. The polls that were considered had to be conducted and released between January 15 and February 12.
New Jersey Governor Chris Christie and former Hewlett-Packard Chief Executive Officer Carly Fiorina suspended their campaigns after dismal showings in New Hampshire. Their exits from the race left the Republican field with six major candidates. At the most recent debate on February 6, Fiorina was the only main GOP candidate who failed to qualify for a spot onstage.
The two-hour event will take place at the Peace Center in Greenville, South Carolina, beginning at 9 p.m. ET. John Dickerson, anchor of Face the Nation, will moderate.