Sunday's All-Star Game Was Like a Boring Version of NBA Jam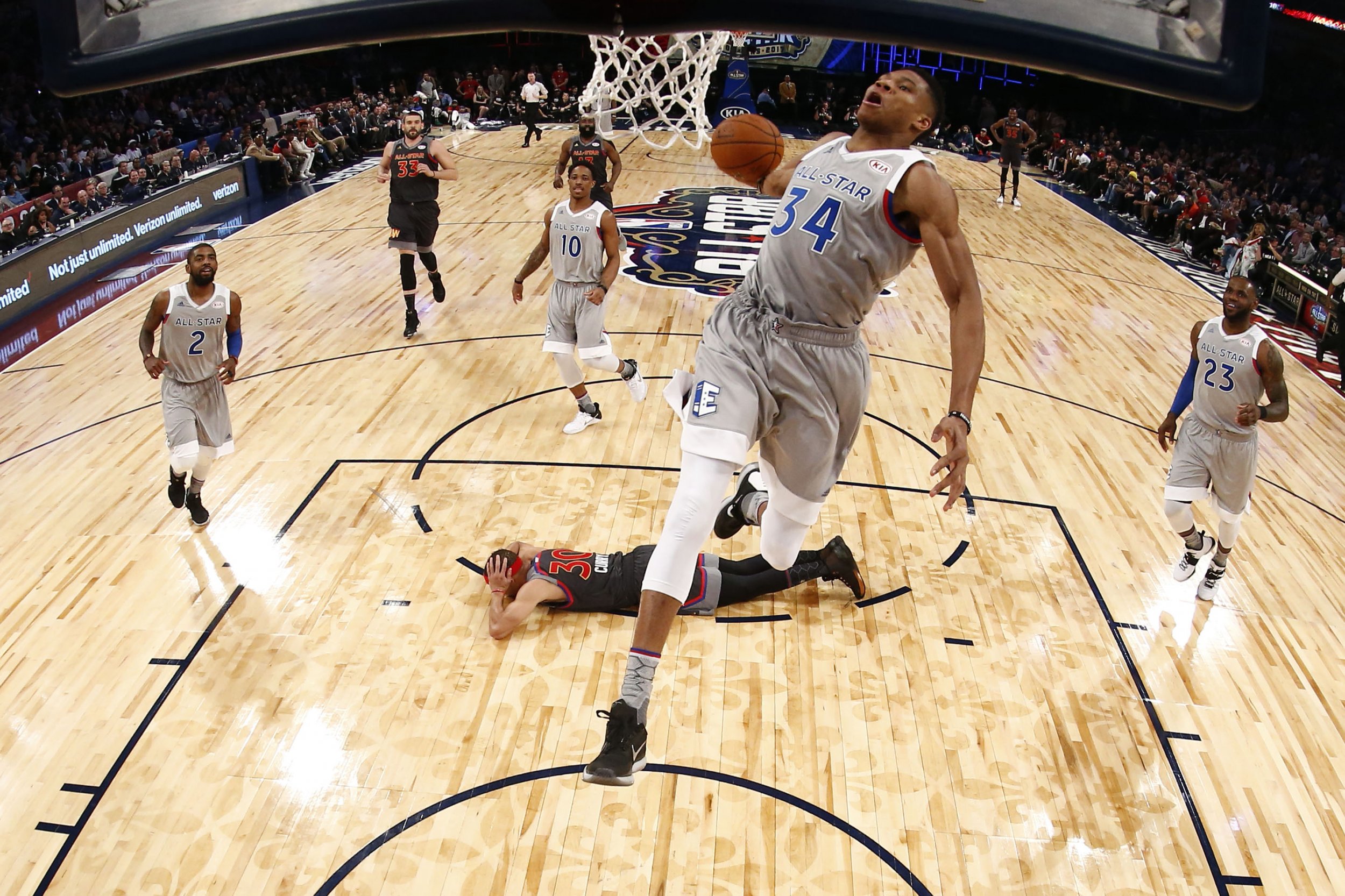 Sunday night's NBA All-Star Game in New Orleans had that distinct feel of "I went to a basketball game and the NFL Pro Bowl broke out." The West defeated the East, 192-182, in an egregious display of defiance against defense. It was the highest-scoring exhibition, All-Star Game or otherwise, in NBA history.
The 374 combined points scored by the NBA's most luminous figures eclipsed the All-Star Game record of 369 points set last year, which eclipsed the existing record of 321 set in 2015, which itself eclipsed the mark of 318 set in 2014. If the scoring bubble at the NBA's annual winter showcase were any more egregious, Michael Burry would short it.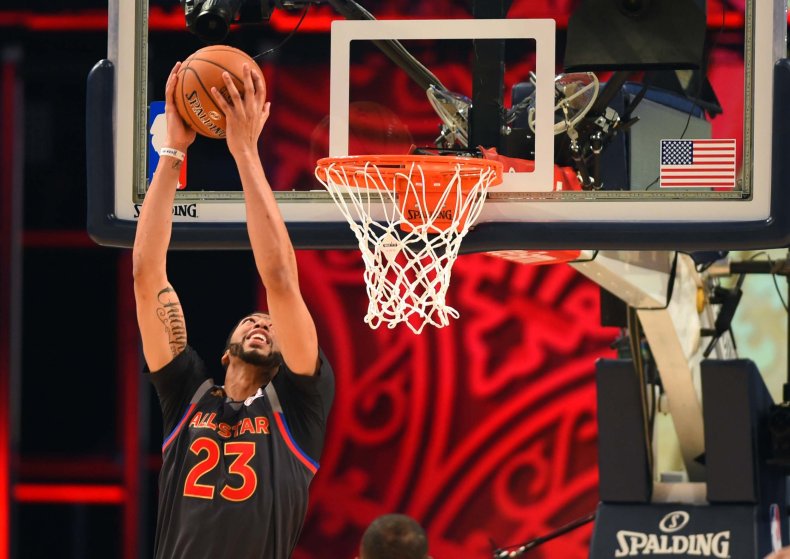 Anthony Davis of the New Orleans Pelicans scored 52 points, garnering the game MVP trophy while breaking Wilt Chamberlain's All-Star Game scoring mark, set 55 years earlier, by 10 points. That a preponderance of Davis's 26 field goals were uncontested dunks—the Unibrow shot 0-for-4 from beyond the three-point line and never attempted a free throw—somewhat sullies the scoring mark that he set in front of his hometown fans.
Related: Newsweek fixes the NBA
Then again, Sunday night's exhibition was an embarrassment to the NBA, little more than a 48-minute dunk and alley-oop display that more closely resembled the bygone days of "Slam Ball" (a made-for-TV league in the 1990s in which trampolines were placed on the court to allow for more spectacular aerial assaults on the rim). Each team attempted an average of two free throws per half. At one point late in the broadcast TNT's Marv Albert, who is in his 50th season of broadcasting NBA games, wondered aloud if what he was watching was disrespectful to the fans and home viewers, seemingly baffled like a tired sheriff in a Cormac McCarthy novel. Everyone enjoys a dunk here and there, but too much is too much.
At one point in the third quarter, two-time defending NBA MVP Stephen Curry of the Golden State Warriors found himself the lone defender on a four-on-one East squad fast break. Giannis Antetokounmpo, the Milwaukee Bucks' 6'11" human pogo stick, had the ball. Curry, standing at the free throw line, assessed the matter quickly and leapt onto his stomach, covering his ears with his arms as if hopping between the rails as a train approached. Giannis blew past the prone Curry and slammed the ball home.
Curry's maneuver was the most honest, if not the most earnest, defensive effort of the evening. It also paralleled the thoughts of those NBA fans who had not already turned off the TV or switched to The Walking Dead, whose flesh-eating characters would've provided more resistance. When a game has nothing but scoring, basketball connoisseurs will be driven to nothing but snoring.