All the Star Wars Projects in Development For Disney+
Star Wars: The Rise of Skywalker ended the Skywalker saga for Lucasfilm and Disney in December. With Star Wars going on a short break from feature theatrical films, Disney+ has become a home for new and diverse Star Wars content for fans to enjoy.
Disney+ already boasts a large selection of Star Wars content on its streaming service. Every single Star Wars film apart from The Rise of Skywalker is currently available to stream. Additionally, popular Star Wars animated shows such as Star Wars: The Clone Wars and Star Wars: Rebels are available to stream in their entirety.
The Mandalorian
The Mandalorian season one launched with Disney+ upon the streaming service's debut. The first live-action Star Wars series quickly became one of the most popular shows on the platform, with Baby Yoda quickly rising to pop-culture superstardom.
Jon Favreau will return as showrunner for The Mandalorian season two, as well Pedro Pascal as the titular lead hero.
Star Wars: The Clone Wars (Final Season)
Star Wars: The Clone Wars is considered one of the best additions to the Skywalker story. Set between Star Wars: Attack of the Clones and Star Wars: Revenge of the Sith, the series fleshes out the story of Anakin Skywalker and the prequel era.
After a few years of hiatus, Lucasfilm announced that Star Wars: The Clone Wars would be coming back for a final 7th season. Disney+ will be the home for the series as showrunner Dave Filoni returns. The series is set to debut on February 21st.
Star Wars: Rogue One Prequel Series
Picking up on 2016's Star Wars: Rogue One, Disney and Lucasfilm announced a spin-off series starring Diego Luna's Cassian Andor. The series will also bring back K-2S0, voiced by Alan Tudyk. With limited information on the series, Disney has shared that it will be a prequel series that will follow the Andor and K-2S0 to explain more of their lives and stories predating the theatrical film. Stephen Schiff is set to serve as showrunner for the series.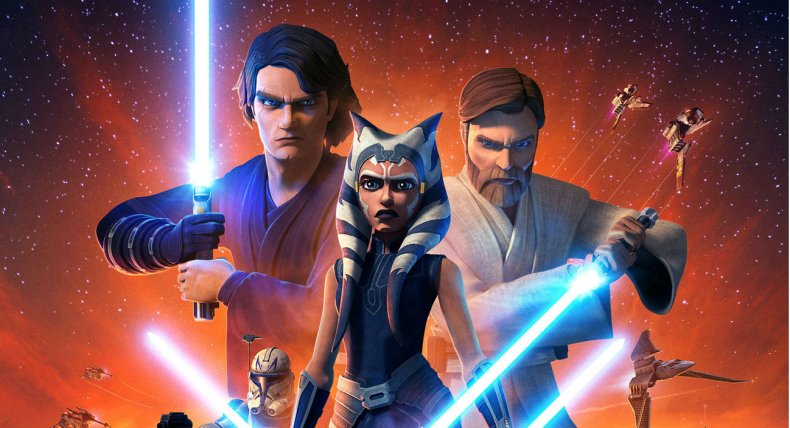 Obi-Wan Kenobi Series
At D23, Disney surprised Star Wars fans worldwide with the news of Ewan McGregor returning to play Obi-Wan Kenobi. The series was scheduled to start filming in 2020 but was pushed to 2021 amid script rewrites and polishing.
Ewan McGregor remains excited to return to the role of the old Jedi master as one of Lucasfilm's most anticipated offerings.
"I'm excited about it. I think the last one I shot was in 2003, so it's been a while," McGregor said Thursday on Good Morning America.
Little is known about exactly what the series will focus on but it is expected to fill in the gap of Obi-Wan's life between Star Wars: Revenge of the Sith and Star Wars: A New Hope.