All Time Low Releases New Song 'Some Kind of Disaster': Are They Touring in 2020? When Is the New Album Released?
American pop punk icons All Time Low dropped a new single today (January 21, 2020), putting fans everywhere in a frenzy. The release comes after the band put a cryptic video on its Twitter page, alerting fans that something new was coming.
On the group's Twitter page, the band said: "Reintroducing your favorite disaster, All Time Low. Feels like we've been keeping secrets from you for way too long. It's been hard to keep our mouths shut. Hope you dig this new song as much as we do... After all, it's all for you."
The standalone single comes after the band's last album Last Young Renegade, which was released in 2017, debuting at No. 9 on the Billboard 200. The band also released a tribute album to its 2008 album Nothing Personal, called It's Still Nothing Personal, inNovember 2019, featuring all-new recordings of the classic album.
Founded in 2003, All Time Low originates from Towson, Maryland. The band consists of lead vocalist and rhythm guitarist Alex Gaskarth, lead guitarist and backing vocalist Jack Barakat, bassist and backing vocalist Zack Merrick and drummer Rian Dawson.
They began their musical journey at high school and released their debut EP The Three Words to Remember in Dealing with the End EP in 2004. Since they have released seven studio albums including So Wrong, It's Right (2007), Nothing Personal (2009), Dirty Work (2011) and Last Young Renegade (2017).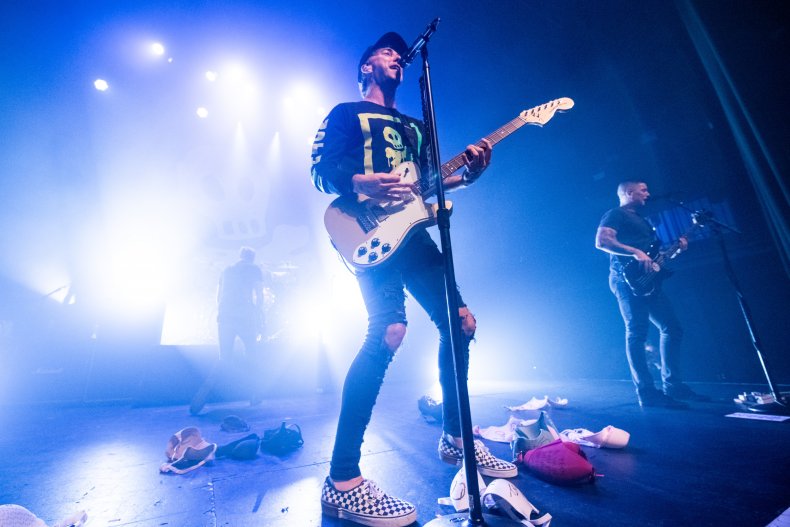 Is All Time Low Touring in 2020?
According to Songkick, the band will be performing at XI Live in Harrisburg, Pennsylvania, on February 1, 2020. At this time, no other tour dates have been announced.
In terms of a new album, which a tour normally supports, nothing has been announced by the band as of yet. However, according to Kerrang!, one is in the works.
Speaking to the magazine back in May 2019, Gaskarth explained that summer 2019 would be the best time for the band to write due to his project, Simple Creatures—where he teams up with blink-182's Mark Hoppus—being put on hold. Speaking then he said: "There's going to be a nice window of time for all four of us get together, get in a room and start looking at the demos I've written, and breaking those down."
The band also went back to the Red Bull Studios in Los Angeles, where they recorded Nothing Personal, and released an album revisiting the tracklist from their third studio release. They also released a documentary, which showed the entire recording process as well as interviewed people associated with the band.
Fans can stay up-to-date with tour dates by signing up for the band's newsletter as well as check out the band's online store for official merchandise.