All the Times Trump Has Been Called the Worst President Since Inauguration Day 2017: A List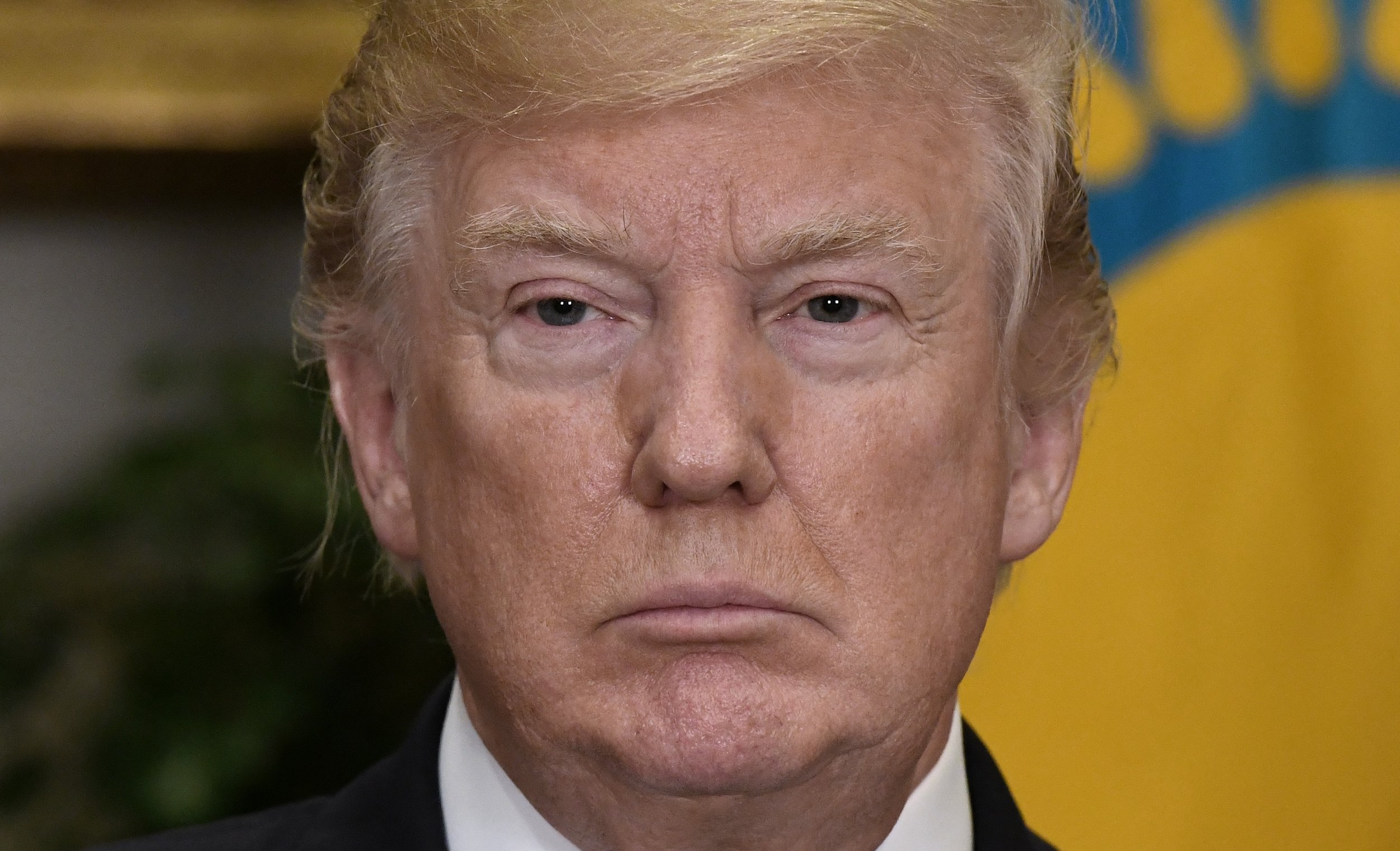 President Donald Trump has been in office nearly a full year, and he has been riddled with controversy—leading some people to truly believe he is the worst president in the nation's history.
From lawmakers to celebrities and polls, all kinds of Americans have come forward to pronounce President Trump as the worst U.S. president of all time.
Polls
President Donald Trump's approval rating is low by any standard. He usually stayed around a low of 35 percent and a high of 45 percent during his first year in office—the worst record of any of the most recent seven presidents, according to Gallup. Not the worst ever, since polling hasn't been around since George Washington.
Further, a recent Marist poll released in October found that more than 40 percent of Americans think Trump will be remembered as "one of the worst U.S. presidents."
George Will
The Washington Post columnist wrote a scathing review of the presidency in December and faced plenty of public scrutiny for calling Trump "the nation's worst president."
Lauren Victoria Burke
The National Newspaper Publishers Association Newswire contributor penned a column outlining seven reasons why "Trump has been the worst president for African Americans, Hispanics and other minorities over the last 50 years."
Senator Bernie Sanders
The Vermont senator and former Democratic candidate for president said in June at an activism event that "perhaps [Trump is] the worst and most dangerous president in the history of our country."
Representative Maxine Waters
Waters has a wildly prolific following for not backing down to Trump. She told The Breakfast Club radio show in August that Trump was, "The worst I've ever seen; the worst I've ever experienced. I think he believes in nothing. I think that he cares about nothing. I think that he's capable of doing outrageous things."
Tom Perez
Perez, the former Labor secretary and new chairman of the Democratic National Committee, was giving a speech about the Trump era when he said: "They're going to ask the question of all of us: Where were you in 2017 when we had the worst president in the history of the United States? We will be able to say that the Democratic Party led the resistance and made sure this was a one-term president."
Representative Adam Schiff
Schiff, a California Democrat, went after President Trump in a tweetstorm in November, writing: "he has repeatedly shown why he is the worst president in modern history."
Schiff hasn't stepped down from comments in October, too, when he tweeted, "Latest reason why President Trump is the worst president in modern history: deliberately undermining people's health care out of spite."
Dan Rather
Rather, whose fame sprouted from his work as a news anchor, wrote on Facebook in March that Trump had "the worst start to a time in office I have ever seen." He did point out that William Henry Harrison, who died a month after inauguration, probably had the worst time taking office.
Billie Joe Armstrong
It's no surprise that the Green Day frontman, who is most famous for his song "American Idiot," would pen an anti-Trump letter on Instagram, saying: "You will now officially go down as truly the worst president in the history of the United States. You are unqualified. You are a bigoted half-wit asshole reality star that has made America a joke to the rest of the world."
Will Ferrell as Bush
Ferrell was famous for his depiction of George W. Bush on Saturday Night Live. So back in April, when he was in character at the Not the White House Correspondents' Dinner, he said: "For the longest time I was considered the worst president of all time. That has changed. I come in second. I'm fine by that, no one remembers second place … I am the Martin Van Buren of the 21st century."
Urban Dictionary
When you search "Donald Trump" in Urban Dictionary, the top definition is "America's worst president. Ever."
But if you ask Trump, the worst U.S. president is number 44, Barack Obama.
"President Obama will go down as perhaps the worst president in the history of the United States!" he tweeted.